COSMIC LOVE BY JENNY YUEN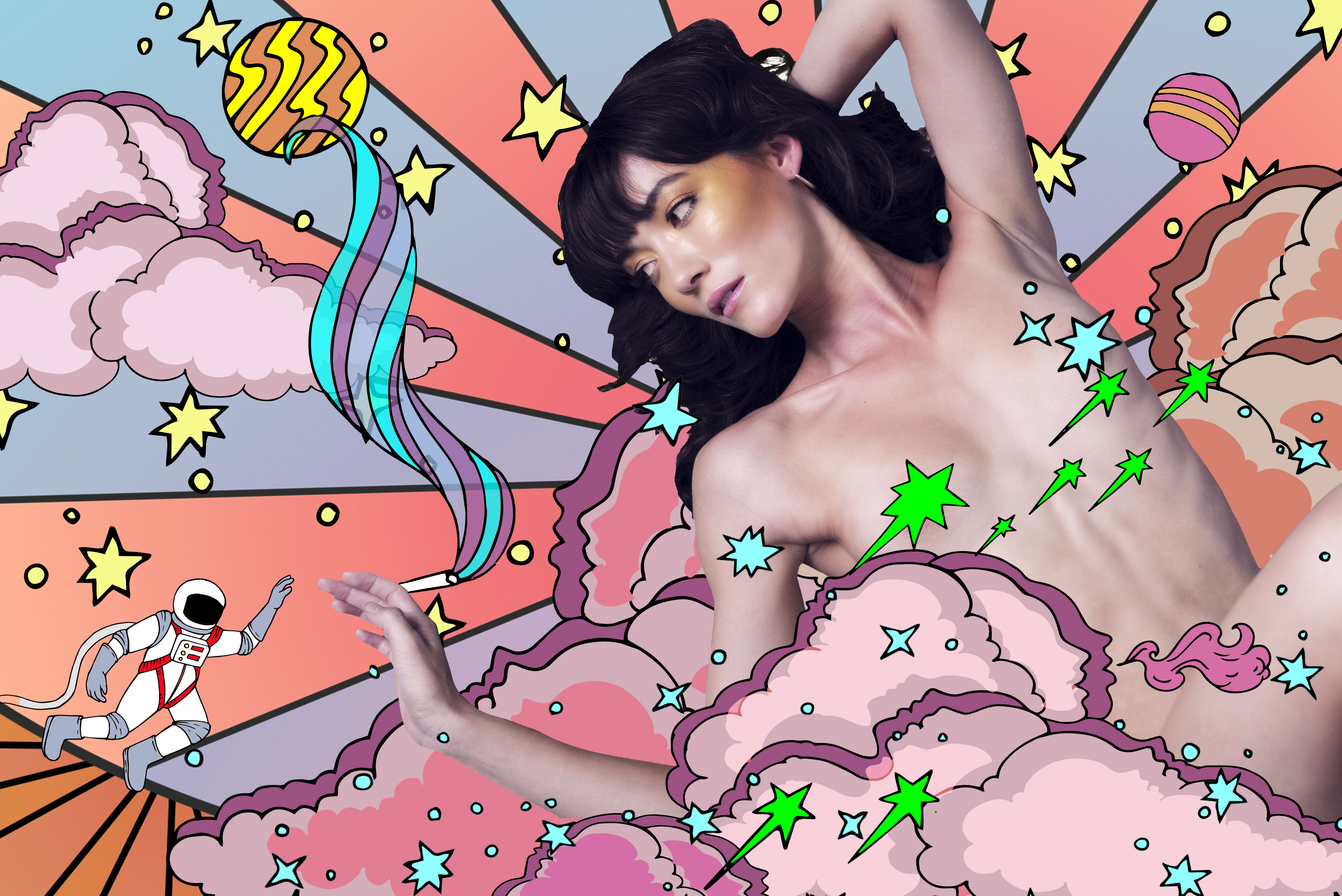 Stoned Fox presents COSMIC LOVE, Adventure to Dreamland. Artist Jenny Yuen takes you on a psychedelic journey through space and time for a far-out jaunt to the cosmos, filled with beauty, delights, power and love.
COSMIC LOVE, Adventure to Dreamland
Last year while our founder Lola Langusta was visiting Paris, she got together with artist Jenny  Yuen. After many spritz, a little herb and lots of laughs, Cosmic Love was born. We asked artist Jenny Yuen and some of our cosmic babes some special Valentines questions.
SF. Favorite love films? Jenny – In the Mood for Love; Before Sunrise; Sabrina
SF. Worst Pick up line? Jenny – Are you Chinese or Japanese?
SF. – The best Pick up line? Jenny – I cook and have a big television
SF. Favorite strain to make love on? Lola – Purple Princess, ooh lala
SF. Whats on your sex-mixtape? Lola – Movement- Ivory (on repeat forever); Then slow it down with Movement – Like Lust, D'Angelo –  How does it feel and end or start again, with Childish Gambino – Redbone
SF. Ultimate dream date? Tanérelle – A trip to outer space. That would be out of this world. Literally.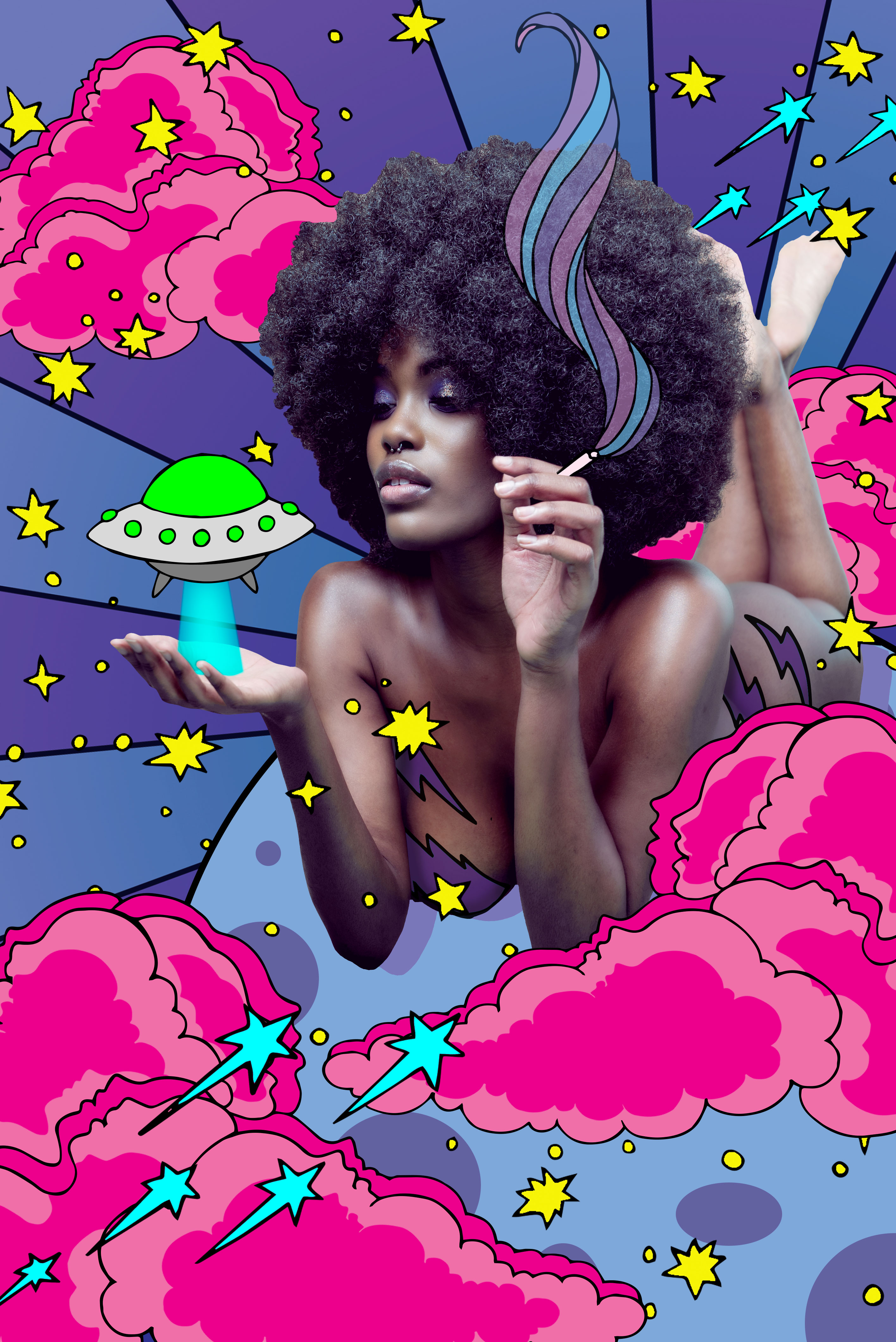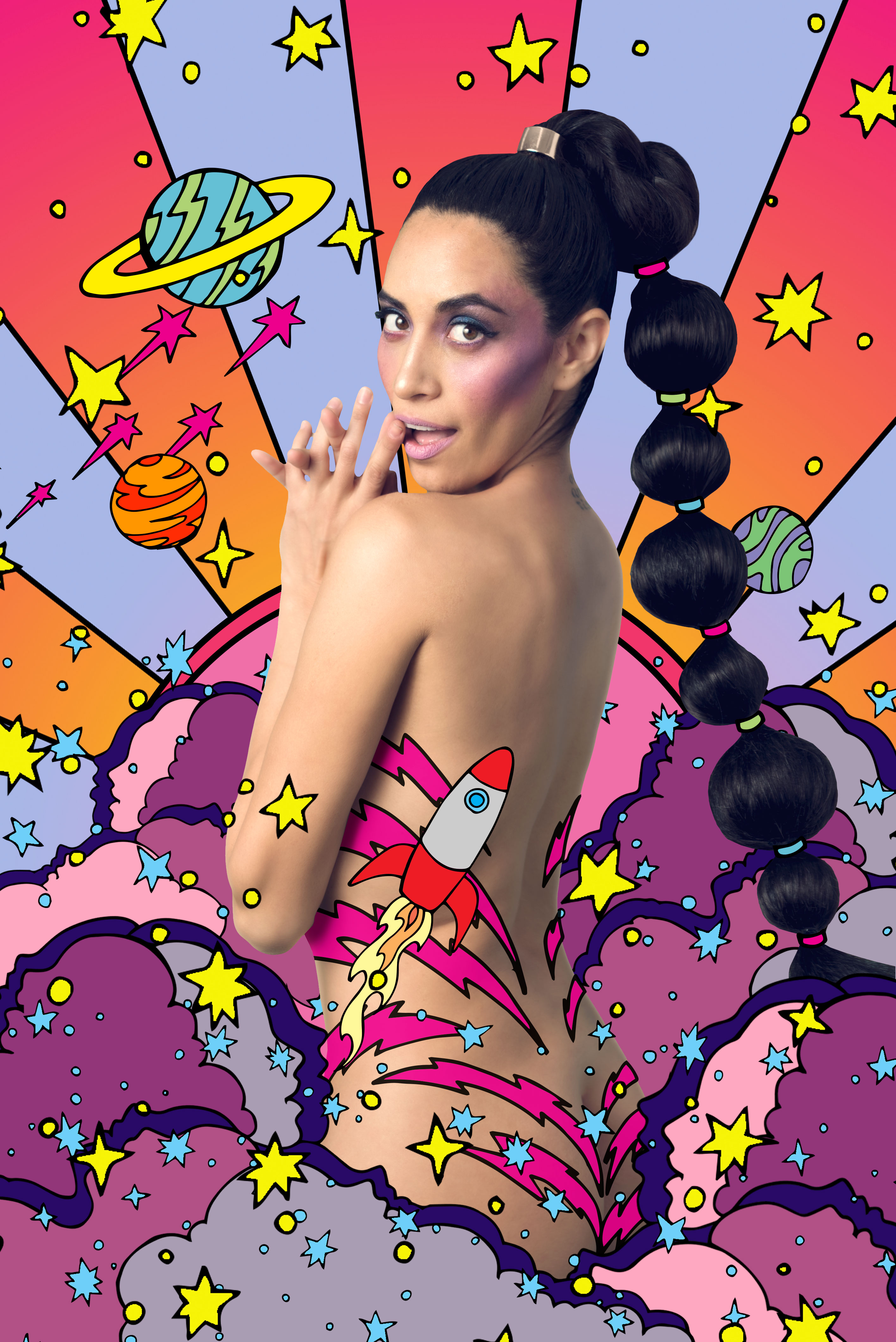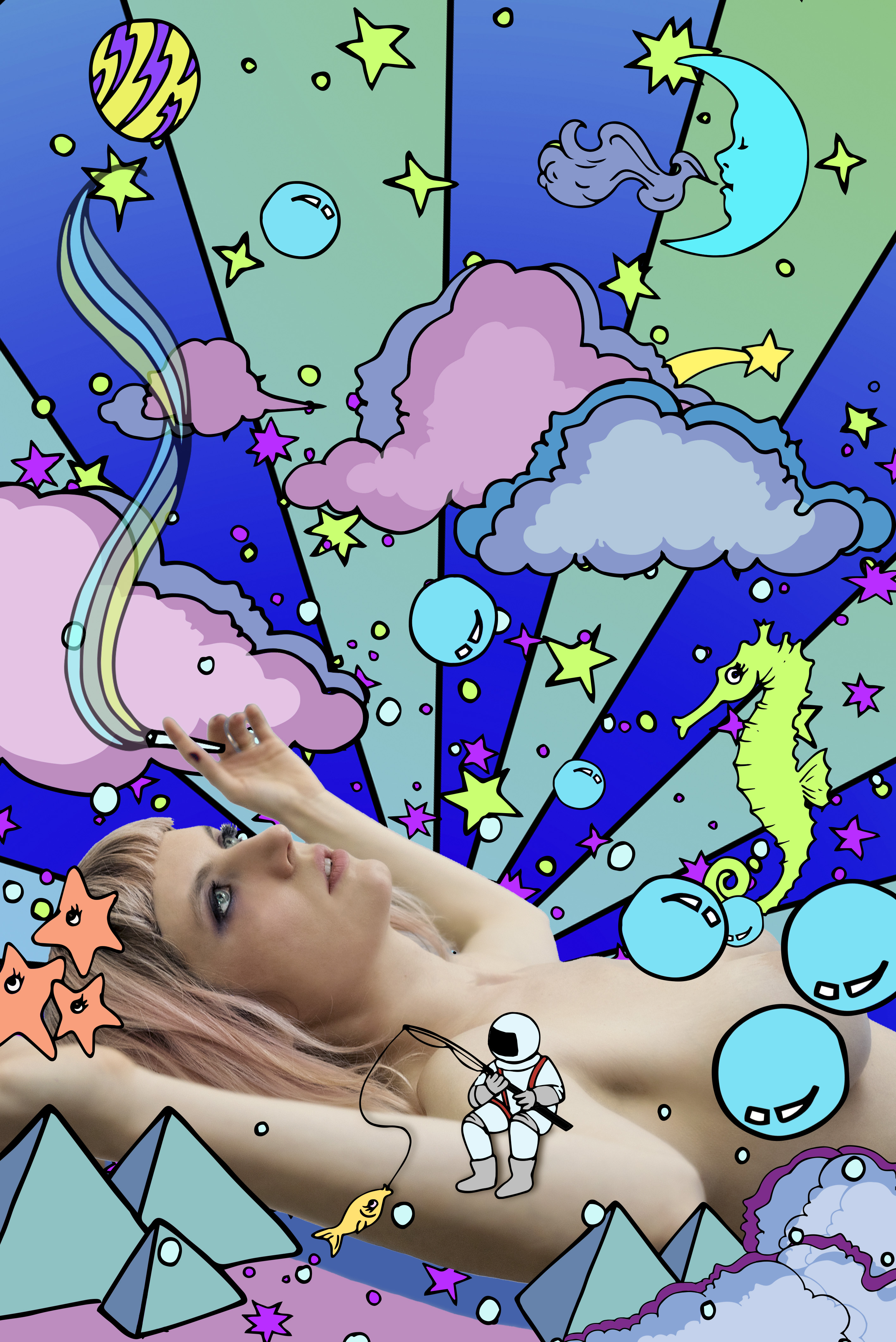 Artist – Jenny Yuen @jennyalamoda
 MODELS
Founder/ DJ  – Lola Langusta @thelolalangusta
DJ/Producer – Henri @henri
     Musician – Tane

rélle 

@tanerelle
Model – Monica Weisman @monw_
Photography – Caleb Wing @thecalebwing
 Makeup – Amy Marie @aiiimsmarie
Makeup Ass. – Morgan @cutegirlmorkin
Hair – Elissa Ruminer @eruminer
@stonedfoxmag