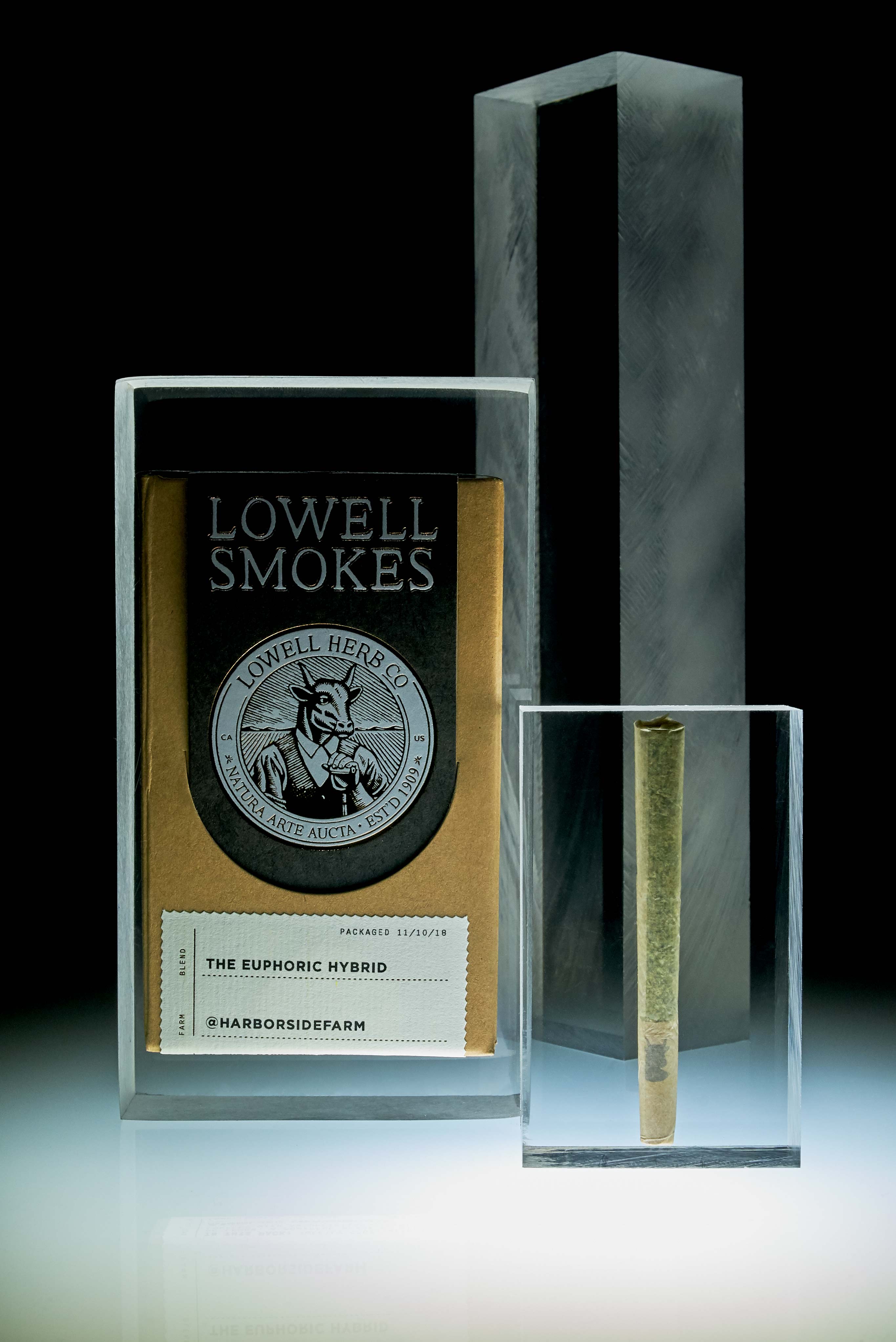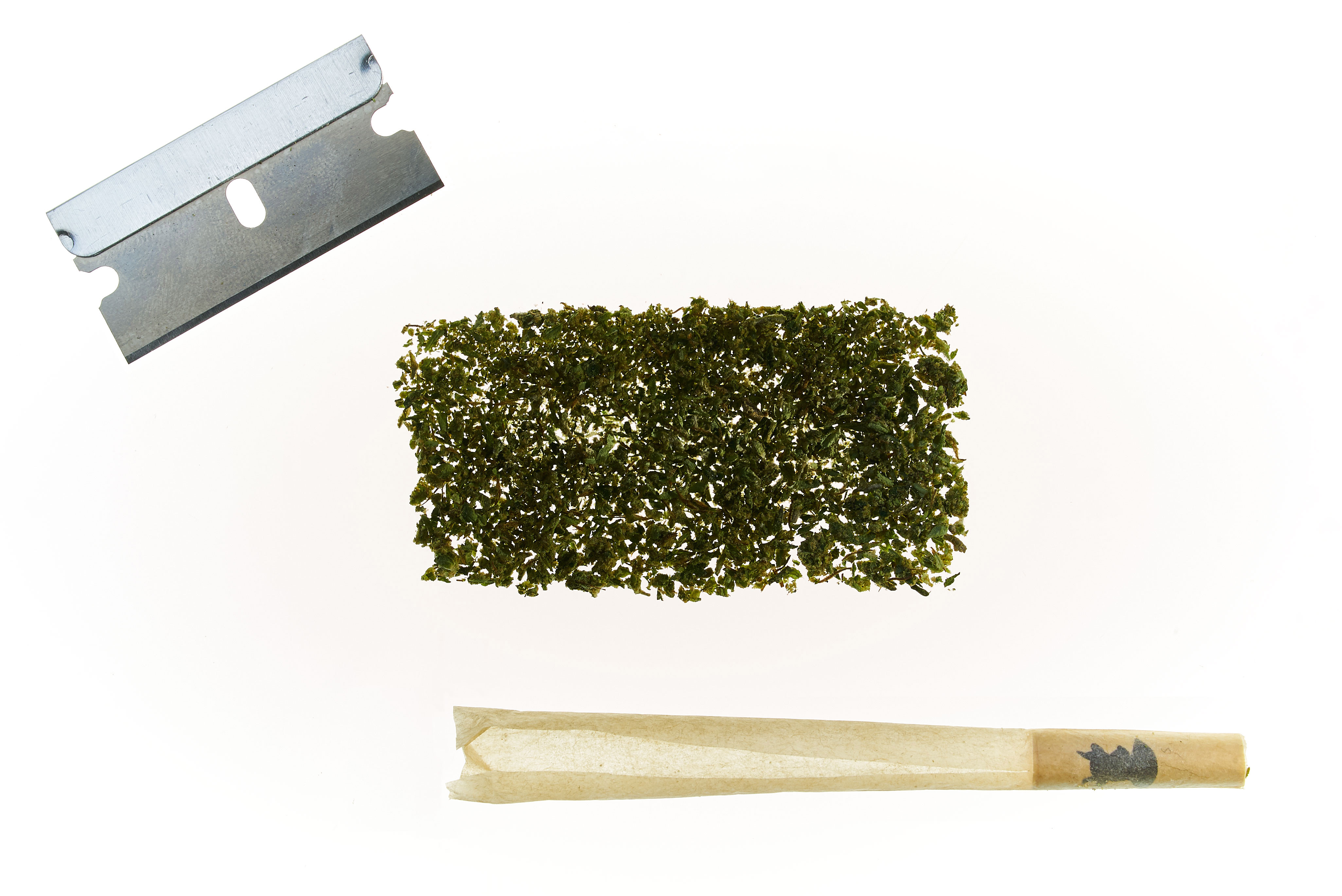 LOWELL HERB CO.
Lowell Smokes is one of the first pre-roll brands we have discovered that we connected with beyond the flower. Lowell Herb Co. leverages the power of storytelling, in regards to branding/identity, better than anybody else. The story dates back to 1909, with William "Bull" Lowell fighting for cannabis rights and his farm. It ended with Lowell being thrown in jail. Lowell smokes continue to tell his story and we love the billboards outside of California prisons that read: "Recently Pardoned? Lowell Herb Co. Is Hiring." The packaging is brilliantly constructed with matches included for the butane conscious. However, some Lowell Smokes packs can be difficult to open for some. We love that they promote the cultivation sources with the farms Instagram handle and have information on exact percentages of the strains used. They now have a "variety pack" with seven single strains and "Quicks" which are small and perfect for single use.
LOWELL IS AN ALL AMERICAN FARM REMINISCENT OF ANOTHER ERA, WITH AN ALMOST RELIGIOUS DEVOTION TO THE PURITY OF THEIR FLOWERS."

– NPR
The Takeaway
Easy to find and promotes local farmers. Great selection of strain variety unless you are looking for a high CBD blend.
Pros
Availability
Strain variety
Cultivation source info
Outdoor
Cons
Opening some packs can be difficult
4.1
Best Storytelling + Availability