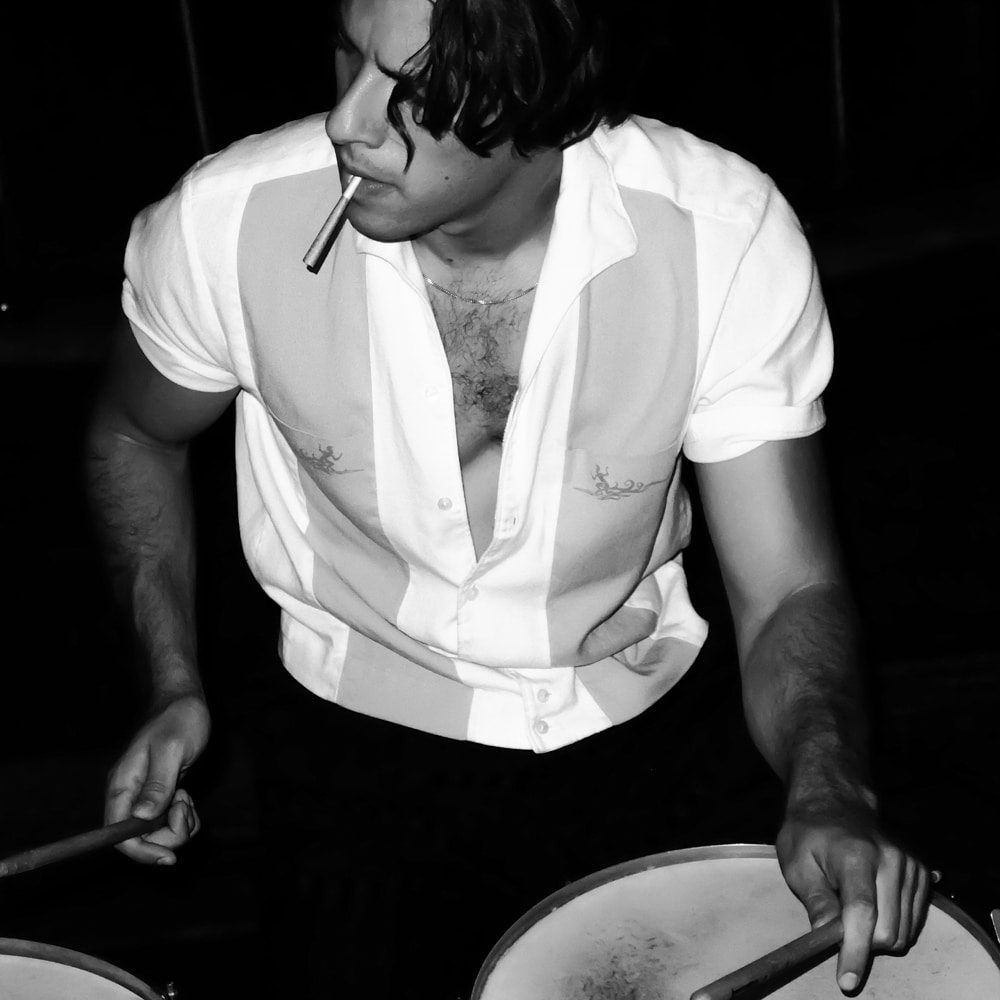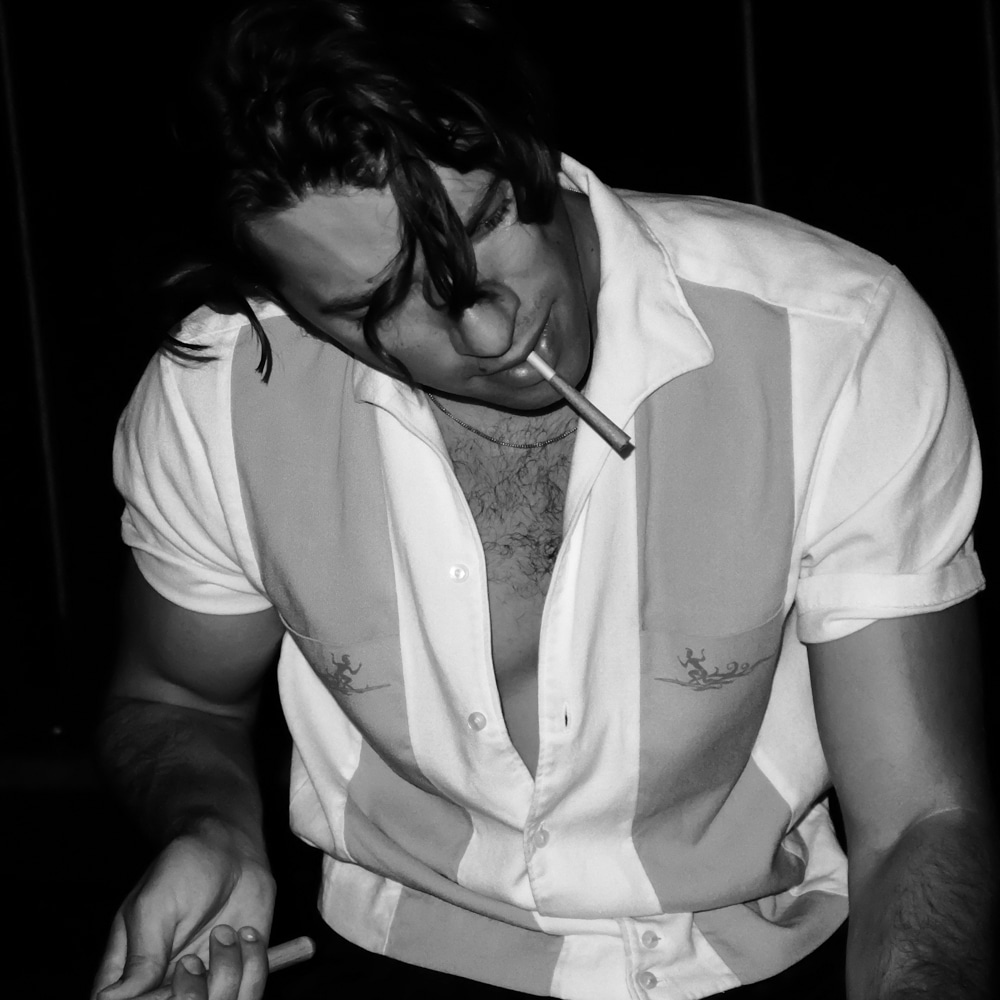 Born and raised in Los Angeles, drummer Nicholas Baker has been playing Afro Cuban music and Jazz from an early age. Inspired by his older brother when he was just 8 and surrounded by music where it was not only encouraged but felt more like a way of existing, Nicholas has begun cultivating his own sound. 
 " I ended up studying Jazz drums and Latin percussion at CalArts which really opened up a lot of new possibilities for me regarding rhythm, instrumentation, and composition. I've been working on my own solo record for the past year. It's been an interesting process being in charge of everything. I've been used to bringing a bit of my creativity to various collaborations and session work, so now I get to step up to a different position.  I've had these ideas and sounds that keep coming to me, so I finally decided just to go for it and see what happens!" 
Listen to Nicholas and his band every Friday and Saturday night 10-1 at The Hollywood Roosevelt, for a jazzy indulgence into another world and get to know more about Nicholas we adore below. 
Shot by Georgia Mitropoulos
SF. How did you get into music? When was the moment you knew this was your path and you were going to fully commit to your music?
N. I wanted to play bass at 8 years old because my older brother had been in a band and I really looked up to him. So at school the following year I tried to join a base class, and somehow accidentally ended up in a drumming class… I knew when I saw my teacher play for the first time that I was going to be playing for the rest of my life.
SF. What influences and inspires you?
N. The unlimited possibilities of creativity! Especially with music, I  really feel like anything is possible. Or When I think about one of my favorite drummers (Chick Webb) who was an African American born with physical disabilities in the early 1900s. He not only was one of the best drummers but was the one who laid the foundation for the drum set. He was able to gig throughout the depression and keep his band employed when many others struggled. The power of music never ceases to amaze me.
SF. What is your timeline like with writing songs?
I don't have a timeline. I think when something comes to me it has to come naturally. For me, there's no forcing an idea. 
SF. What is the tone/energy for your upcoming album?
There's a lot of string layers, and layers of rhythm happening as well. I just want it to be a wall of sound. The best way I can describe it is lush, hopeful, rhythmic. 
SF. If you could share a joint with anyone who would it be and what's playing in the background?  Set the scene.
N. There's a few people….haha. Papa Joe Jones (drummer), Chick Webb (drummer), and Anthony Bourdain. All of the men I listed had an understanding of life and people that I wish I could talk to them about. They all brought such influence and positivity to the world. I hope one day I can have as much of a positive influence as they had. 
SF.Whats A piece of advice you have never forgotten? 
N. Always be kind to others, follow your heart.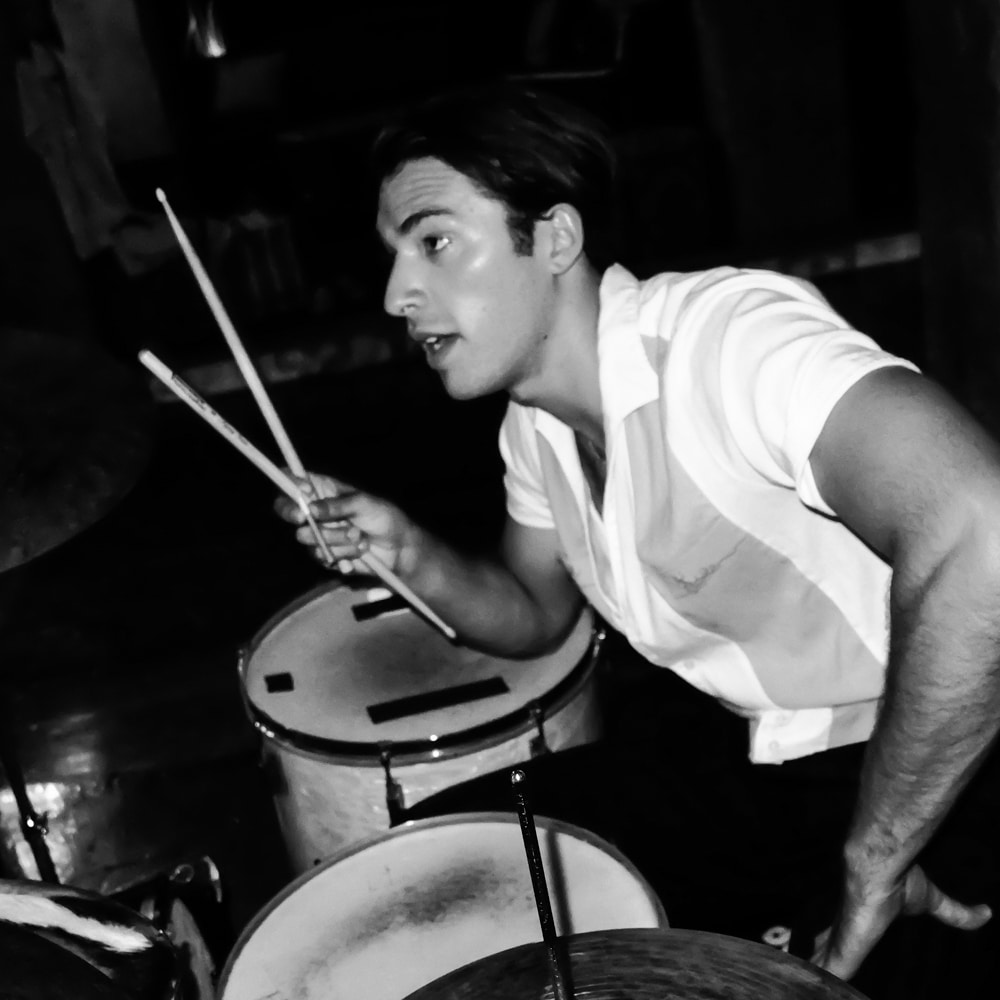 Model/Musician – Nicholas Baker @nicholas.s.baker
Photography – Georgia Mitropoulos @georgiamtrpl