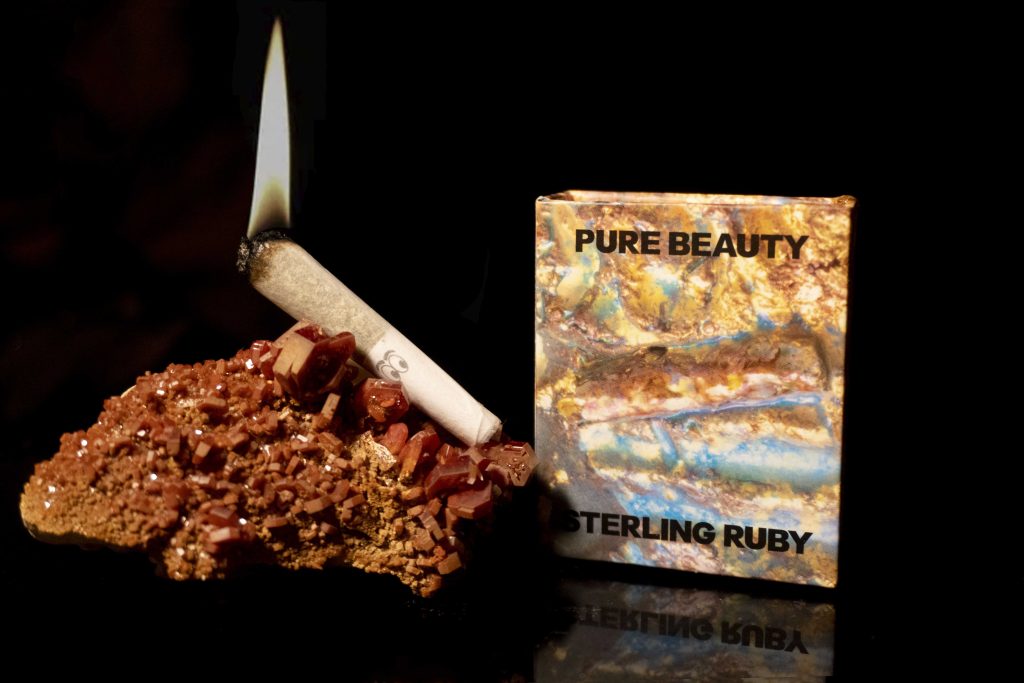 Last month on September 18th, Pure Beauty dropped their latest product, the 5 Pack, hence the clever name of their launch event 'Five Finger Discount' which was held at an old laundromat turned event space that read Best Cleaners.
This collaboration was inspired by the brands drive to work with artists that speak to the Pure Beauty ethos. Each artist collaborated on the outside packaging design of their box which includes 5 mini joints. Inspired by the connection across different sectors of culture, art, design, streetwear and cannabis, artists included, Sterling Ruby, Hassan Rahim, Yu Su, Sneeze Magazine, and Purity Wine.
This Indica special blend retails for $30 with all proceeds being donated to Dream Corps JUSTICE; a bipartisan effort to cut crime and incarceration across all 50 states, bringing together leaders impacted by the criminal justice system with unlikely allies spanning the political divide to push for criminal justice solutions.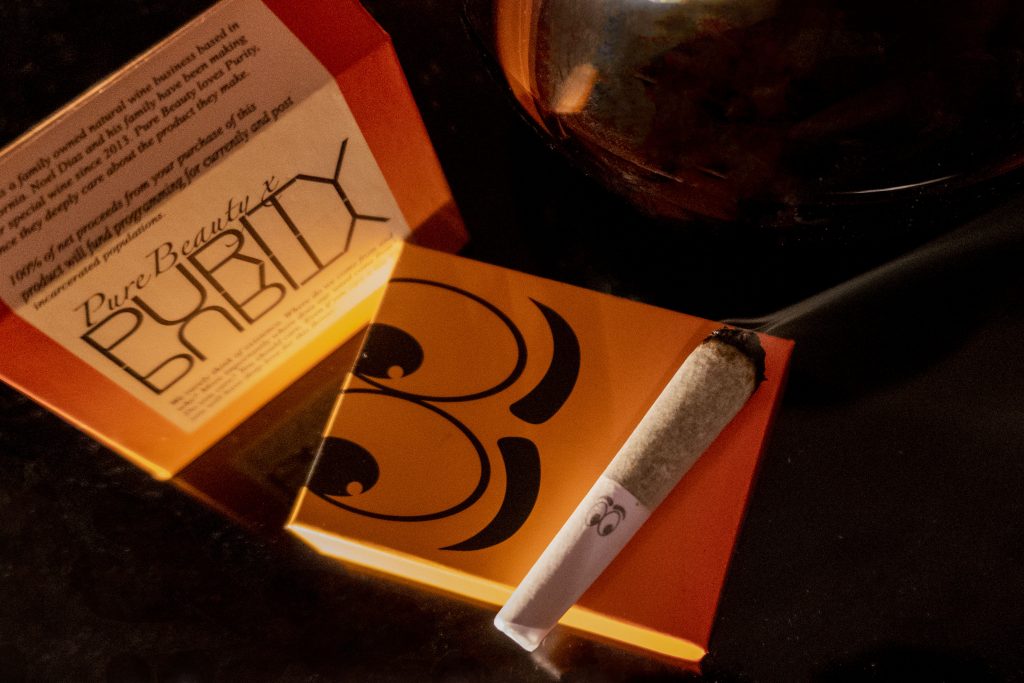 A DELICIOUS AND SMOOTH INDICA BLEND THAT KEPT ME FOCUSED AND CREATIVE THROUGHOUT THE DAY WITHOUT MAKING ME FEEL TIRED. – Lola L.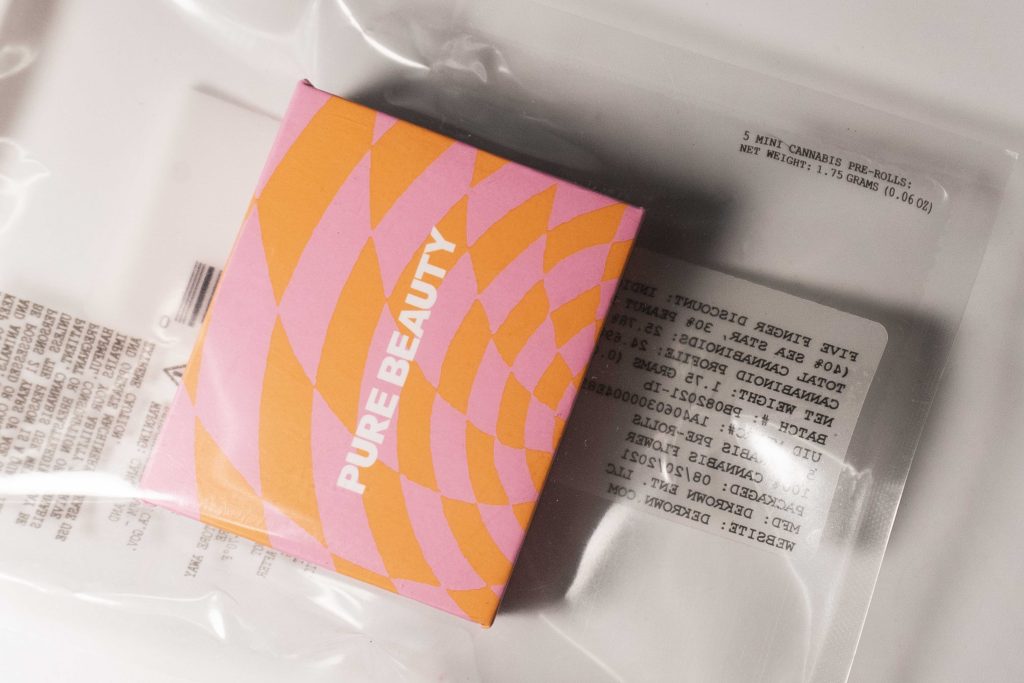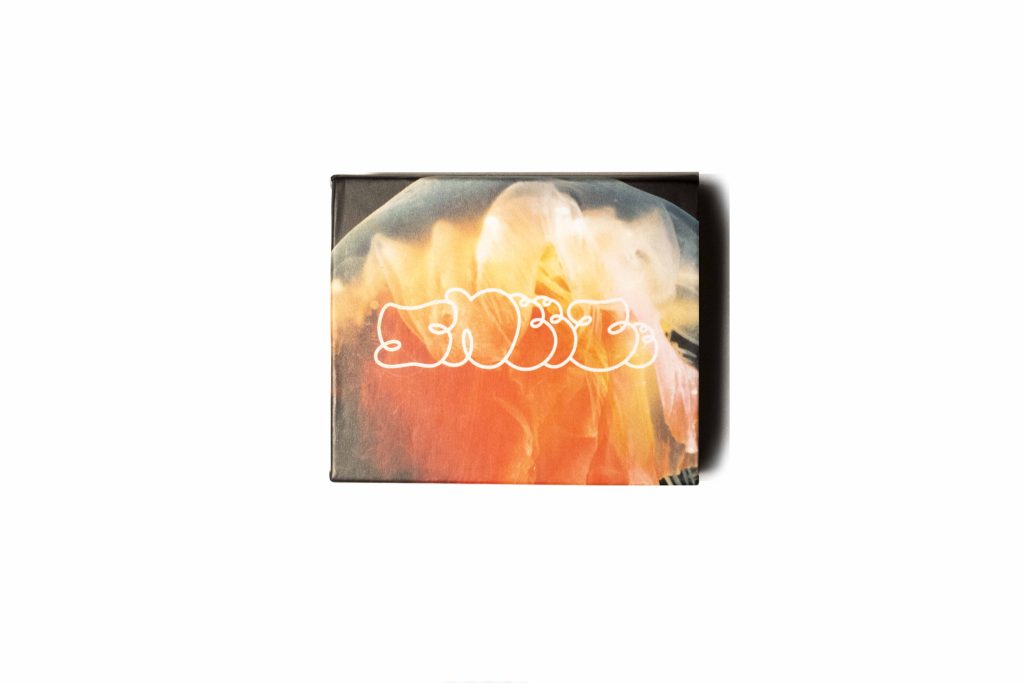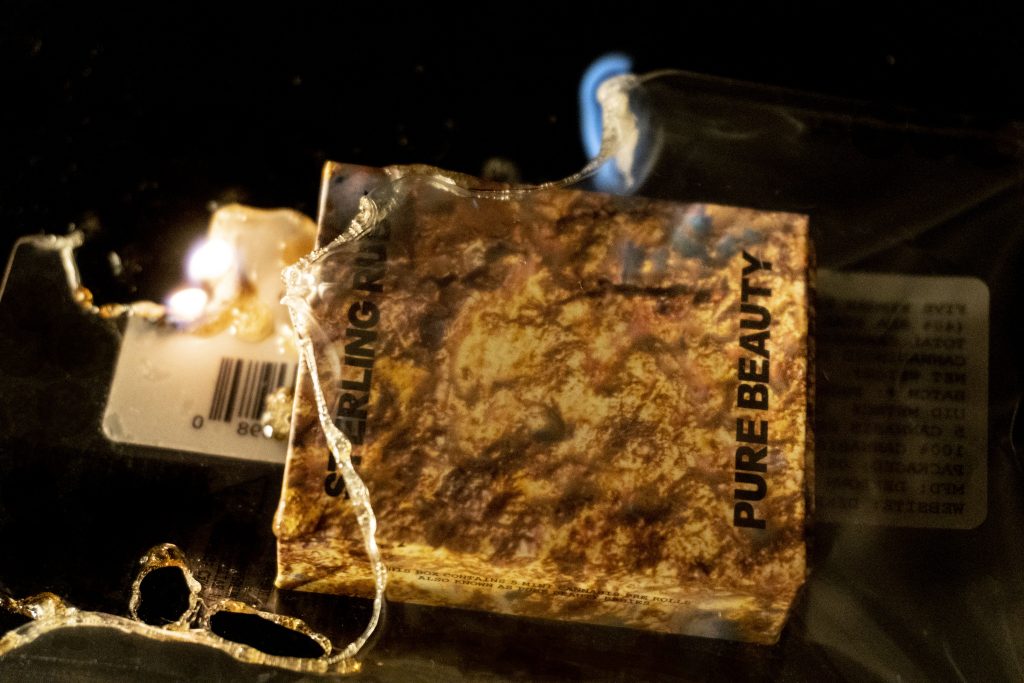 The Dream Corps donation is being made in partnership with Pure Beauty distribution partner, Kiva Sales Service (also donating their proceeds)
Smoking : @purebeautypurebeauty – Five Finger Discount Special: 40% Sea Star, 30% Peanut Butter, 30% Loverboy:
24.69% THC
Produced by @stonedfoxmedia
Write Up/Photography – @lolalangusta
Artists – @sterlingruby | @puritywine | @hassanrahim | @sneezemag | @yusu_suyu
WHERE TO PURCHASE IN CALIFORNIA
Los Angeles ( our personal favorite LAPCG )
Embarc Alameda
Embarc Martinez
Embarc Tahoe
Harborside (4 locations)
Velvet
Cornerstone
Barbary Sunset
Calma
LACPG
Liberty
Apothecarium (5)
Erba
Sweet Flower (5)
Amuse
Emjay LA Mesa