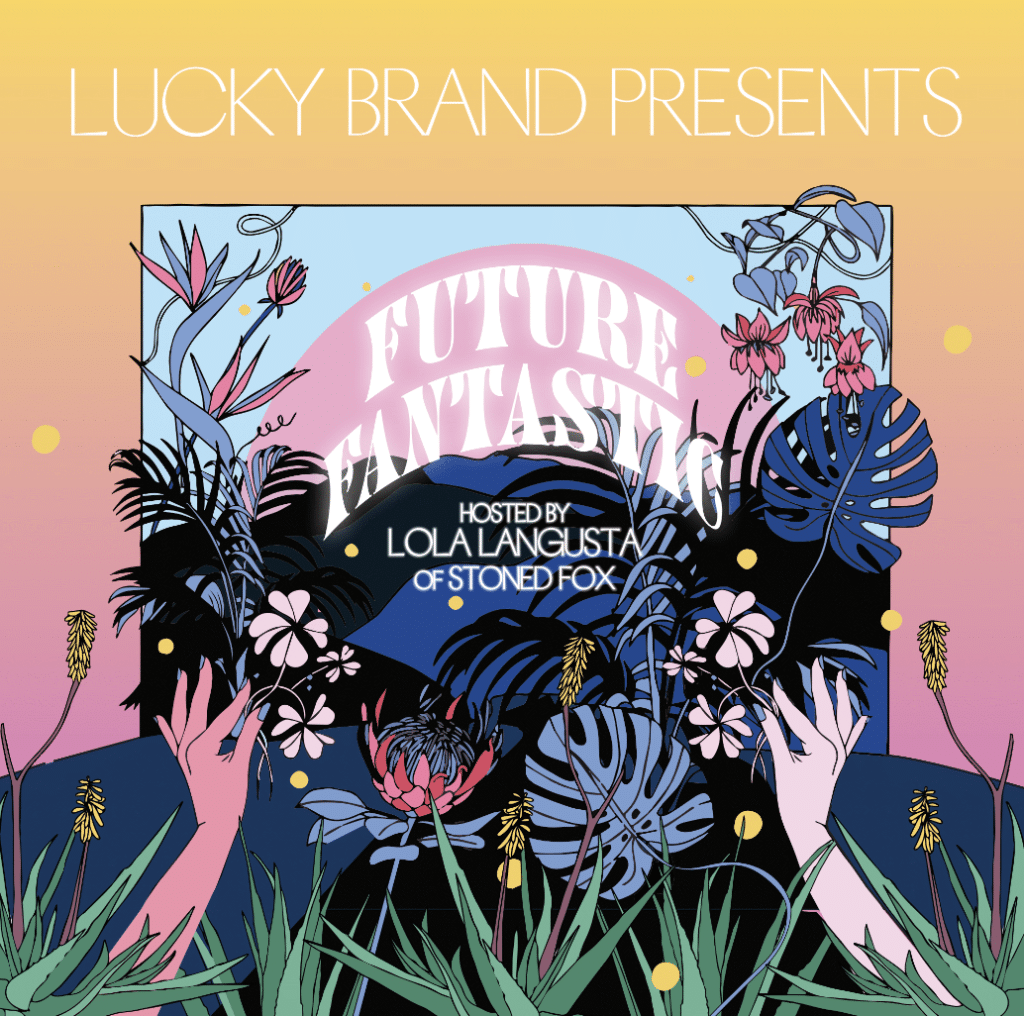 When you envision the future, what do you see? What do you feel? What do you hear?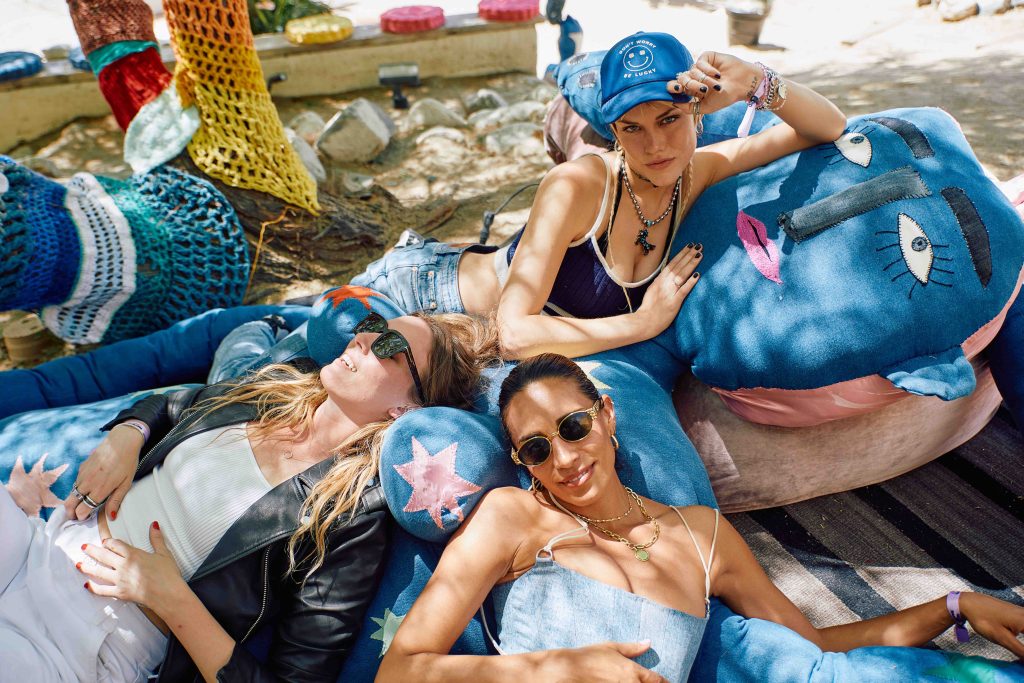 Lucky Brand and Stoned Fox present Future Fantastic. Lucky Brand returns to the Coachella Valley this season as part of Rolling Stone Live, with a Future Fantastic event curated in partnership with Lola Langusta of Stoned Fox.
Taking over a portion of the Arrive Hotel in Palm Springs, guest enjoyed a colorful, immersive experience, with interactive dreamscapes adding a thoughtful and intentional option for Coachella goers, allowing them to indulge their childlike minds in reimagining a Future Fantastic; an oasis of color, sound, and connection.
" It was an honor to have the opportunity to create with such an iconic brand like Lucky, this Coachella season. Their enthusiasm to build something more intentional and the trust in our creative vision, was nothing short of a dream. – Lola Langusta ( founder of Stoned Fox )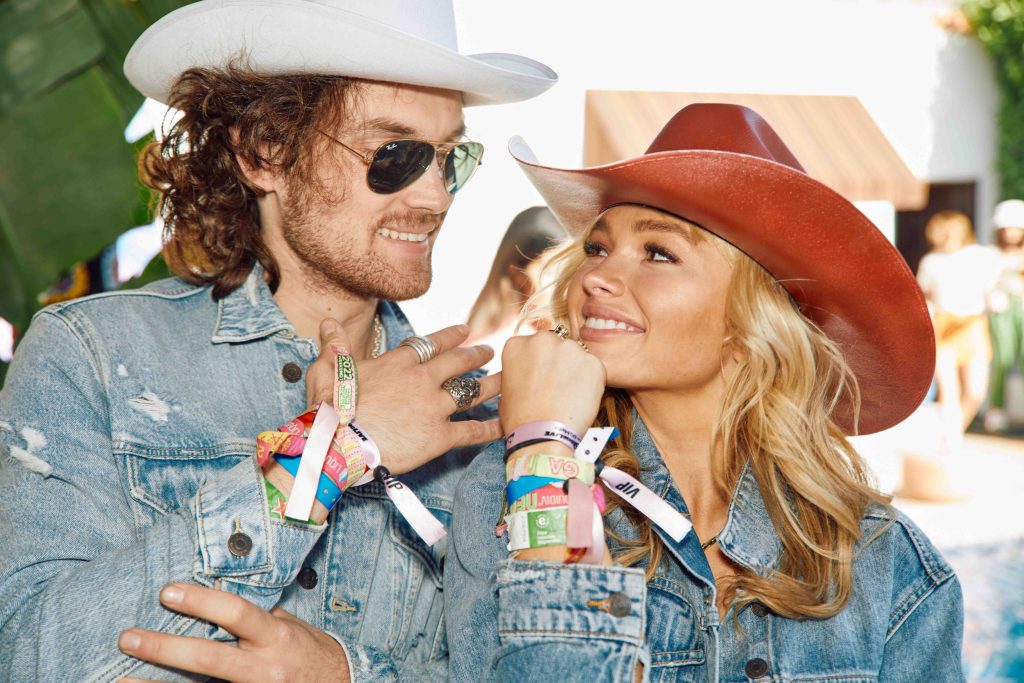 For our Coachella debut with Lucky, we imagined an oasis of color, sound and pure delight set amidst vibrant, otherworldly landscapes by Sculptural artist Elena Stonaker. Guests wrapped themselves in our 10′ plush Big Mama, while others climbed into a colorful crochet wrapped tree by artist Megan Boyd. Tying it all in were colorful backdrops by artists Rhada Creative which melded together seamlessly, as guests found themselves immersed in a fantastical iteration of a future filled with optimism.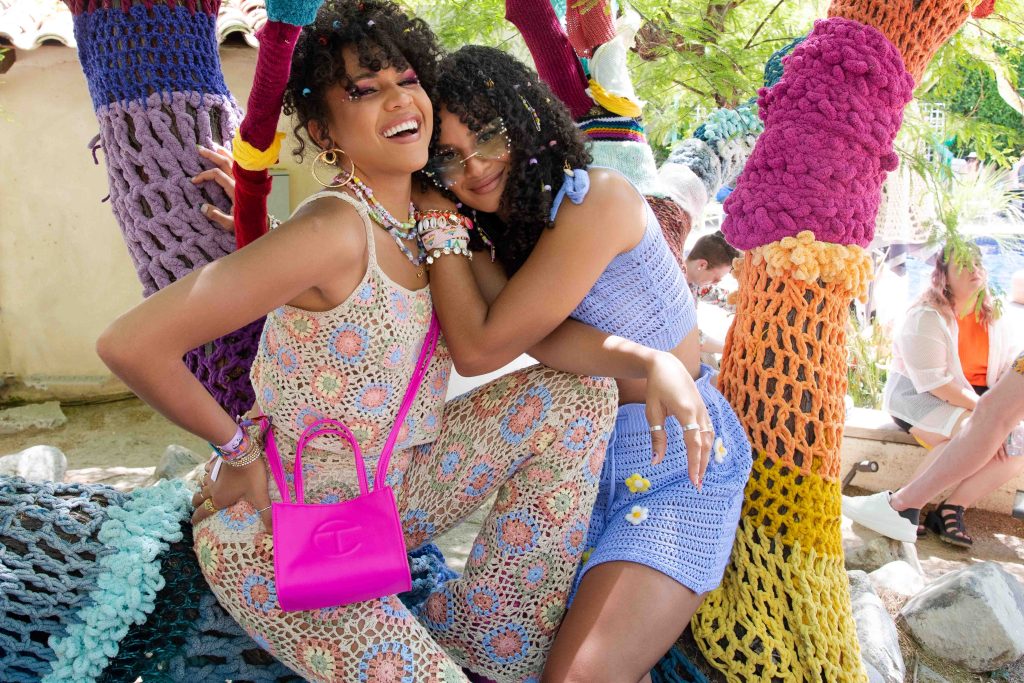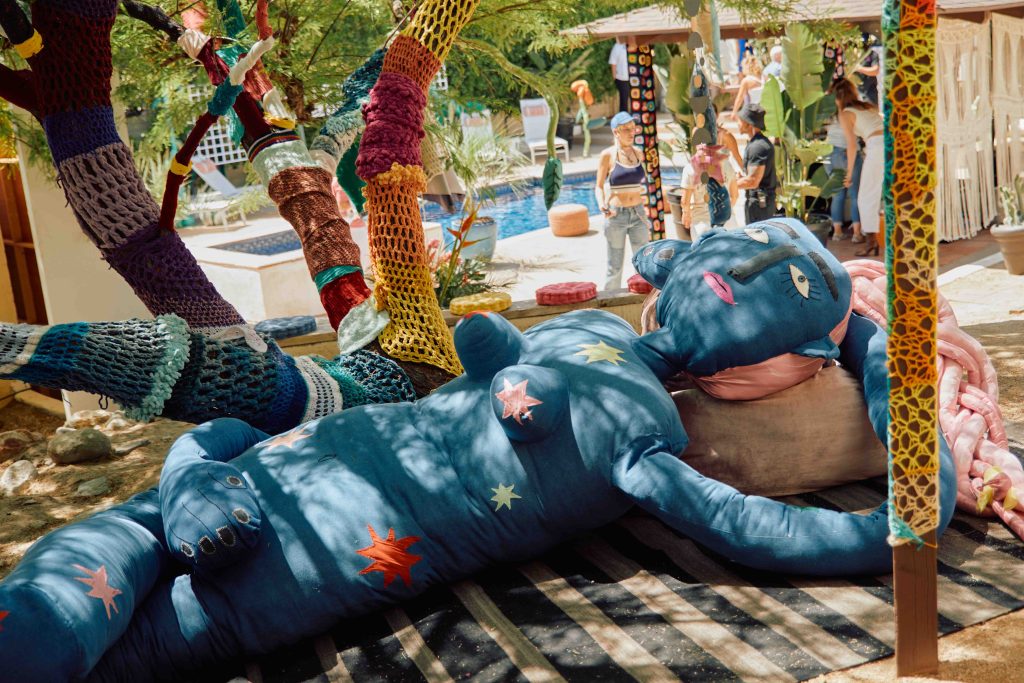 shot by Ian Tilghman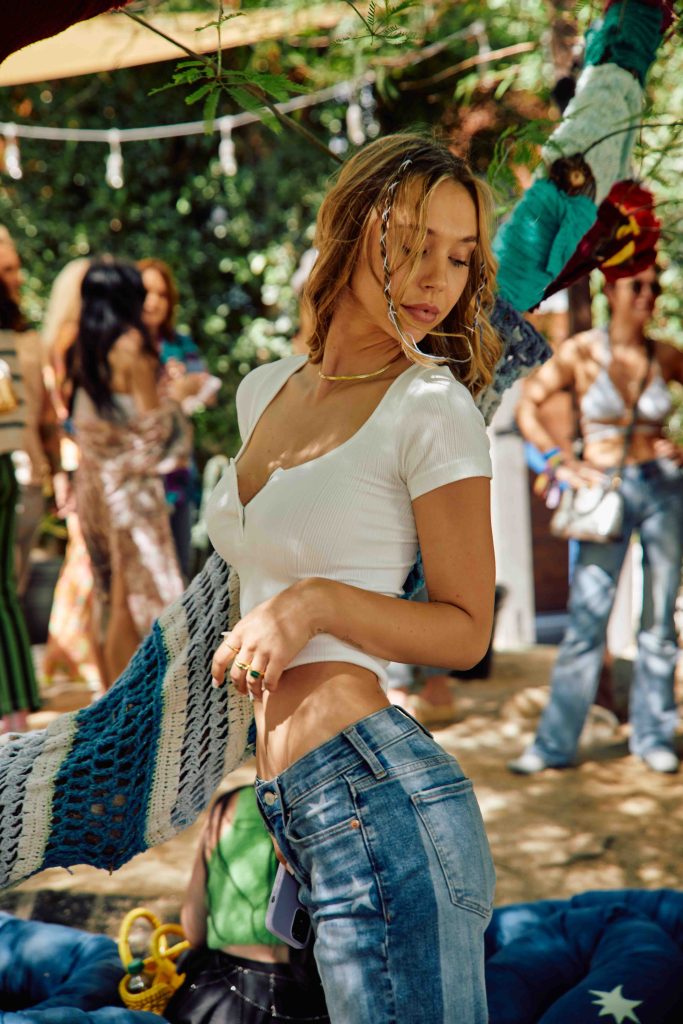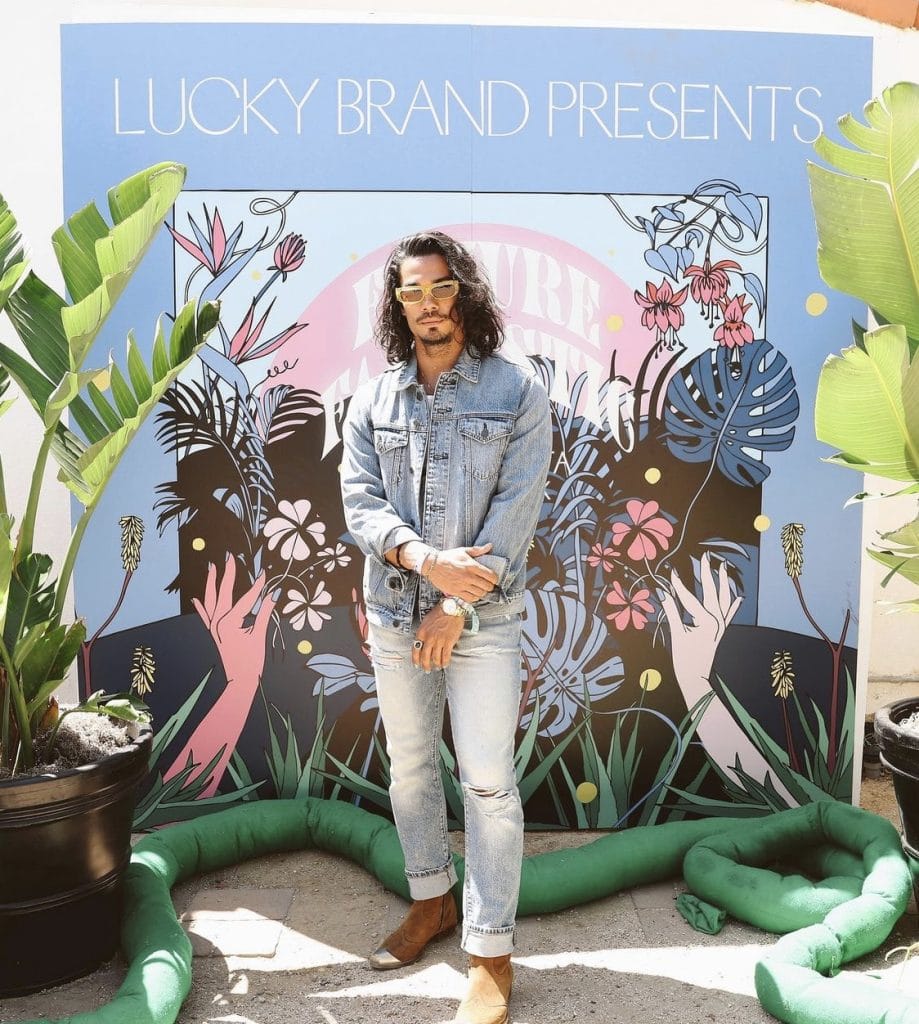 Our founder and host for the day Lola Langusta, felt right at home back on the decks with friends Ashley Smith and Leslie Kirchoff. Guests sipped on custom Codigo 1530 cocktails and Ghia Spritzers, poured over gorgeous Disco Cubes.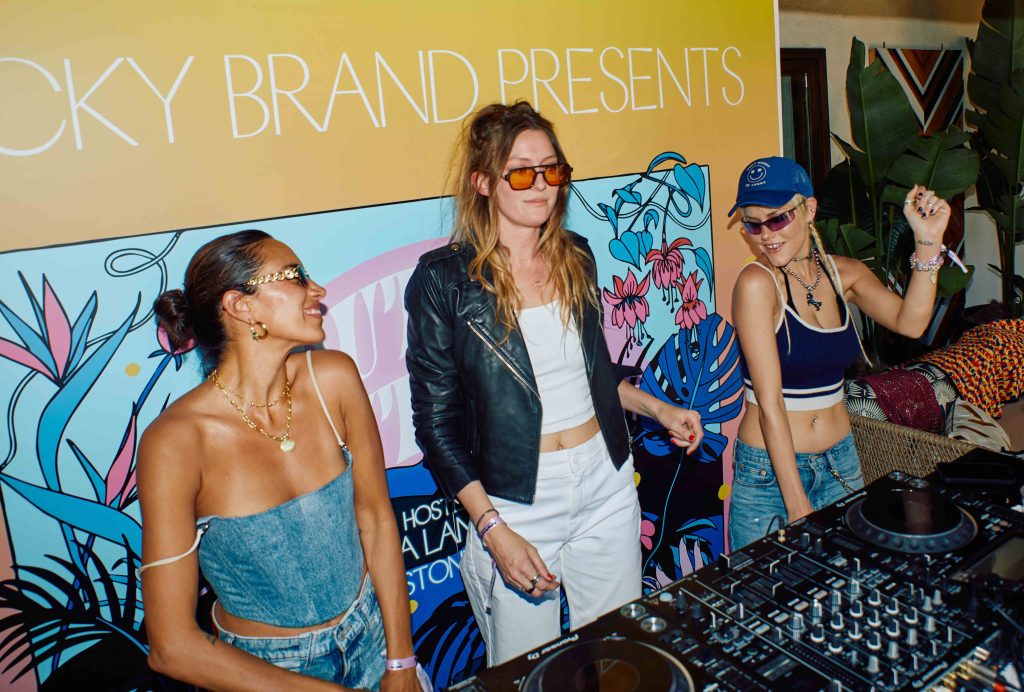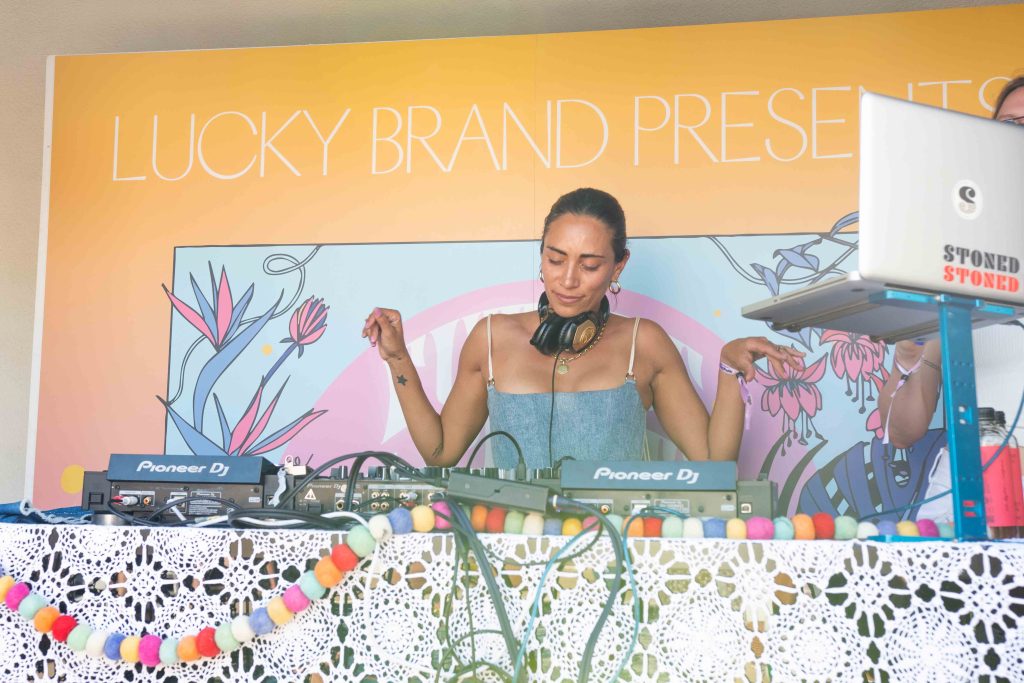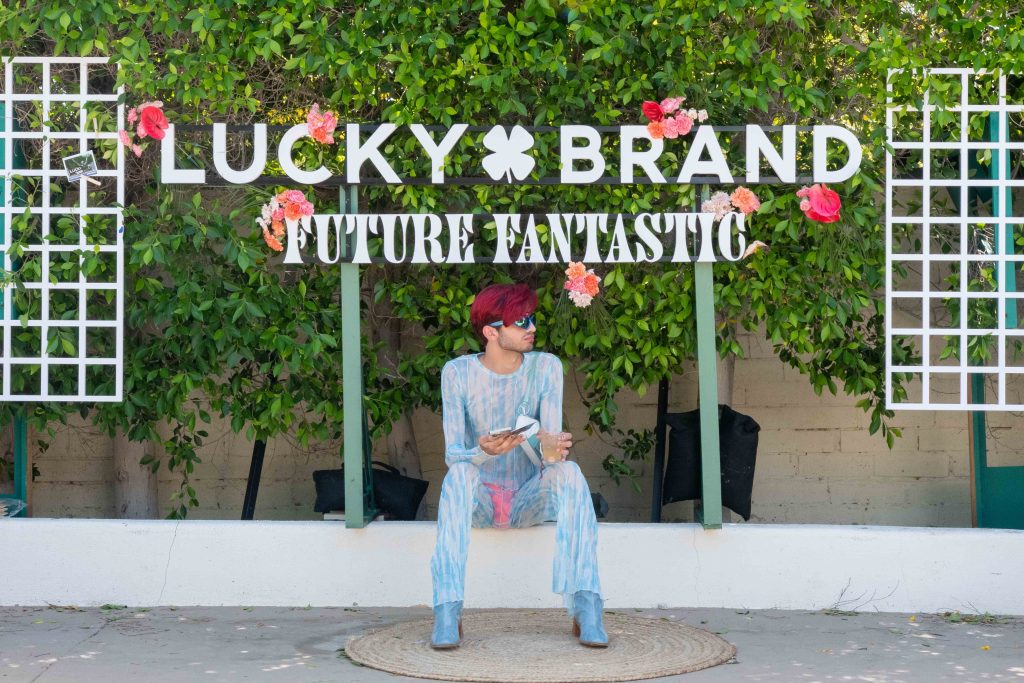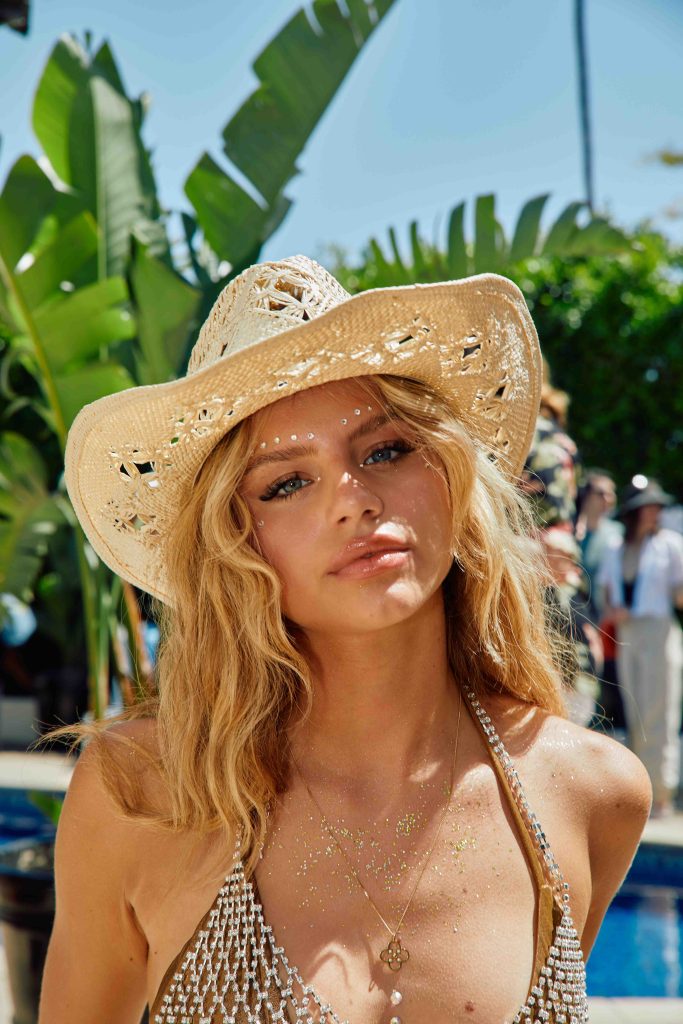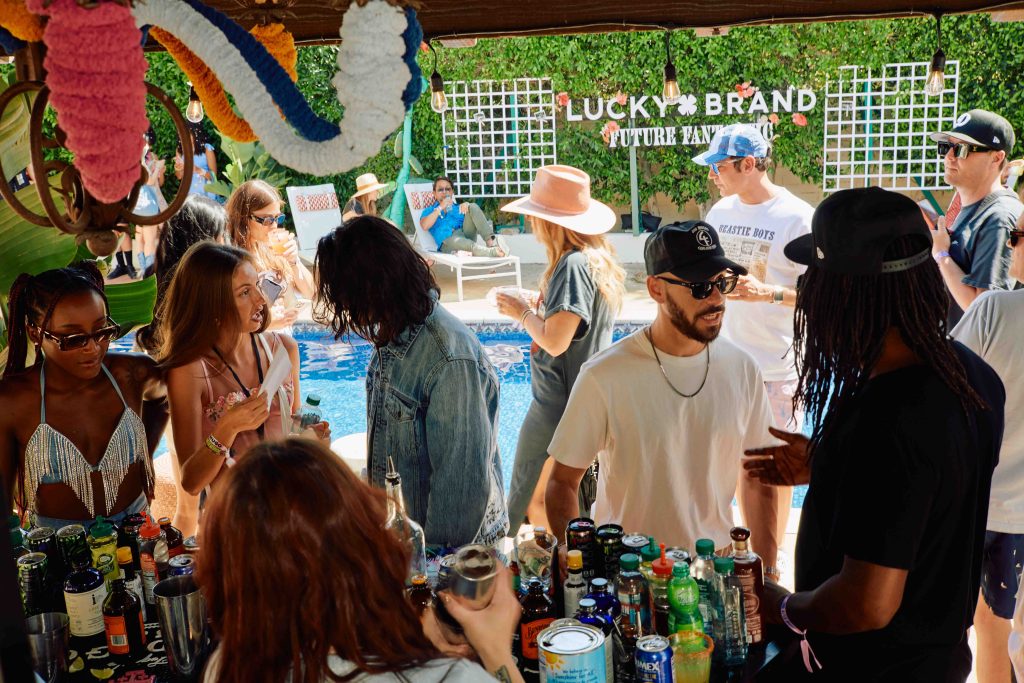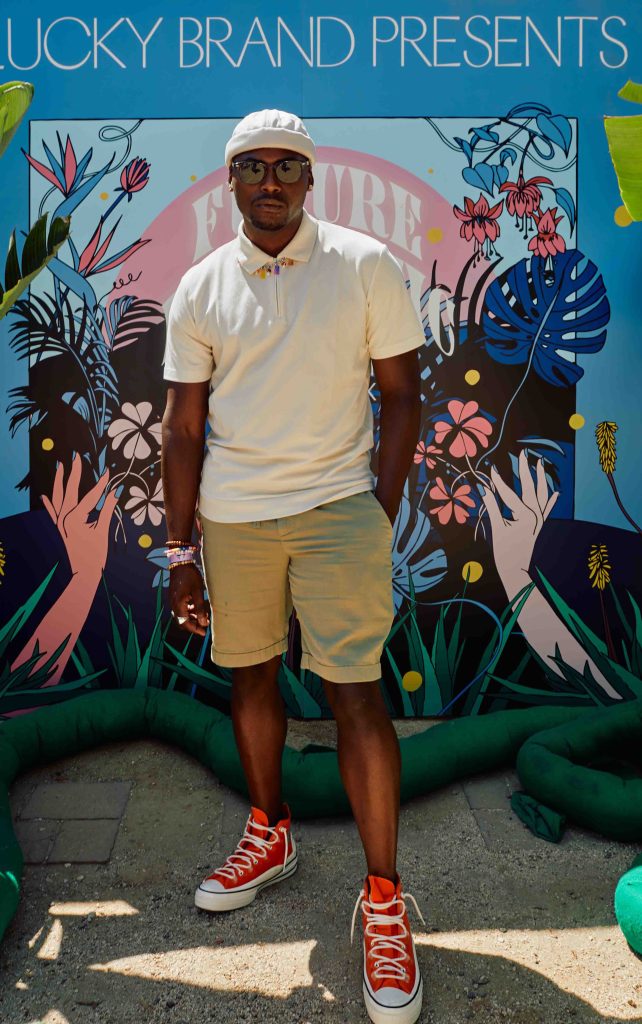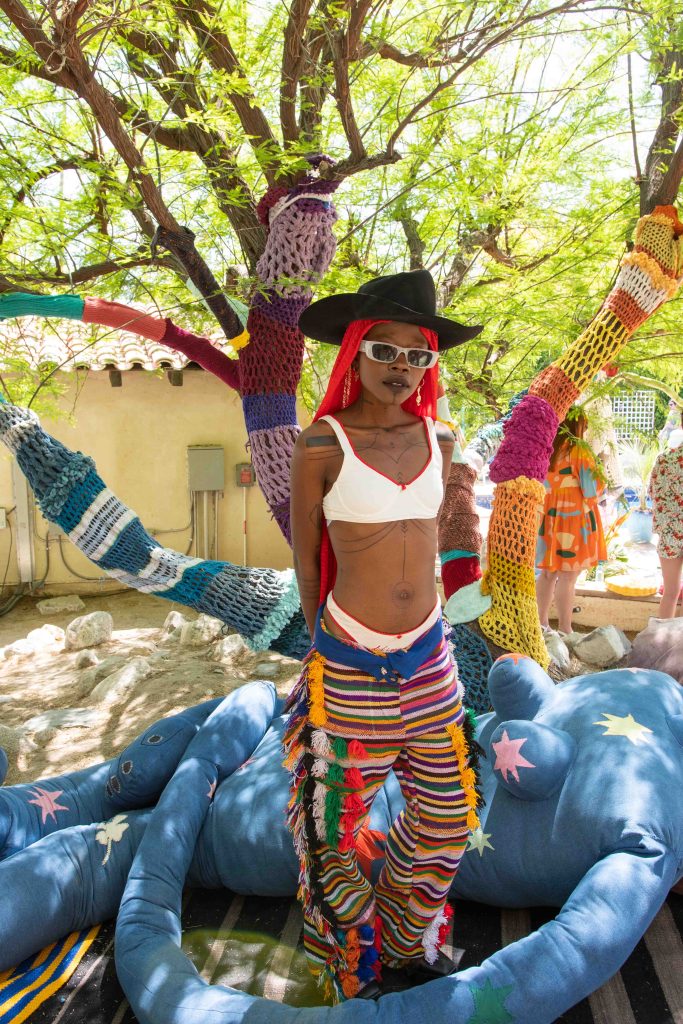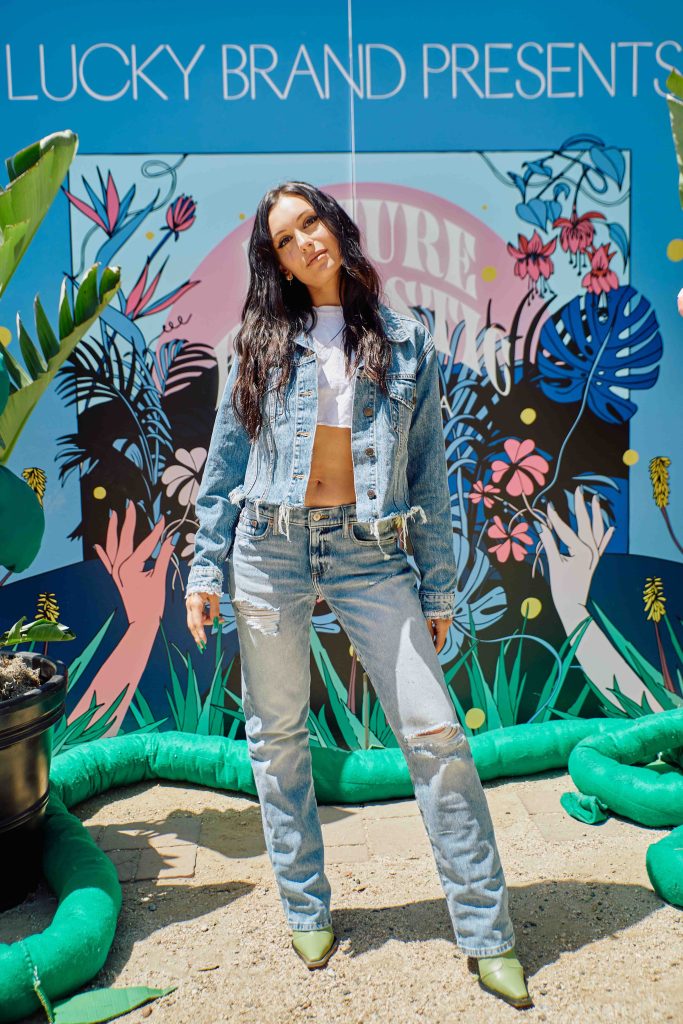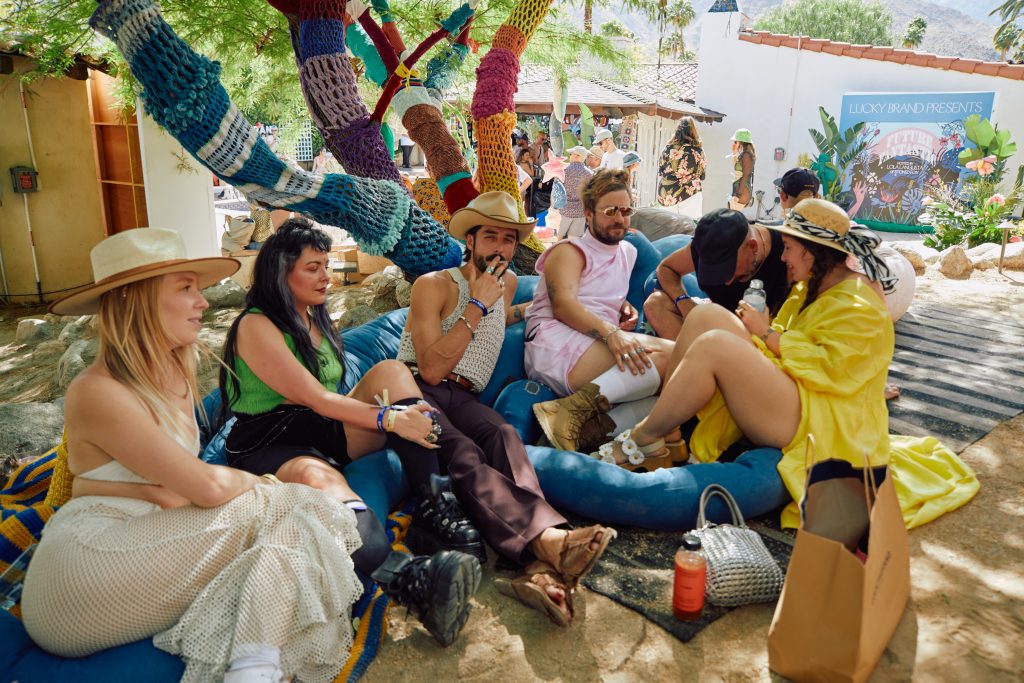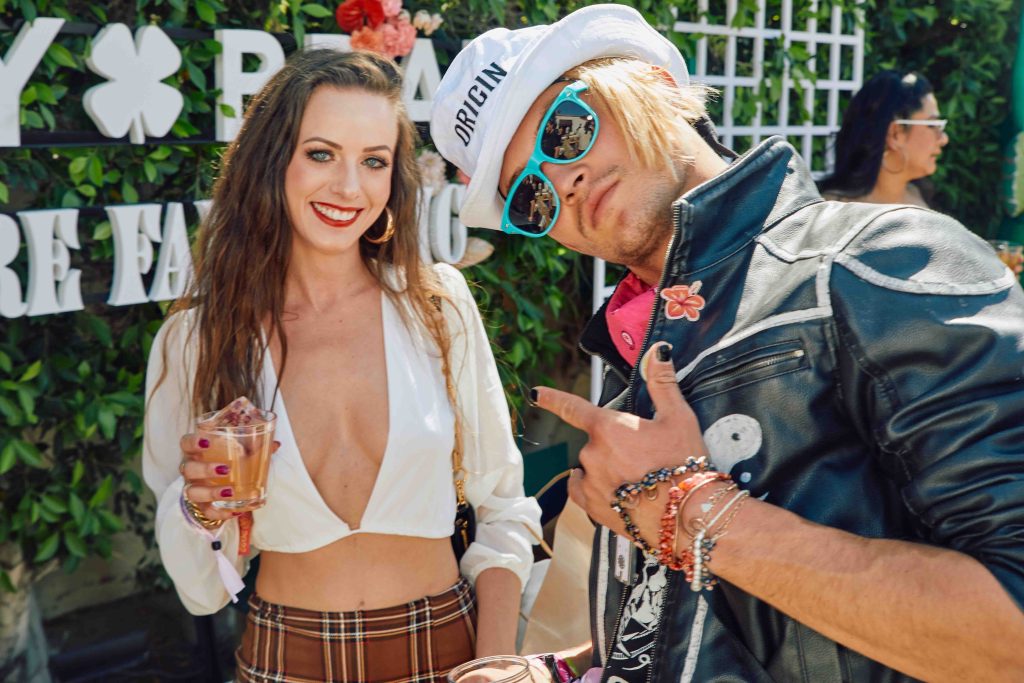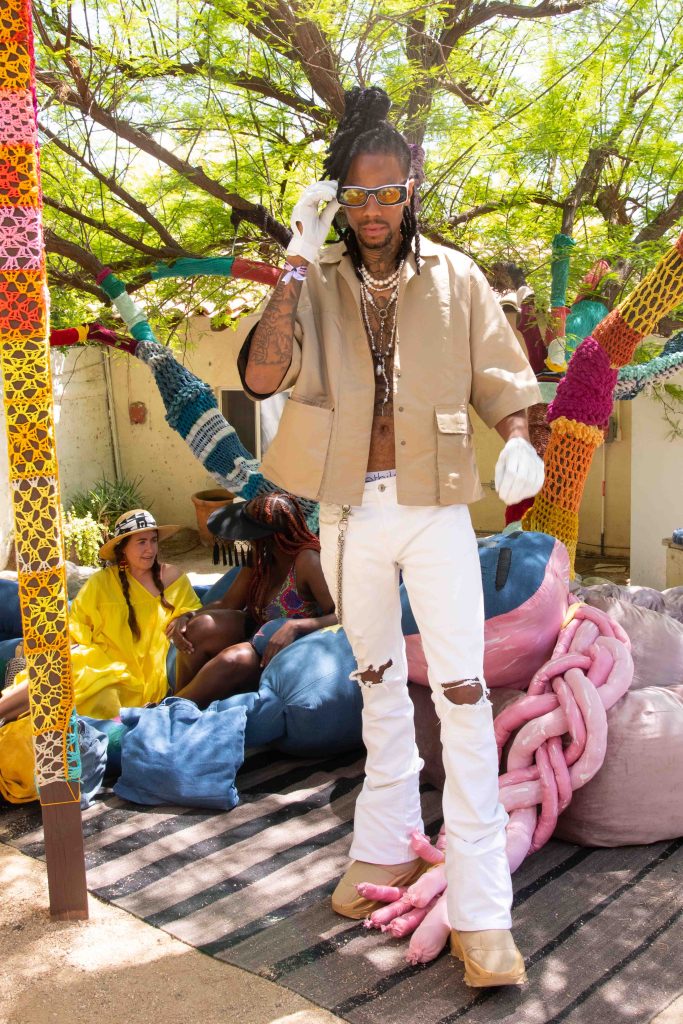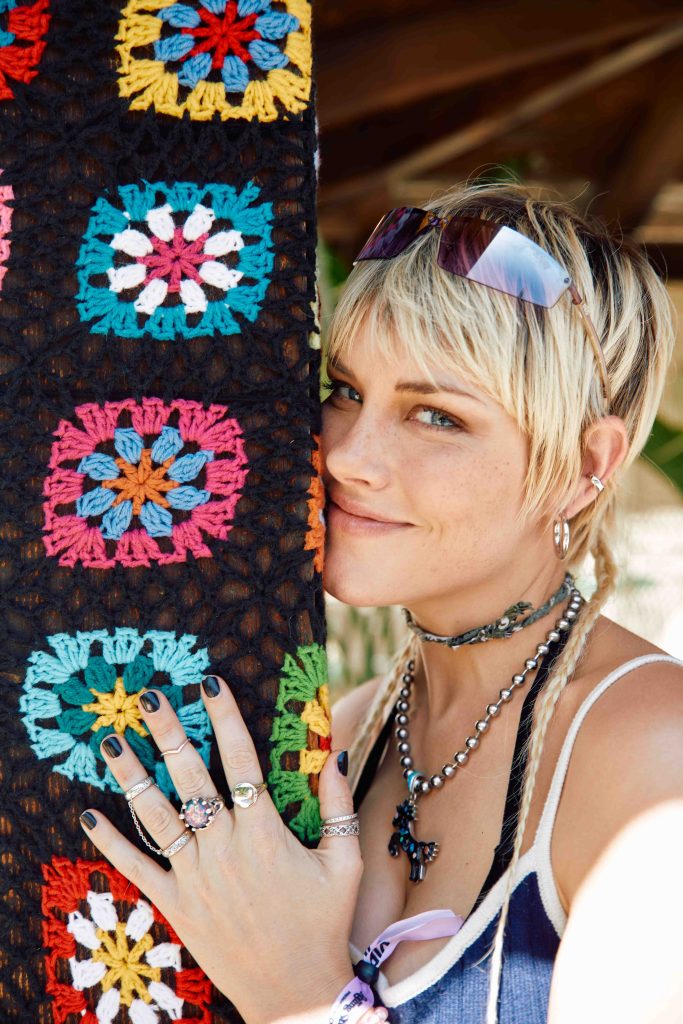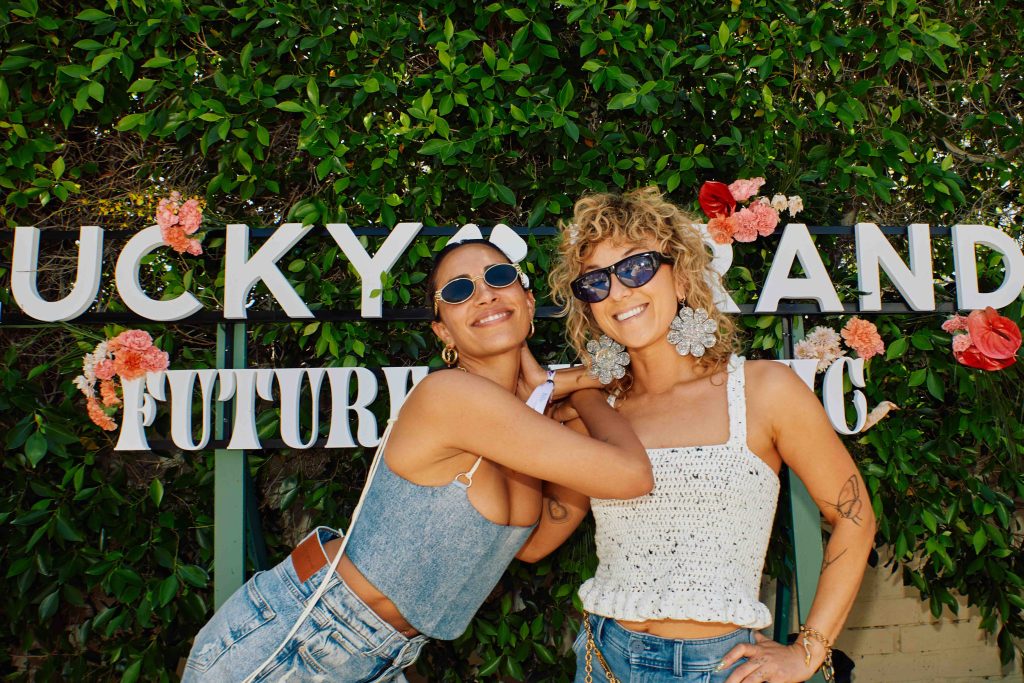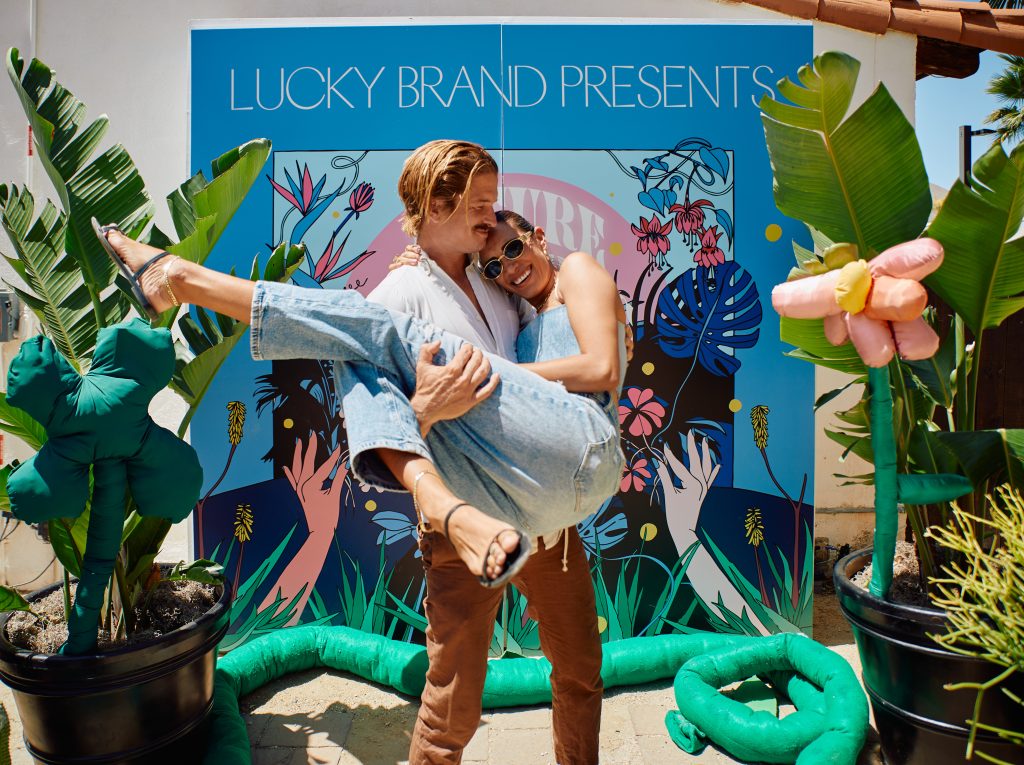 Stoned Fox turned the pool house into a VIP Lucky Brand shopping experience and Tattoo shop, where flash tattoos by Sushi and Dr.Franklin were provided. Our guest had the option to get limited edition tattoos, or shop and sip on an assortment of tasty Vybes adaptogenic and CBD beverages while beating the heat.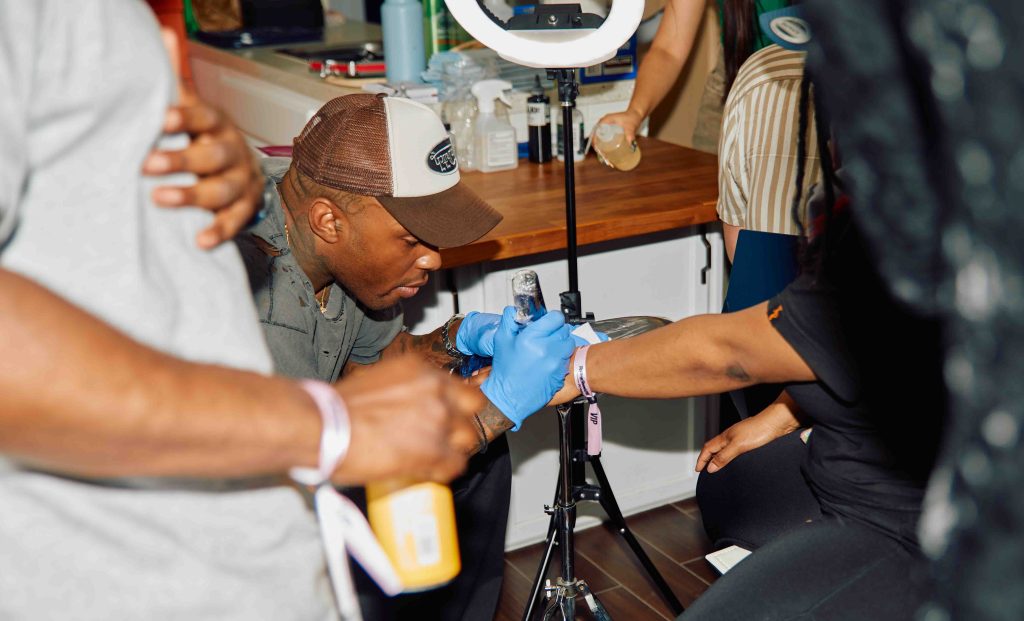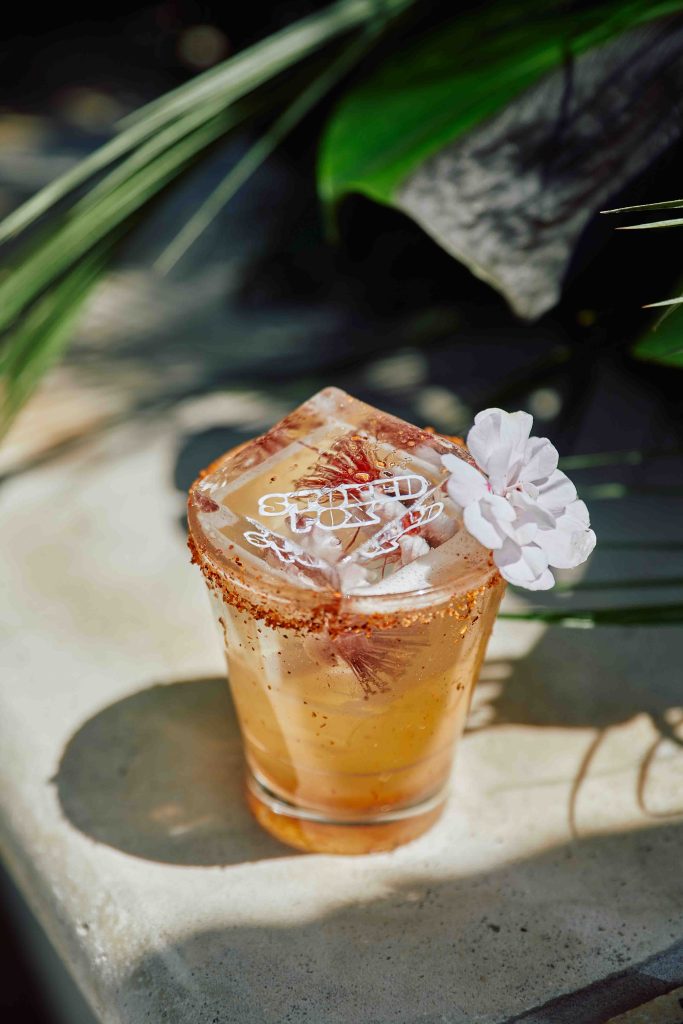 Since we will be reliving this day while Coachella weekend two commences, we invite you to enjoy the highlights and drift into the wonderland of our/your creation.