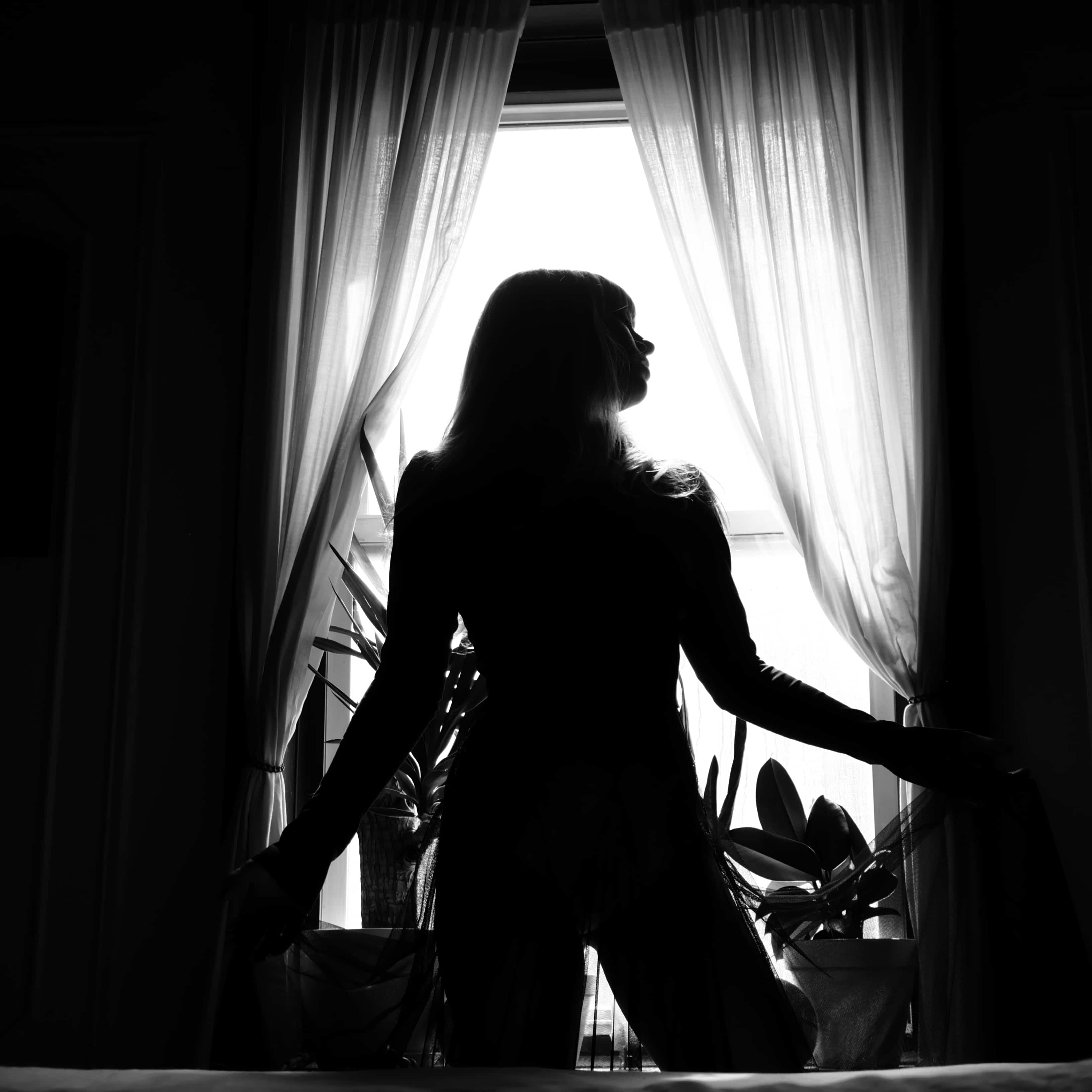 Alix Brown is a DJ, musician and fashion muse. Born a Georgia peach she now resides where her art can thrive, between NYC and sunny LA.
Juxtaposed between wild child and delicate rose, Alix started her music career at a young age while living in Georgia where she cut her teeth playing in bands and throwing dance parties. Shortly after she moved to Memphis, Tennessee, where she began touring internationally and running Shattered Records with Jay Reatard.
Alix's evolution took her to New York, where her first job was at the legendary Academy Records, which helped with her growing addiction to finding good tunes.
Her wide-reaching knowledge of music and performance led her toward DJing and working as a Music Director. It was a natural evolution; her early days of working in record stores and digging internationally have amassed her with an enviable record collection and a sonic understanding shared by few. 
When she Alix isn't jet-setting and  DJ'ing at clubs like Pauls Baby Grand and Paul's Casablanca and for clients such as Cartier, Alexa Chung, and Giorgio Armani she spends her days as the Music Director for the Soho Grand Hotel, Roxy Hotel, and Jack Austin's. Here, she curates music playlists, books DJs, live acts and even curates screenings in the Roxy Cinema. She takes a personal approach to each, considering the space and audience to elevate each experience.
Get to know Alix a bit more personally below.
Shot by Georgia Mitropoulos
SF. How did you get into music? When was the moment you knew this was your path and you were going to fully commit to your music?
A. My mom was cleaning out the garage and decided to have a yard sale when I was around 10 years old, and she pulled out this box of records that she wanted to get rid of. I was immediately drawn to the large colorful covers of David Bowie and the Rolling Stones. She then went out and bought me a record player the next day and I was hooked!
SF. What influences and inspires you?
A. I'm inspired a lot by reading books, watching movies and meditating

SF. How do you incorporate weed into your lifestyle?
 love smoking weed and meditating in the morning. I come up with the best ideas (and sometimes really stupid ones, haha) at like 8 am for some reason, my brain is super active.
I've recently been having anxiety and CBD oil has been helping immensely!
SF. What has been one of your favorite performances /why?
I was on tour playing bass with the band La Femme last October, and our first show was in Mexico City at the El Plaza Condesa. This was very shortly after the earthquake there, and people were saying not to come to the venue because it was not safe. This made everyone in the band and a lot of my friends who wanted to come very nervous, but upon entering the venue to soundcheck I could see that it was fine.
When we finally hit the stage the venue had sold out and the kids went nuts! It was such an amazing feeling to bring music and good vibes to that city because I really love it there.
SF. If you could share a joint with anyone who would it be and what's playing in the background?  Set the scene.
A. I would love to smoke a joint with the late great muse supreme, Anita Pallenberg. We would be hanging on the set of the movie Performance in between takes of her and Mick Jaggers infamous three-way bathtub scene.
SF.Whats A piece of advice you have never forgotten? 
A. The only difference between Good and Evil is selfishness and the only real difference between white and black magic is 'Motive'.
SF. What kind of music are you currently listening to? 
A. I'm always listening to lots of different kinds of music. Lately, I've been getting down to Minnie Riperton, Nick Garrie, Scott Walker, Susan Cadogan, GooGoosh, and my friend Curtis Harding's new album who's from my hometown of Atlanta, oh, and Serge Gainsbourg's dub album (great for summer jammin').
SF. Can you describe your style in a few words?
A. To quote Marc Bolan, "Just like a silver studded saber tooth dream."
SF. Favorite strain?
A.  I like Sativas
SF. What is your go-to outfit?
A. My black jumpsuit from Halston. It's effortless and classy as hell.
SF. What is your favorite quality about yourself (physical or personality or both!)
A. That I will eat anything.
SF. What are your goals for yourself in the next 5 years?
A. I want to travel the world and collect records from different countries like Ethiopia, Nigeria, Beirut, and make mixes and throw parties with the music I find. Then maybe buy a house and pop out a baby or two:)

SF. If your life was a film what would it be?
A. Daises by Věra Chytilová
SF. What 3 records you would take with you on a deserted island?
A. Love – Forever Changes, Martin Deny – The Enchanted Sea, Funkadelic – Maggot Brain
SF. Whats your dream performance?
A. DJing on the moon.
SF. Any advice for us?
A. Stay Gold!
DJ/Musician – Alix Brown @alix_brown
Clothing – Wendy Nichol @wendynichol
Photography – Georgia Mitropoulos @georgiamtrpl