TOKYO, JAPAN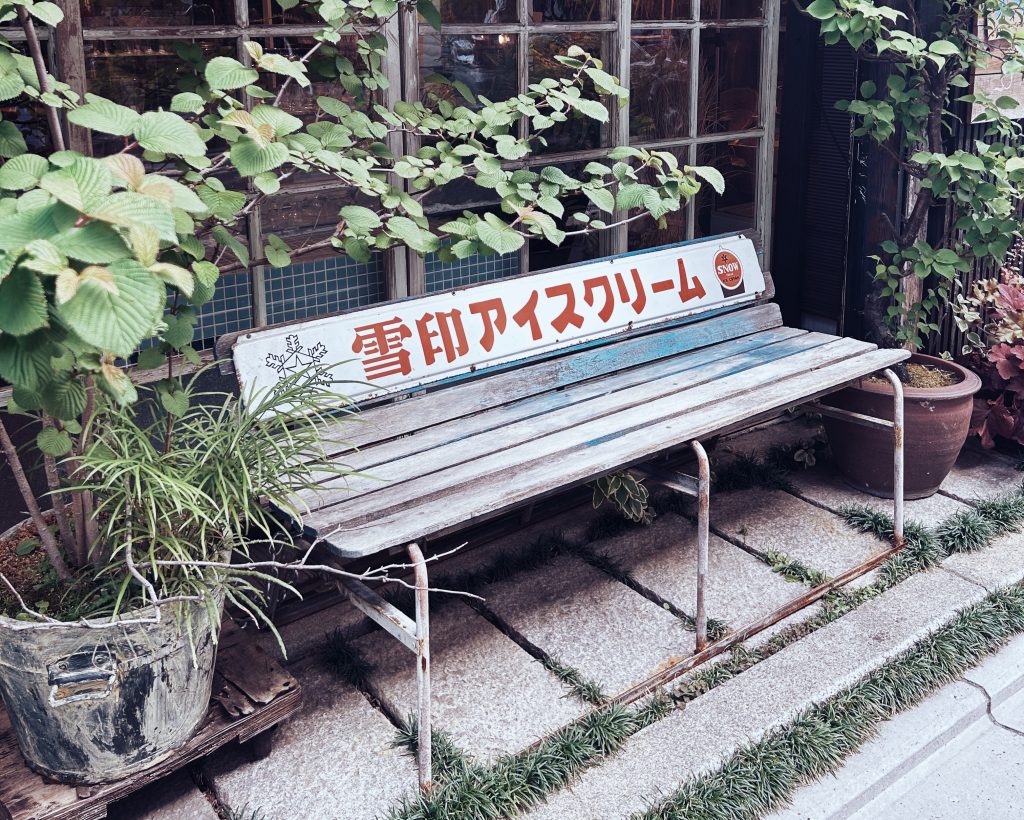 Stoned in Japan… Not actually, since it's highly illegal, however, Stoned Fox heads to Japan diving into the culture and their new found appreciation for CBD which recently became legal. This is a huge undertaking for this gorgeous plant medicine and the asian culture. Having the opportunity to venture some 5,520 miles to this beautiful country to explore, delight and experience a culture so divine was nothing short of a gift. While in Japan, we visited our client Amira CBD, the first official CBD Head Spa in Japan, which I will touch on shortly but first, let's rewind a bit.
4/20 marked Stoned Fox's 6yr anniversary and we opted for an overseas excursion, turning down quite a few offers to throw a party as that was not the way I wanted to celebrate this momentous occasion. Instead it felt like a beautiful moment to pause, go inward, reflect, assess and take in the gift of what I had the opportunity to build and ask myself the honest question, what's Next?
For the last six years our tagline at Stoned Fox has been "Cultivating Cannabis Culture" and as we still lean into this gorgeous plant medicine, our mission is not to push forward the "stoner culture" but to redefine it. With our latest tagline "Cultivating Conscious Culture" Stoned Fox will begin embarking on a journey through travel, education, experience, sacred plant medicine and philanthropy. A vision that became stronger as I laid on the table at Amira's Head Spa in Japan, receiving one of their luxurious treatments.
So with all that said, I realized that what we have built is powerful and I have an opportunity to grow this in a way that our society is deeply in need of, so without further ado, Japan was the inspiration and the reminder to not give up but realign, reimagine what could be, reflect on what was, and give grace for what currently is.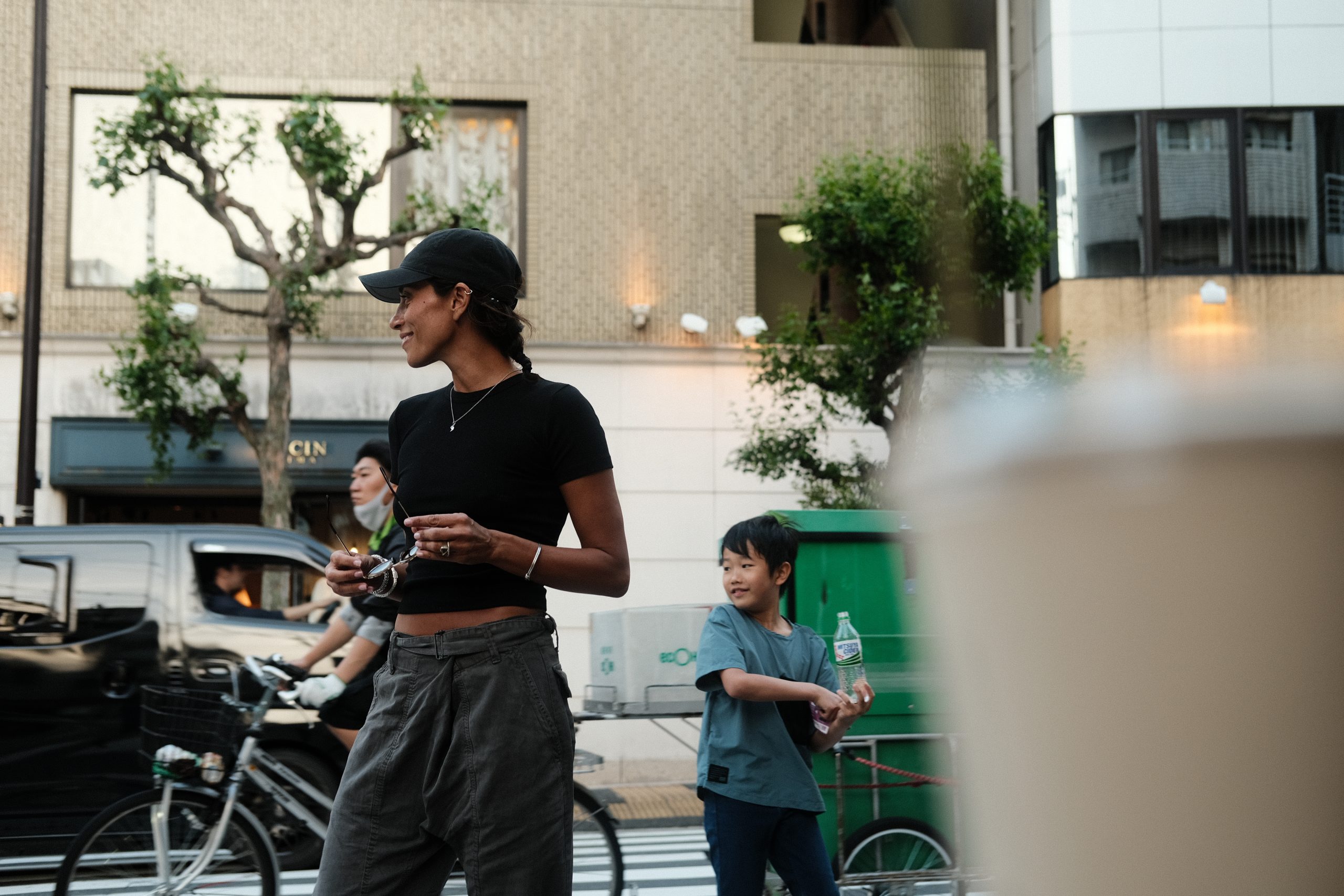 In Tokyo we stayed at the gorgeous Edition Hotel where the hospitality exceeded our expectations. This was the case in all of Japan. The kindness, generosity, respect, and above all endless smiles that greeted us was so refreshing from our American ways. The location was extremely convenient with the train station literally right outside the hotel doors, making it easy to get around and explore this wildly bustling city.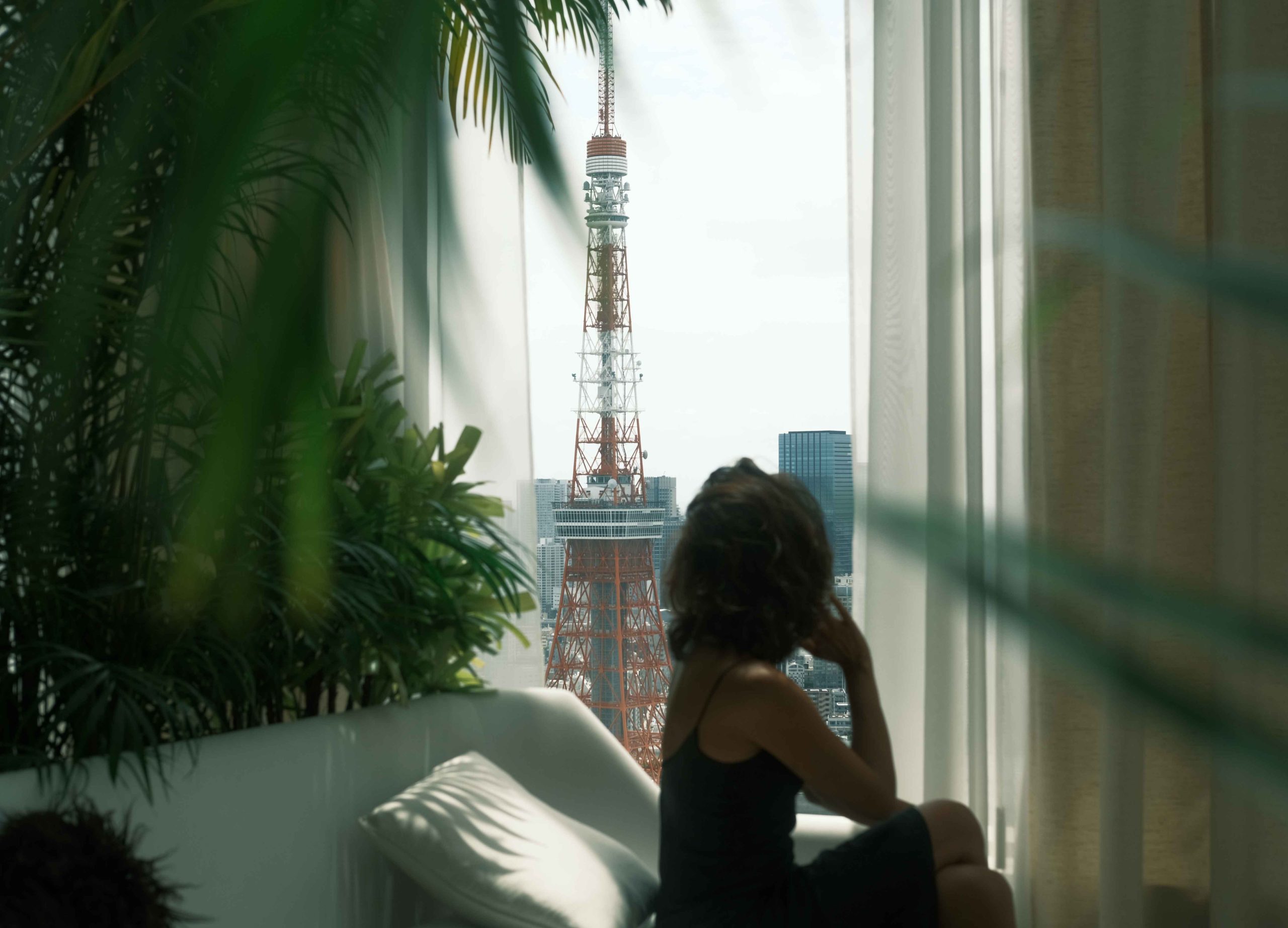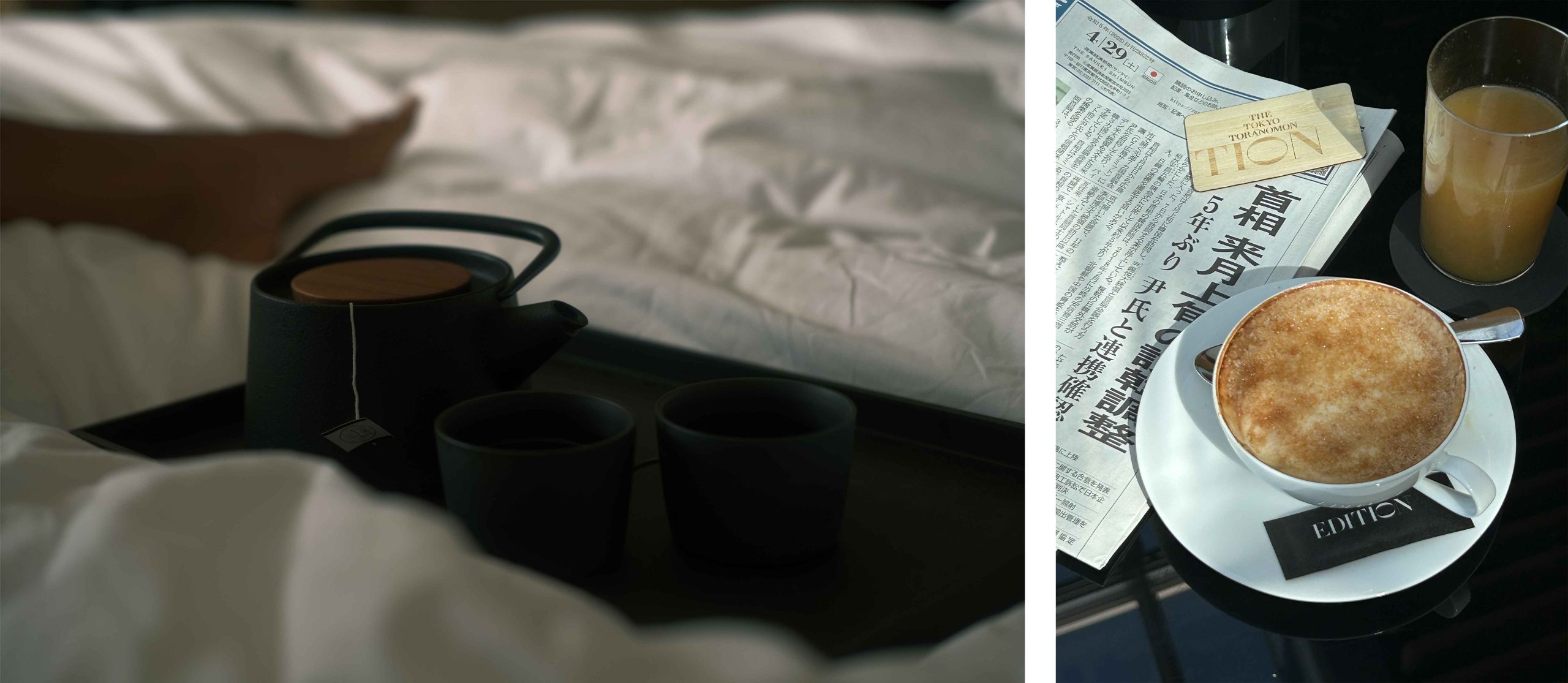 First priority before the adventuring began was visiting our client Amira CBD. Rooted in Los Angeles and Tokyo, Amira is a luxury CBD brand that empowers individuals to achieve complete mind-body balance through everyday self-care. Amira is also the very first CBD Head Spa in Japan which is such a gift to this community and a huge undertaking for the cannabis wellness space not only in Japan but leading the way for all of Asia. It was so wonderful to have the opportunity to be a part of birthing such a gorgeous brand, backed by equally wonderful humans. Stoned Fox had the pleasure of creating the logo design and brand identity for Amira's spa and product line. It was a delight to finally visit them in Japan and experience the spa in real life, which played on all the characteristics we created. From each room touching on a different color theme from the palate we chose, to the delicate woven Amira sign that hung in the main entrance with the tag line, "Revel in Ritual."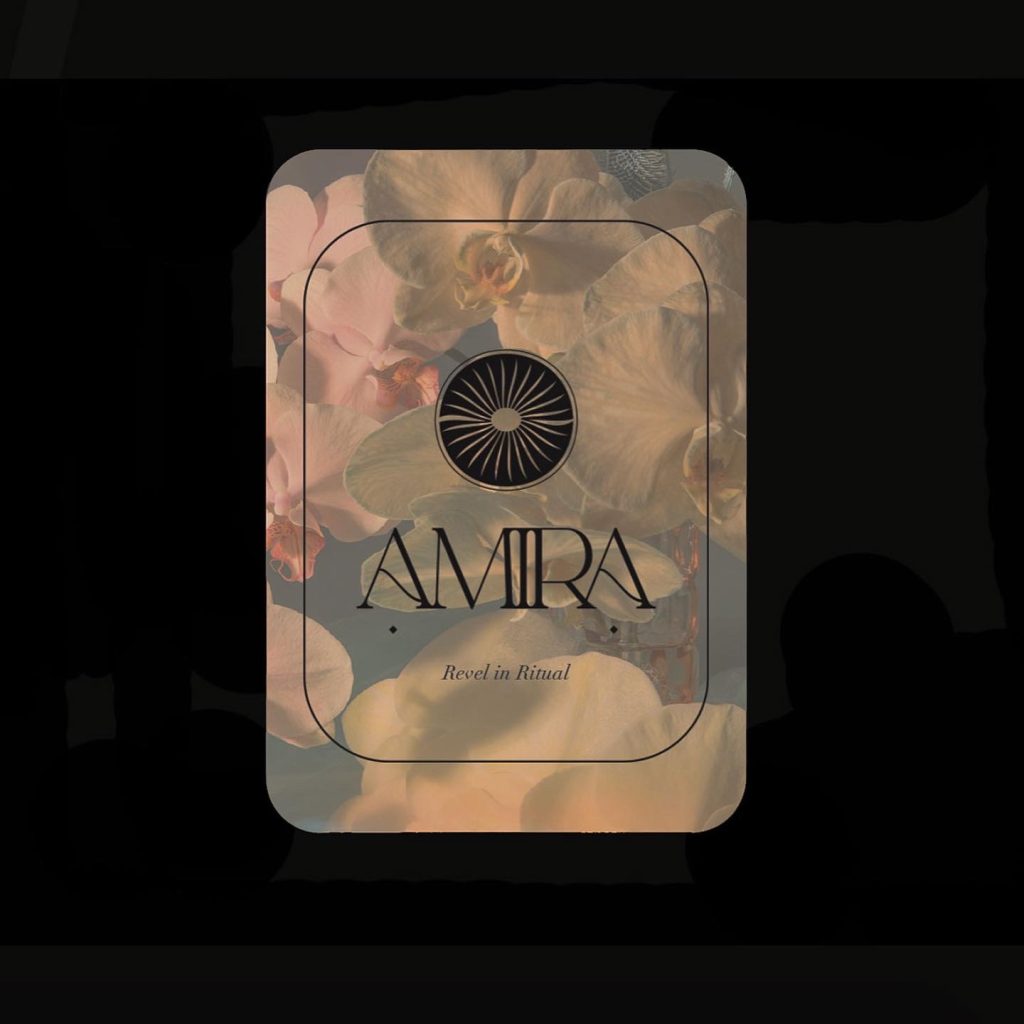 "Pre COVID, my current business partner, Ayako and I had the chance to work together in Los Angeles for a CBD business. Both Ayako and I saw great potential in the CBD industry looking at the US Market, especially saw a lot of spas incorporating CBD into her treatments. During her time in the States, Ayako got her esthetician license so we both saw a great opportunity to put together what we learned and start our own brand in Tokyo Japan. This is when we seriously began discussing building what is now Amira together.
Despite being a first world country known for its innovative technology, Japan is very slow when it comes to updating their perception towards cannabis. Many people, especially in the older generations, still have a strong perception towards cannabis and express strong concern against anything affiliated with it. In hindsight, Japan is also known for its high stress culture. Tokyo consistently ranks in the top 3 of "World's Most Stressed-Out Cities". 
We really think CBD can be a solution to help people take a step back and enjoy the small things in life, just like our tagline "Revel in Ritual". However, we thought that we would need to create a platform where people can learn, experience, and feel the magic of CBD with all 5 senses, hence decided to make a CBD "Spa" our platform. 
We envisioned Amira CBD Spa to be a wellness community where people can mentally, physically, and spiritually come to peace. We are not quite there yet, but we are constantly finding new services and treatment methods to make Amira CBD Spa more accessible and also make CBD Spa a norm in Japan. – Ray Hashimoto  co-founder of Amira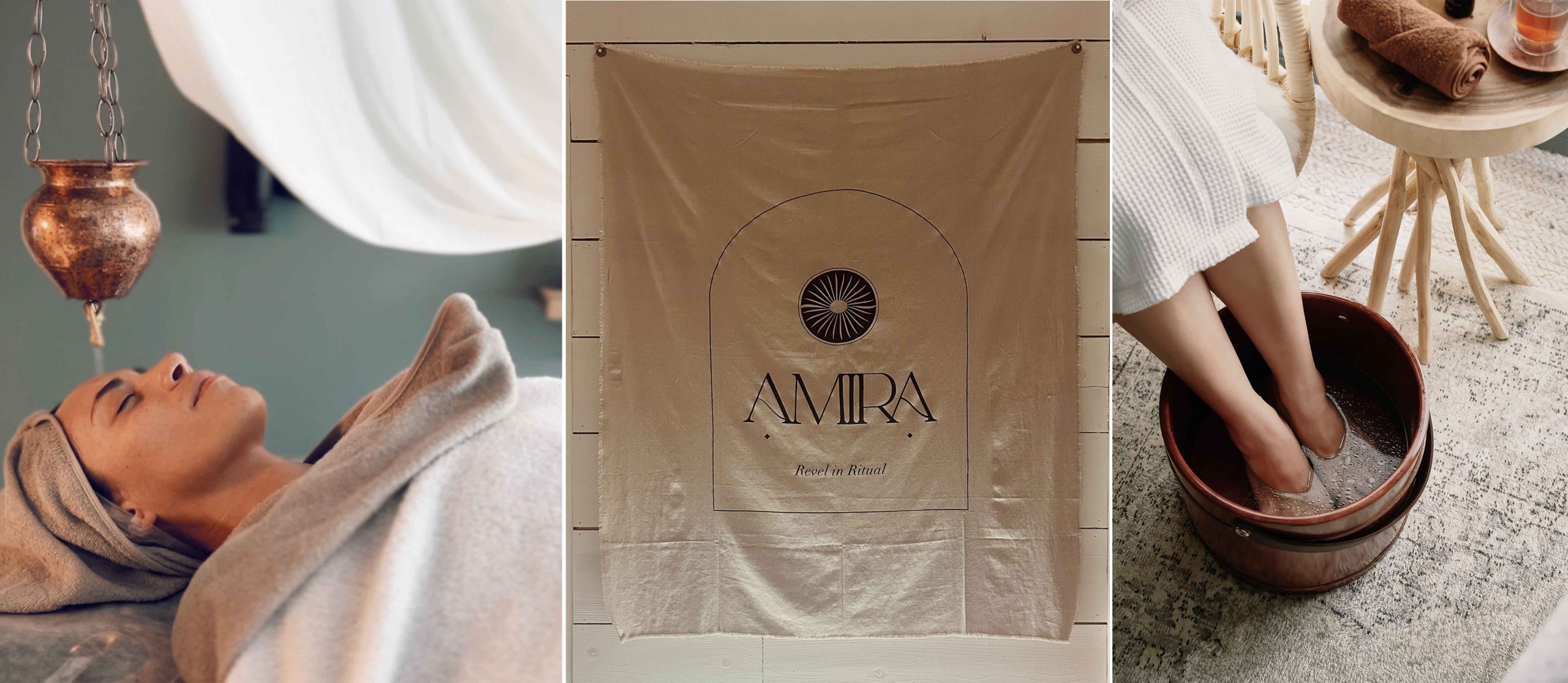 I received the Ritual an 80min treatment that left me completely floating. The experience starts off with a cup of their herbal Mamaki tea, native to Hawaii which contains plenty of minerals and can be expected to have a detox effect. You are then ushered into the treatment room where you change into a robe and offered a CBD gummy, which the client takes before treatment for a more relaxing effect. They also offer an oil tincture which is available upon request or ready for purchase after your treatment.
A warm foot bath with Hot CBD oil is prepared before relaxing for the full treatment of cleansing, exfoliation, CBD oil application, breathing regulation, décolleté, shoulder and neck massage, accompanied by a facial massage with CBD facial pack for sun damaged skin. For the final completion and my favorite part was the head massage and herbal water Shirodhara, which is essentially a massage for your third eye that feels somewhat like a psychedelic experience. This Ayurvedic practice stems from India and is over 5000 years old.  This is the chakra point just above and between the eyebrows and is said to be the seat of human consciousness. When the central nervous system is deeply relaxed, the brain wave shifts to the alpha wave, and it may enter a kind of meditative state. It is similar to the ECS function of CBD and has a high synergistic effect.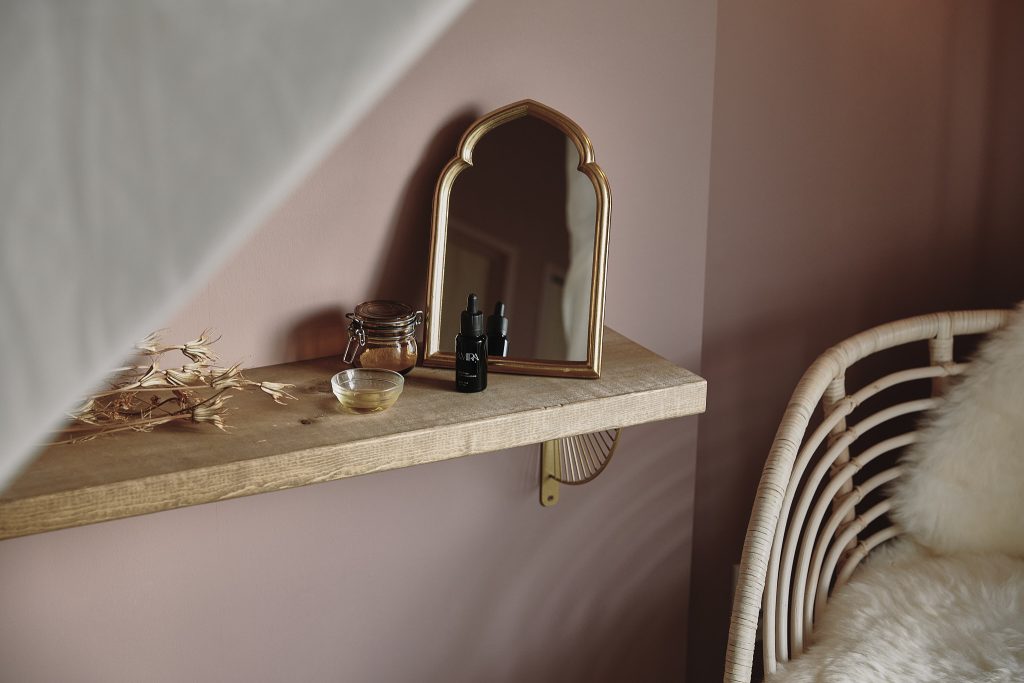 We only spent a few nights in Tokyo, keeping it mostly relaxed as we nursed our jet lag. We walked around Shibuya, heading to a few vinyl bars which is a must if you are a DJ or a lover of music. I'm not much for the party scene these days but at night the streets are filled with people pouring out of bars both locals and tourist alike, never a dull moment. Below are a few Vinyl bars that are worth the night out and one club that played 80's music as Morrissey blasted out into the streets.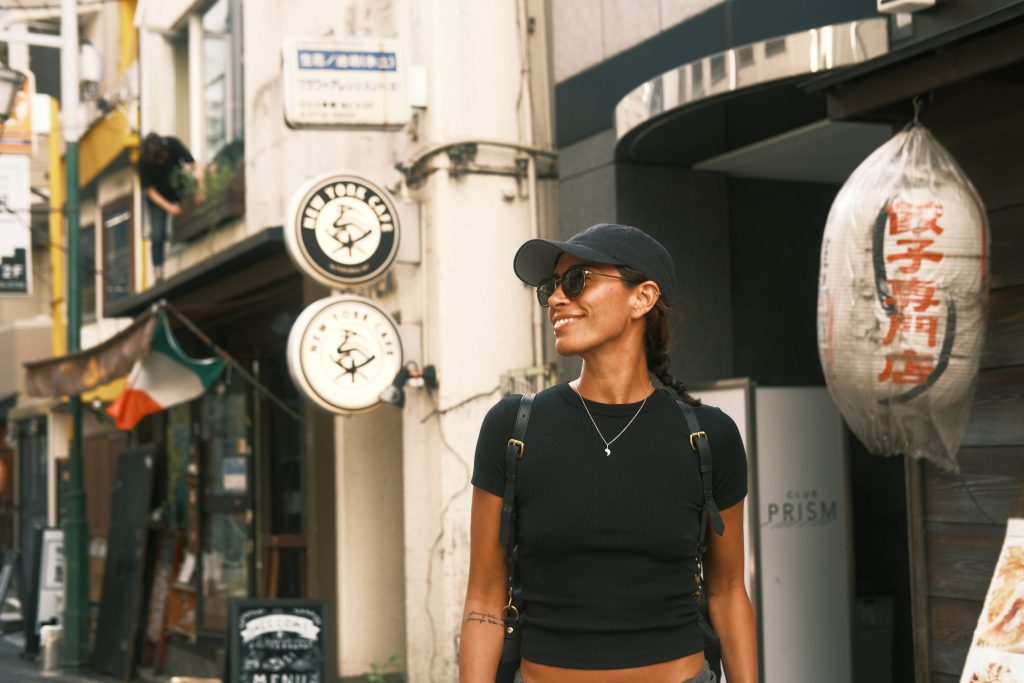 Grandfather's, Shibuya
Opened in 1971, with a retro charm and vintage ambiance you will enjoy a plethora of incredible vintage selection of music playing mostly rock & roll hits from 50s, 60s , and 70s rock, pop and soul from their collection of over 2000 eclectically curated pieces of vinyl. The interiors remain preserved, adding to the retro-charm with a humbly priced menu of classic cocktails, and Japanese scotch and whiskeys.
J.B.S., Shibuya
The J.B.S.  features over 11,000 records organized alphabetically and is blazing, sensual, and flawlessly chosen. Kobayashi Kazuhiro is the owner of the Jazz Blues Soul Bar, which he first founded roughly 20 years ago. Since music is the focus of the event, Kobayashi emphasizes this by displaying the record sleeve, and inviting the audience to choose what speaks to them.
The Church
With a religious theme in Shibuya's Dgenzaka neighborhood The Church is a beautifully designed bar. At what appears to be the entryway to a church, with two enormous wooden doors topped with a neon cross, a nun in full garb welcomes you. With rows of wooden pews, stained glass windows, crucifixes, and pointed arches, the interior design carries the idea further. Instead of Gregorian chanting, Morrissey, EDM and 80's music played from the DJ booth at the altar of the church.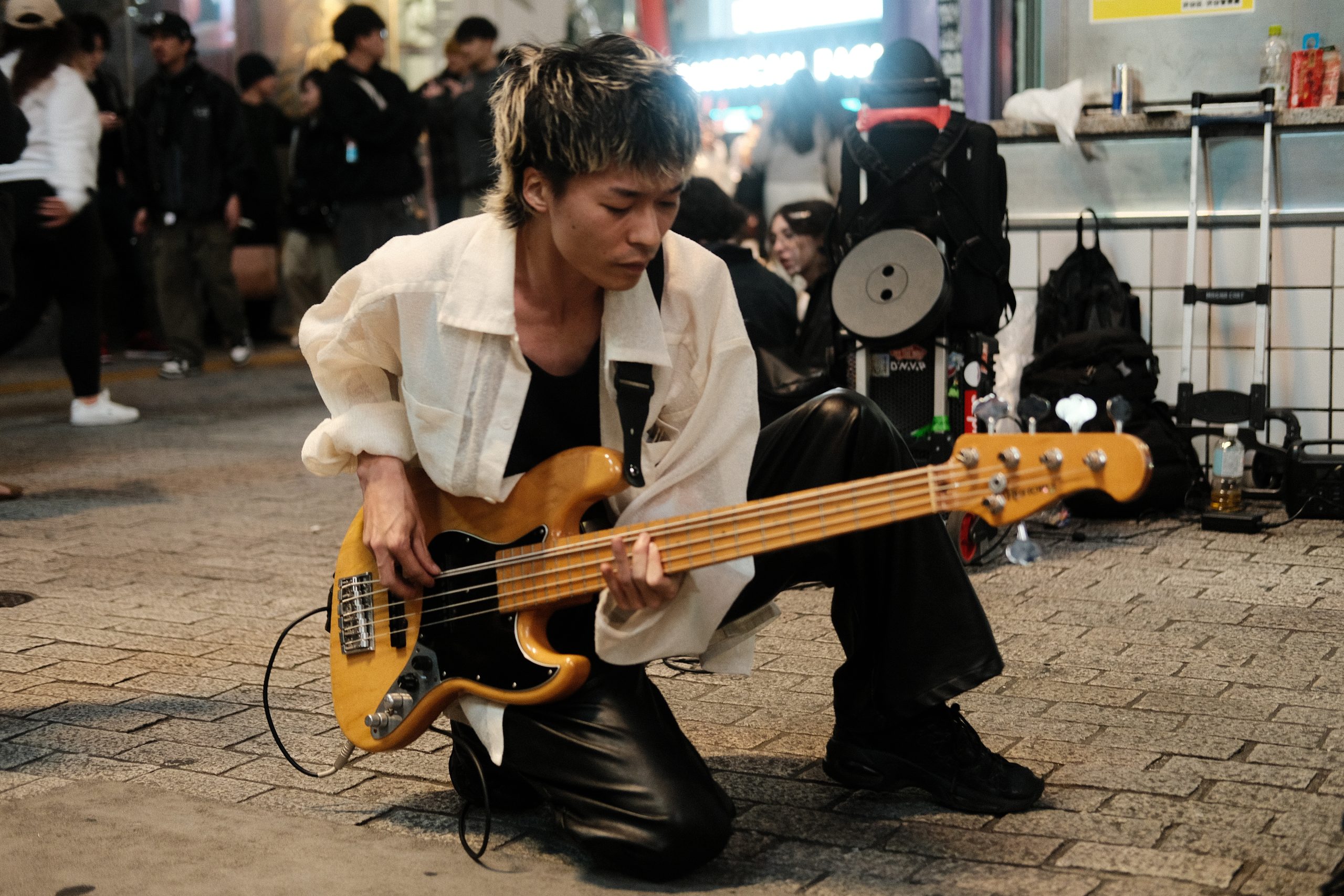 Higashiizu Shizuoka, Japan
Next stop we headed out of Tokyo to a quiet little fishing village in Higashiizu Shizuoka, just 3 hrs by train where we enjoyed traditional Japanese culture, from food, to a tatami mat hotel with our own private onsen at the Bousui hotel. There is also a public onsen on the ocean for people to use for only five dollars or for free if staying at one of the few local hotels. The public bath is separated by sex's and we did not have a problem with having tattoos as most onsens in Japan forbid tattoos since they are known to be associated with the Yakuza gang.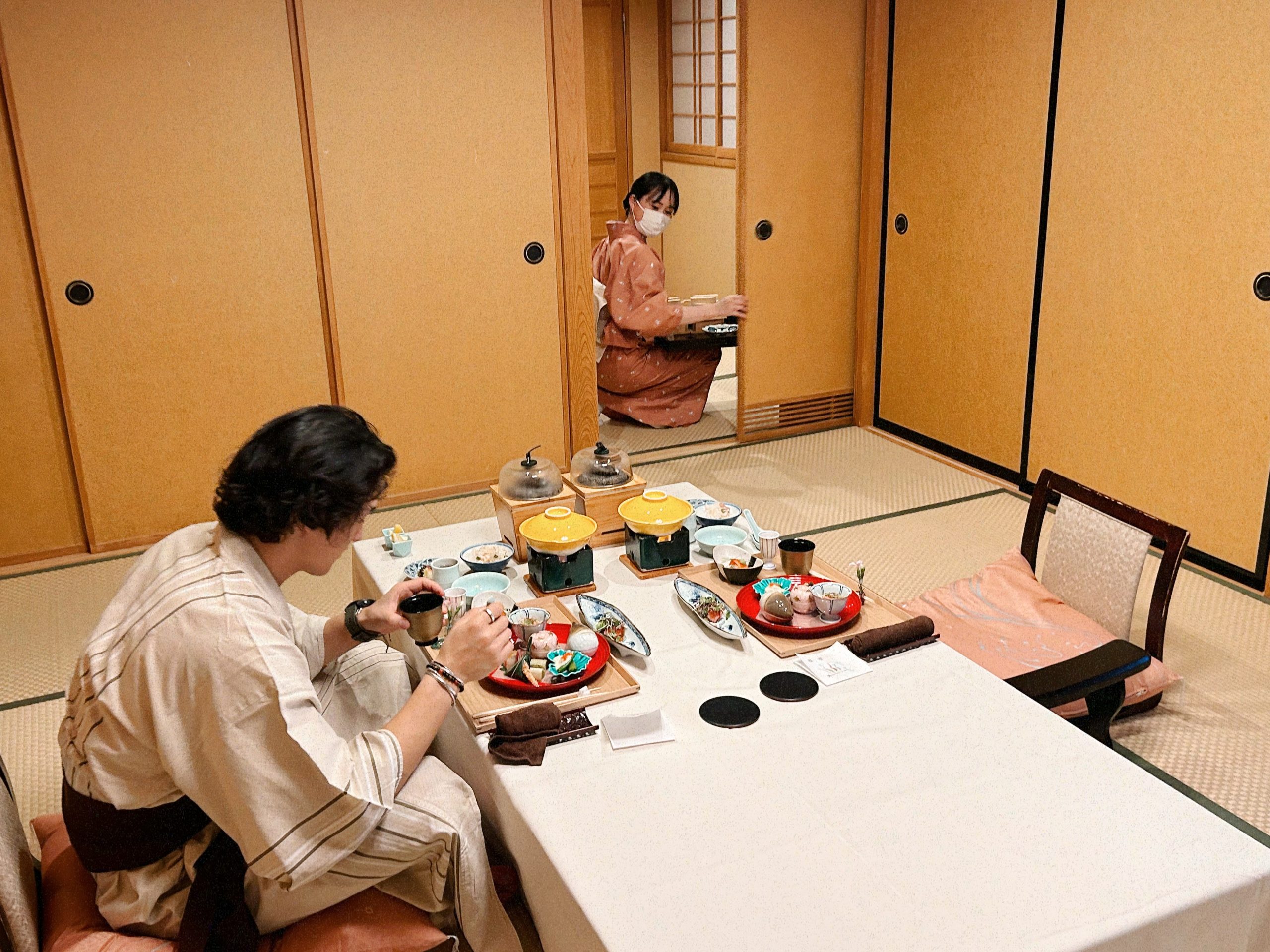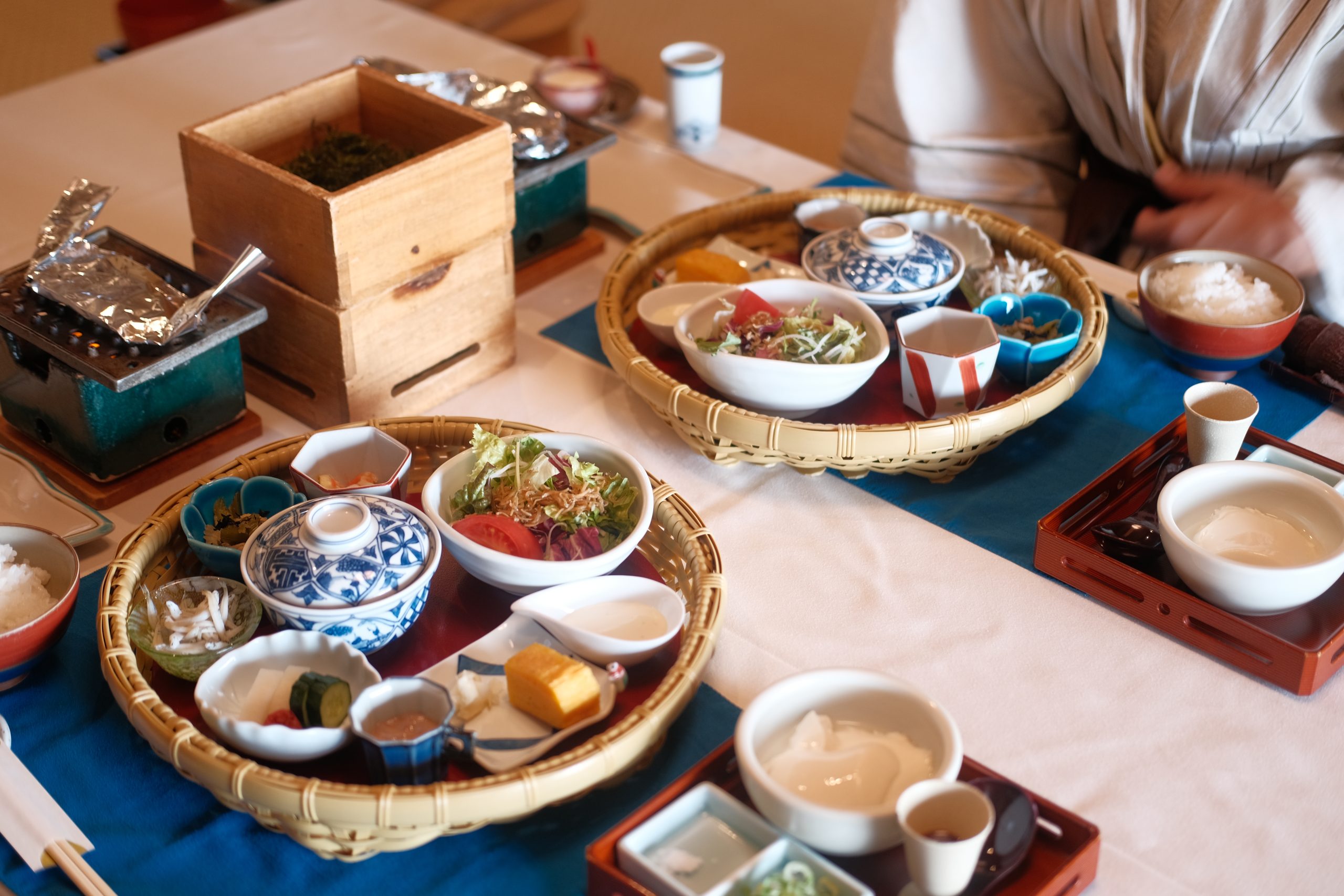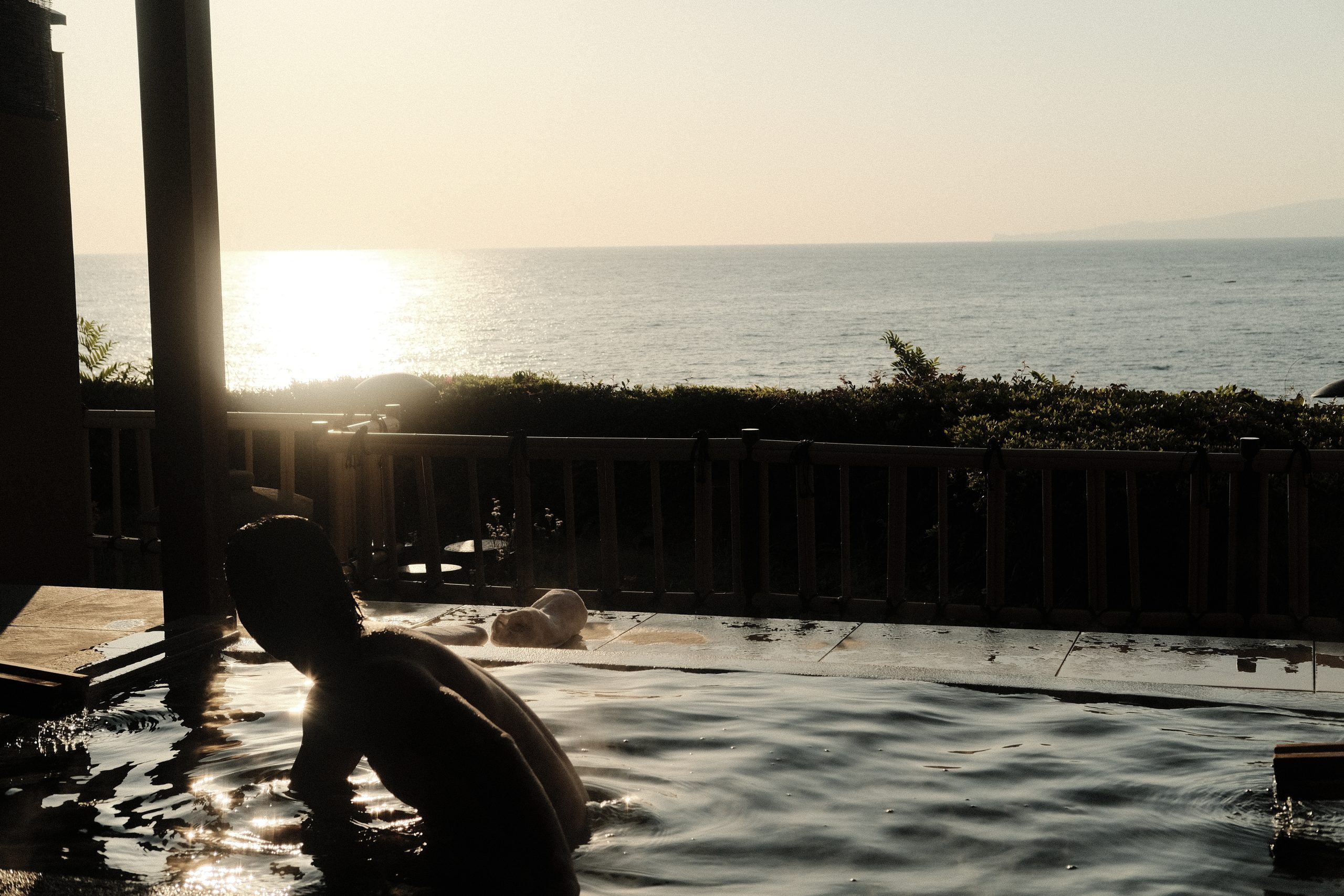 Kyoto, Japan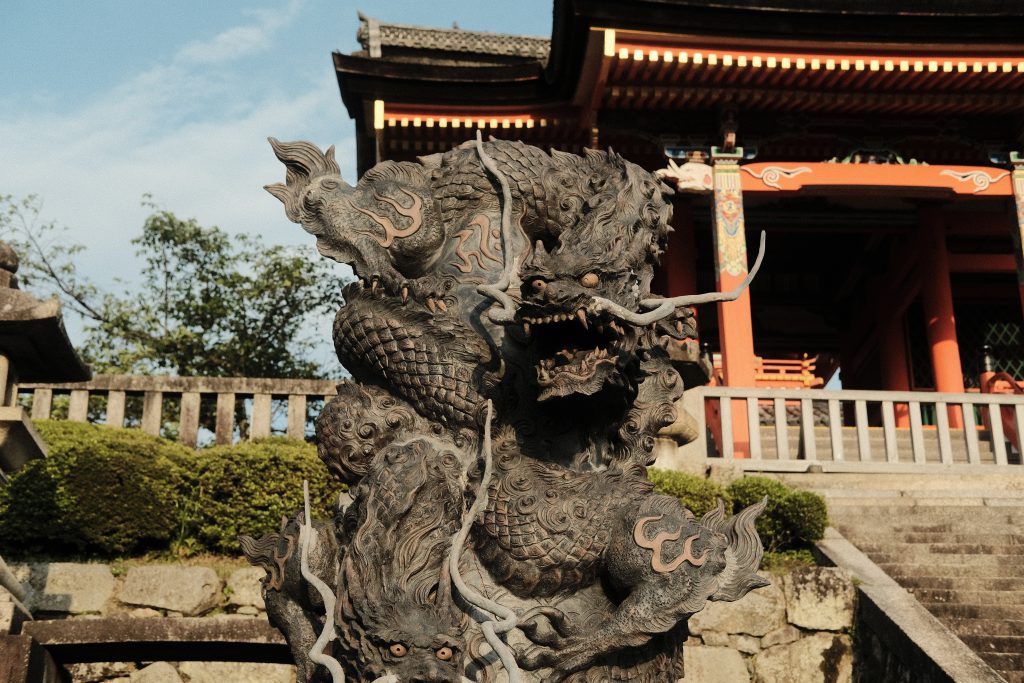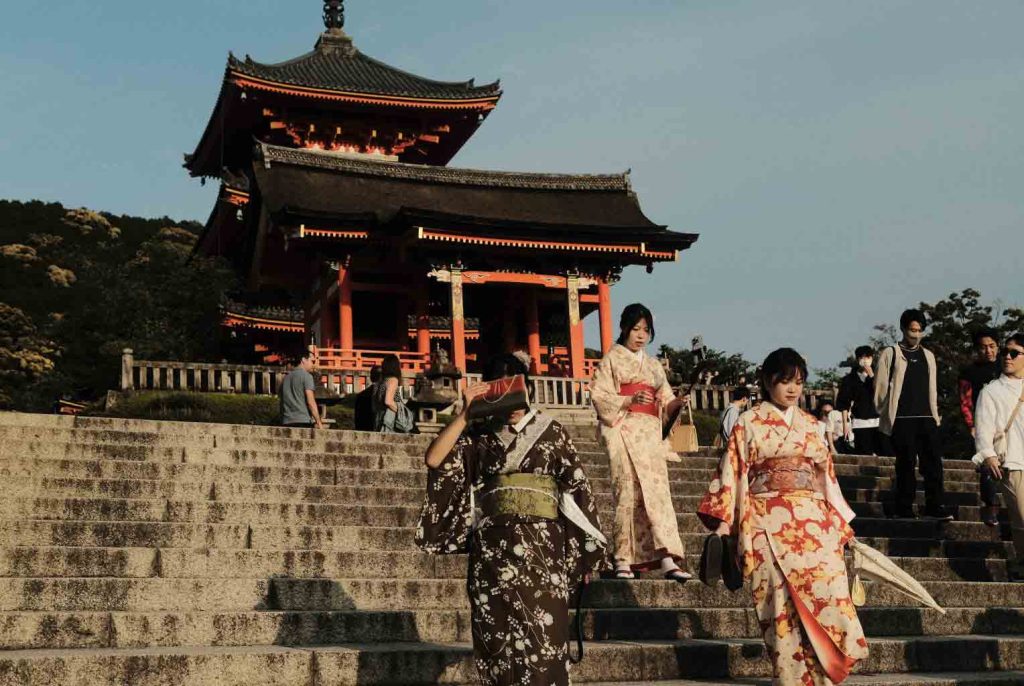 Our last stop was in Kyoto which was our absolute favorite city, so much in fact, that we kept extending our trip. We still didn't have quite enough time to do all the things we wanted but this was just a taste of what's next to come. From temples and bike rides through the imperial palace, exploring Nishiki Market, to our unexpected coffee tour and adorable cafes, Kyoto has won our hearts.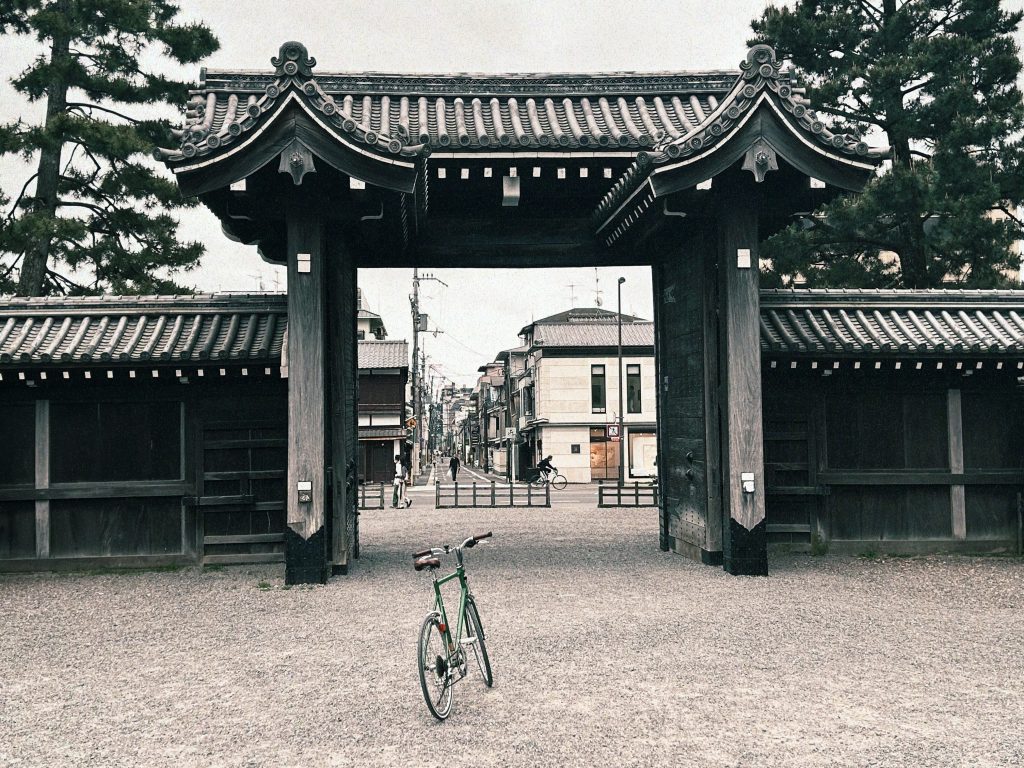 For the first two nights we stayed at a traditional Ryokan in Gion district, a 100 year old tea house converted into a beautiful hotel with only 4 rooms. We then stayed at the Kyoto Ace which is hands down our favorite ACE hotels of all time. With a beautiful outside shopping experience filled with shops ranging from surf, traditional Japanese clothing, travel stores and the most beautiful Japanese plant shop, there is something for everyone. The location was set in a prime spot and close to pretty much everything you want to experience in Kyoto. Check out some of our favorite coffee shops you must visit on your next stay in Kyoto.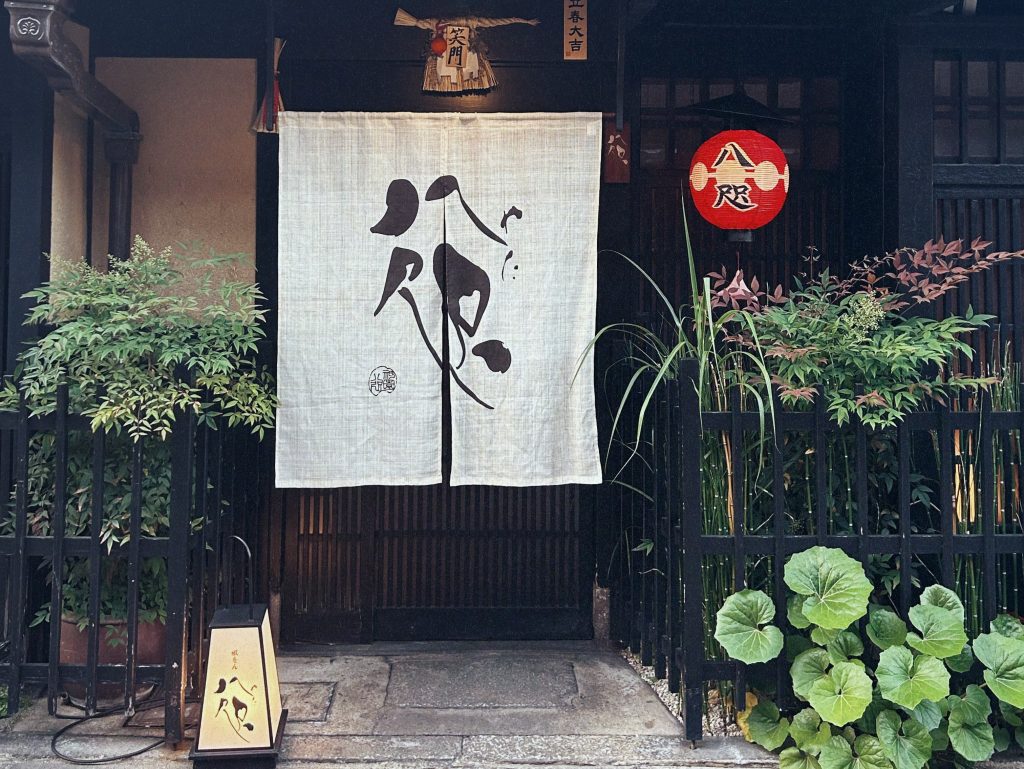 Cafe Bibliotic Hello!
Bookshelves line the walls of this beautiful and hip coffee shop with gourmet food and light bites. This was hands down my favorite spot in Kyoto we ended up going twice and the second time around we ordered nearly everything on the menu. The food is so fresh, tasty and clean. A must visit if you are in Kyoto.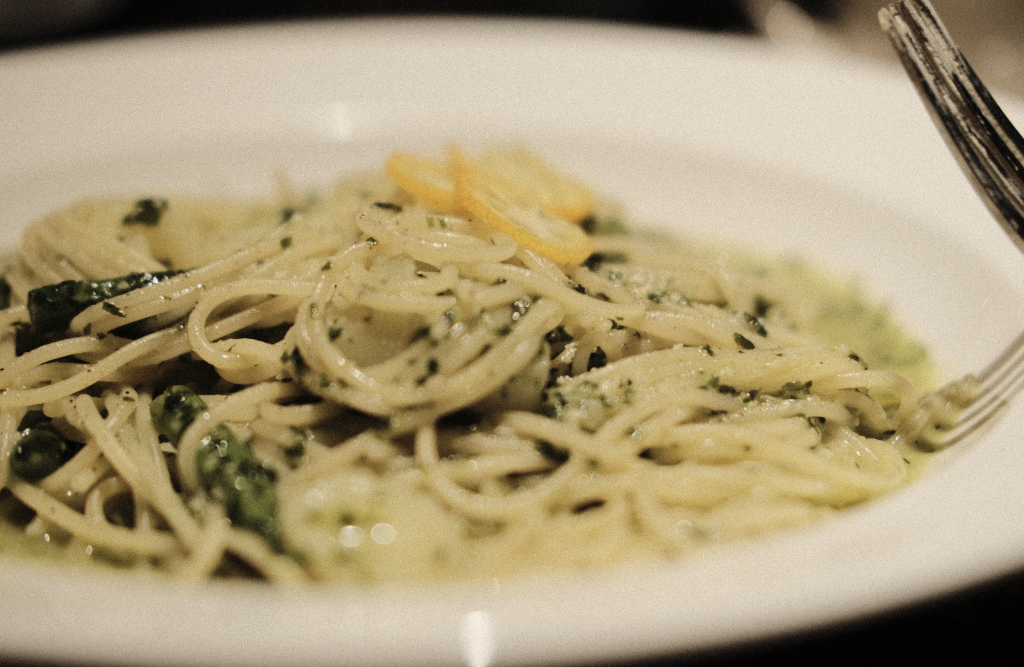 Coffee Base Nashinoki
Set inside the imperial palace Coffee Base Nashinoki is one coffee house you do not want to miss.
Mole Coffee
This sweet, hippie coffee house has a very homey, somewhat Topanga, small town feeling to it, with old jazz records playing to set the tone of this vibey little spot.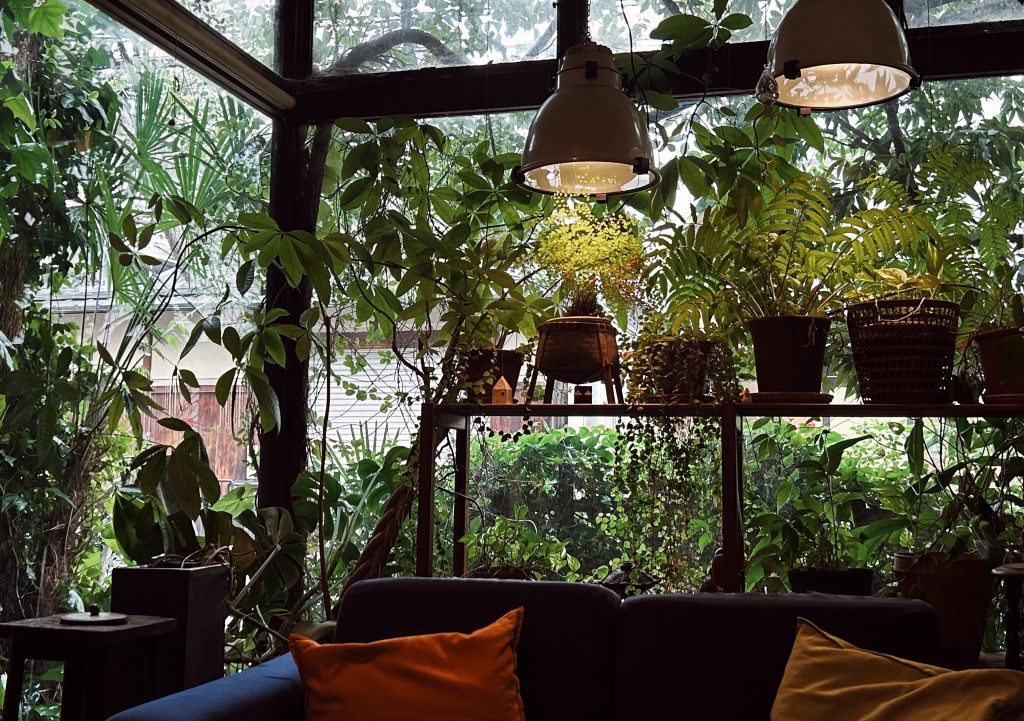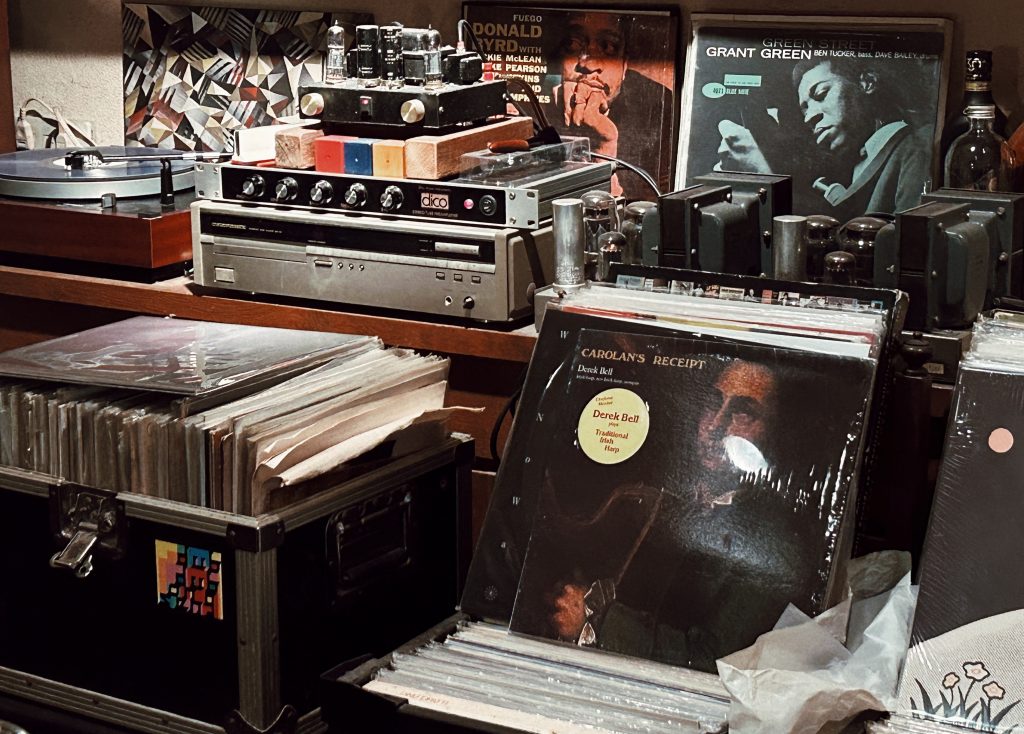 Words by our Founder Lola Langusta // @lolalangusta
Photography by Lola Langusta and Roy Chung