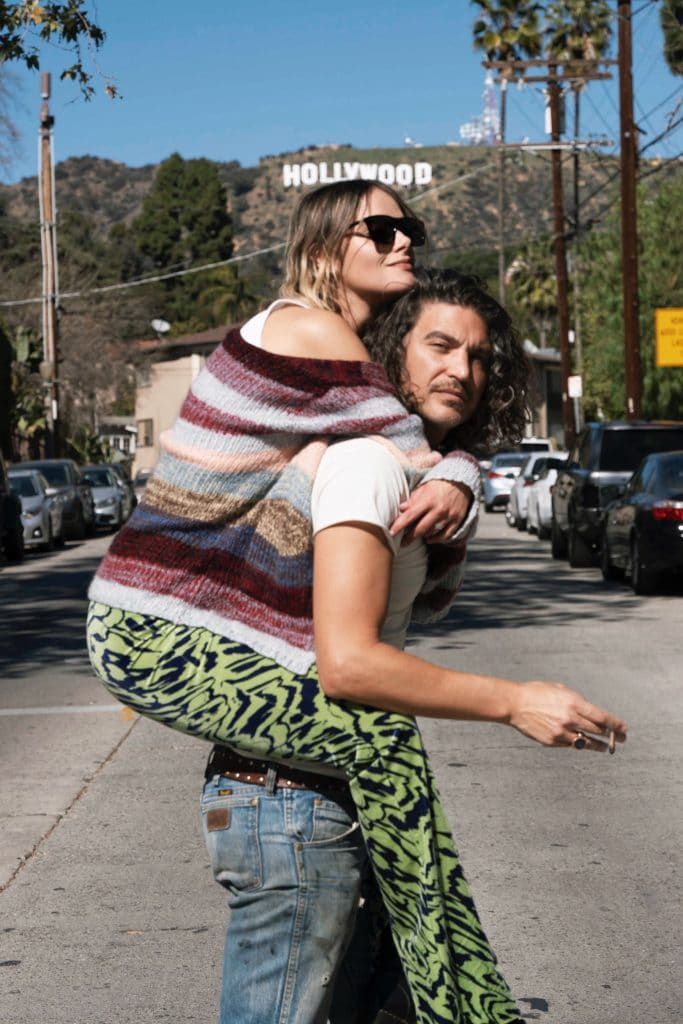 Partners in life and music, Karolina and Adam Wallace are the prolific artists behind the band Radiant Reveries, traversing sounds from psychedelic choir to sleek rock 'n roll in hopes of "exploring the light and dark and everything in between." The duo established Radiant Reveries in New York City in 2012 and are currently based in Los Angeles where they continue to inspire with their transcendent tracks and their love. Kicking off, Stoned Fox's Lover's Series with an intimate interview on how Karolina and Adam have gotten to where they are today, and just why their romantic relationship offers a distinctive complement to their music.
The trust , passion and intimacy allows us to go deeper into our creative collaboration. It can also make things more challenging, in that everything is super charged. The foundation of Love and Communication are key.
Can you tell us a little bit about your roles in the band?
I [Adam] sing and play the guitar, and Karolina sings and plays the guitar, percussion, tom drum, tambourine, and glockenspiel. She's a jack of all trades.
When did you release your first album? What themes did it feature?
We released our first full-length album, Rise, in 2016. It's a fluid, folk-inspired record centered on themes of paradox, community, coexistence, and the resilience of the human spirit.
How do you think your sound has evolved?
We played a range of DIY shows and gigs in clubs around New York City, which allowed the band to carve out an elevated and more powerful live sound that is directly felt in Rise. The dreamy, loose energy felt in our first album is solidified into some tighter in Missing, the leading single from our forthcoming sophomore album.
Adam, can you tell us a little bit about your background?
My early life transported me from New Jersey to Indiana, Nebraska, Michigan, Oregon, Idaho and Ohio. Following a brief stint playing baseball at the University of Toledo, I was introduced to the modeling work in Detroit, which subsequently whisked me off to Paris and New York City.
While living in New York City, around the neighborhoods of Murray Hill, Alphabet City, and Williamsburg, poetry arose as a substantial part of my life. It was also around this time, in 2002, that I initially met Karolina. Funny enough, we didn't become romantically attached until later, eventually getting engaged in 2009 and married in 2011.
After a while, I left New York for Seattle where I began playing guitar, writing songs, and engaging with photography, filmmaking, and art at large. I put on some of my first photo exhibitions in warehouses and galleries around Seattle before moving back to New York, where I showed more visual work at galleries in Manhattan and Brooklyn and organized live music shows with friends, playing solo sets prior to forming Radiant Reveries.
And Karolina — what about you?
I was born in Poland (then the communist Polish People's Republic) and raised in Hamburg, Germany. From an early age, I had an affinity for entertaining, singing, dancing, writing, and acting to amuse my family. At 10 years old, I began modeling for clothing catalogs. At 11, I was signed to Elite Model Management, and at the age of 14, I was approached by a talent manager who encouraged me to take singing lessons and record my first demos, covering songs by Madonna and Paula Abdul.
I didn't always want to pursue a career in pop music, though. Instead, I chose to continue modeling, working internationally from the age of 15. In 2007, I signed my first lease in New York City and began acting training.
My desire to do more kept fueling me. I always wanted to play instruments, especially the guitar. A few years after moving to New York, I got my wish after discovering a beautiful Guild acoustic on sale at the Lower East Side's Rivington Guitars. From there, having already been in the practice of writing poetry, songs naturally emerged.
How do you think your romantic relationship plays into your music?
RR: The trust , passion and intimacy allows us to go deeper into our creative collaboration. It can also make things more challenging, in that everything is super charged. The foundation of Love and Communication are key.
What does the future of Radiant Reveries look like?
RR: The future is manifesting in the now, so we are building and working on new music daily. We have been releasing songs off our current album and writing and demoing a new batch of songs that will grow into the next album.
Which will grow into getting out there into the world via touring and festivals. Grow baby grow!
How does cannabis play a role in your artistic lives?
RR: Life is filled with its ups and downs and all arounds and even though we have different relationships with cannabis on the daily, we both use it as a tool to transition and dive into the creation.
If you could both share a joint with someone, dead or alive, who would it be? Set the scene.
RR: We would love to share a joint with Adams folks! Karolina's folks , after a life long of judgement, finally got to try cannabis in their 60's & oh boy, they love it and it's so healing for them.
What does a Stoned Fox mean to you?
RR: It's the ultimate chic and conscious way of being. We all can tap into that inner Stoned Fox and live in our power.
Any words of wisdom for aspiring artists?
RR: Always pass that joint!
Share, collaborate and don't ever stop.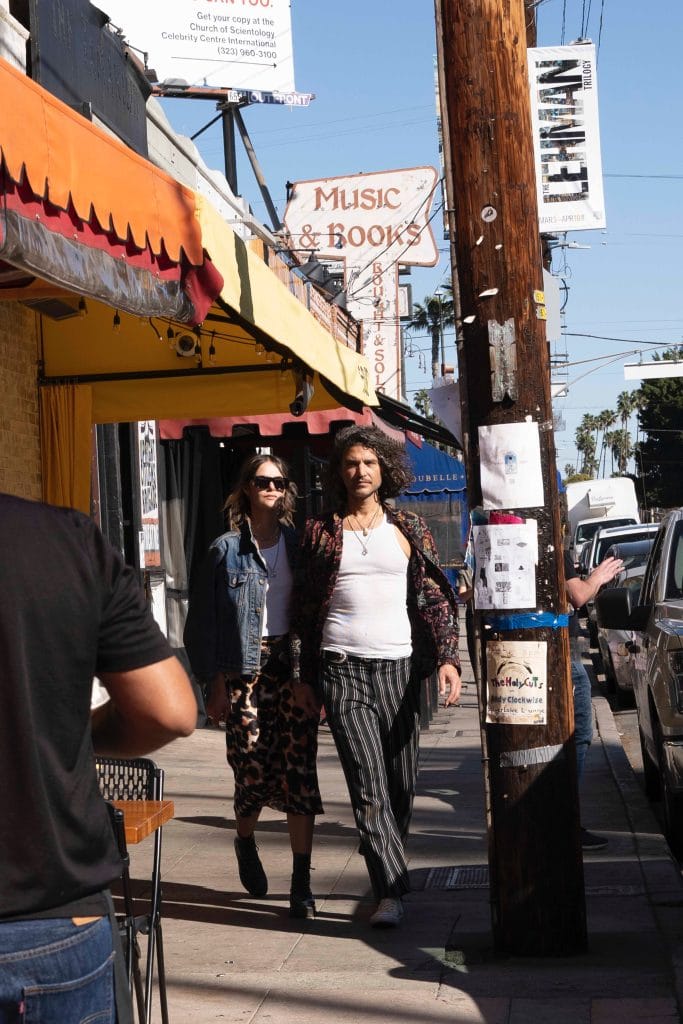 Artists @Radiantreveries
Photography, Styling, Video @lolalangusta
Written by @kellyMcCarthy
Produced by @stonedfoxmedia