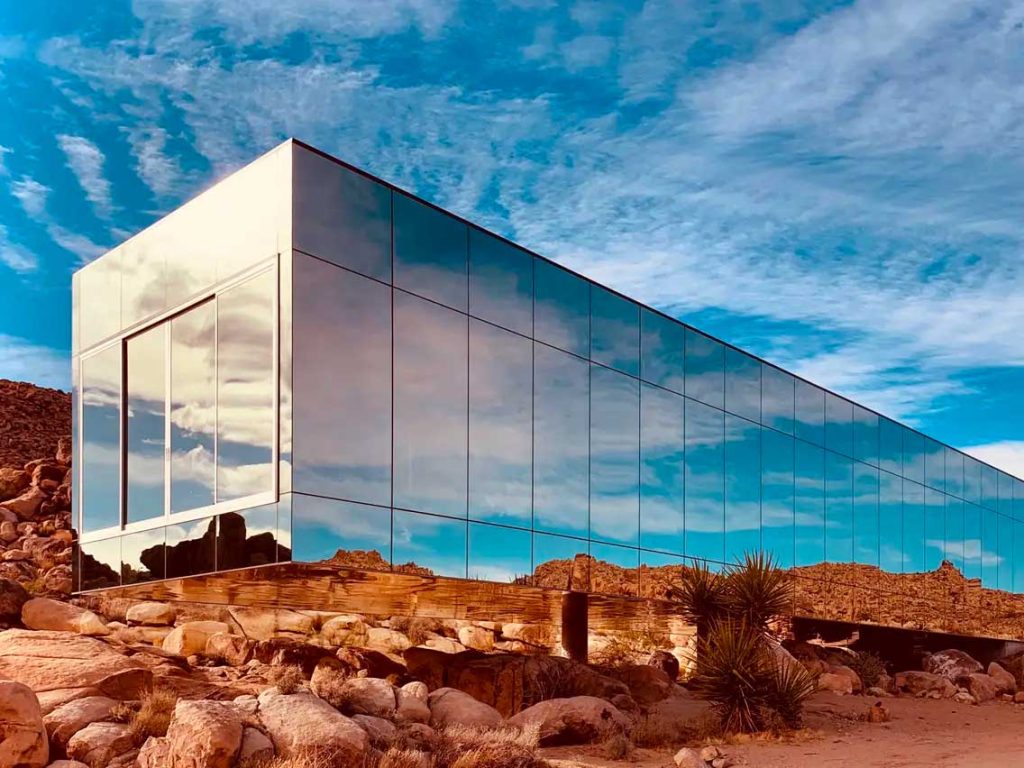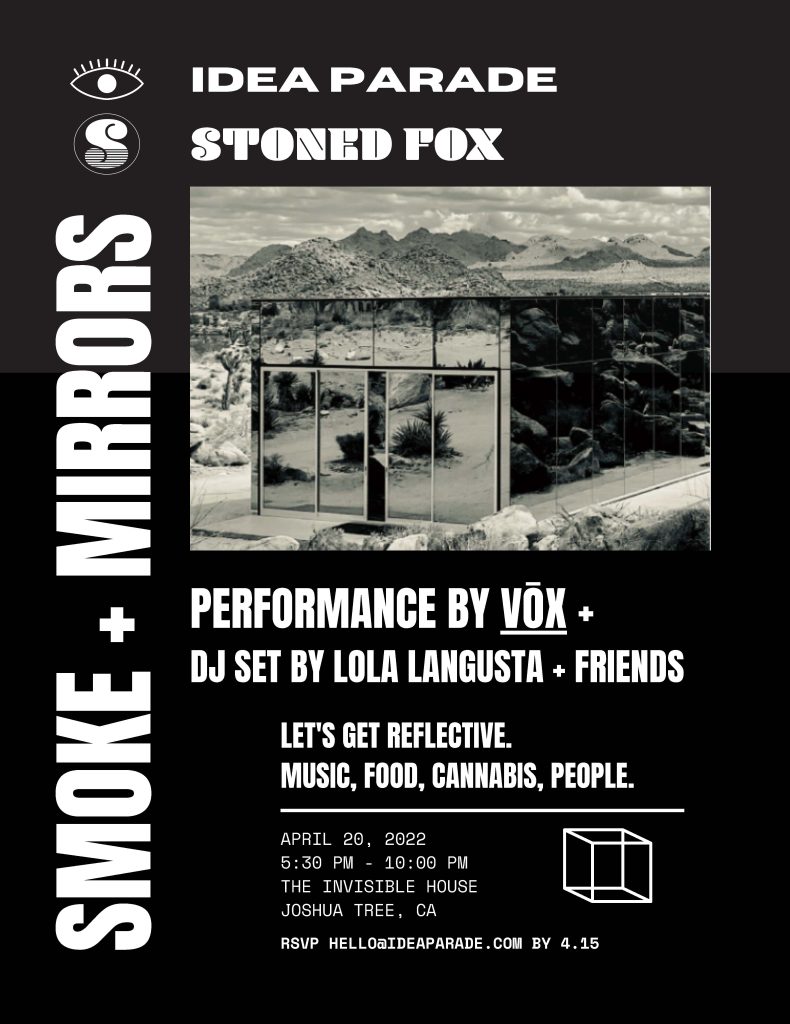 This 420 we took ourselves away from the madness and into the desert to get reflective and gain perspective. We celebrated our wonderful plant and Stoned Fox's 5th yr anniversary, in collaboration with Idea Parade and The Invisible House.
As this industry grows, we wanted to take time to reflect how we consume, who we support and how we the people, allow this space to move forward as advocates, activists, consumers and entrepreneurs. We hosted some old and many new friends within art, music, lifestyle, tech, fashion, cannabis, and media and paired them with an inventive space, that reflects the natural surroundings. We had an ephemeral musical performance by Vôx the rocks with DJ Sets by our founder Lola Langusta, Jeff Jamonit and Zuza Wroblewska.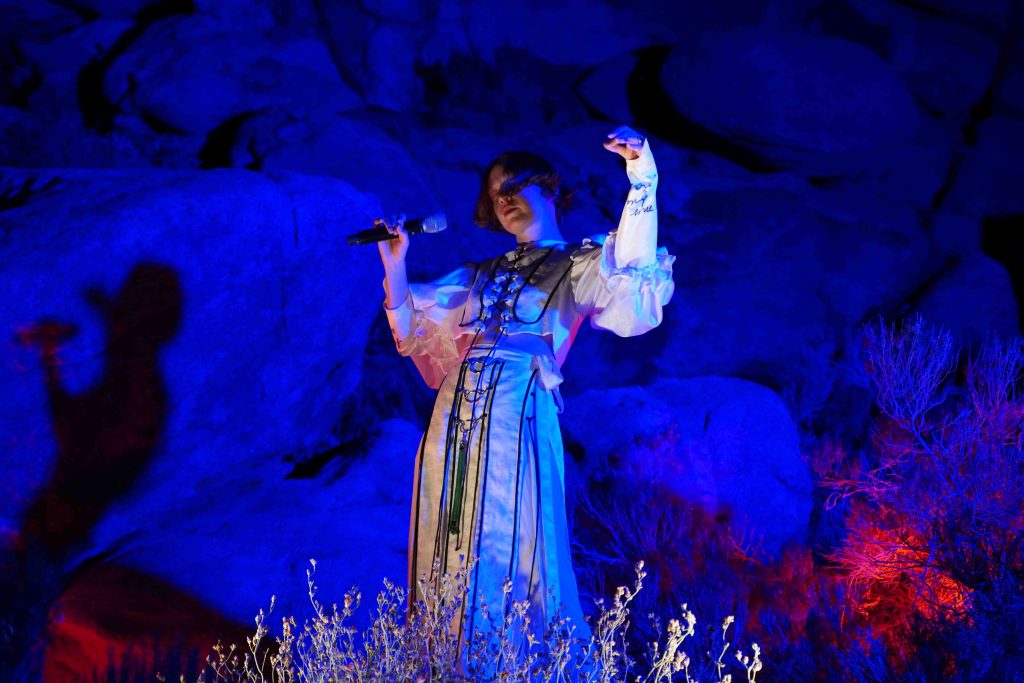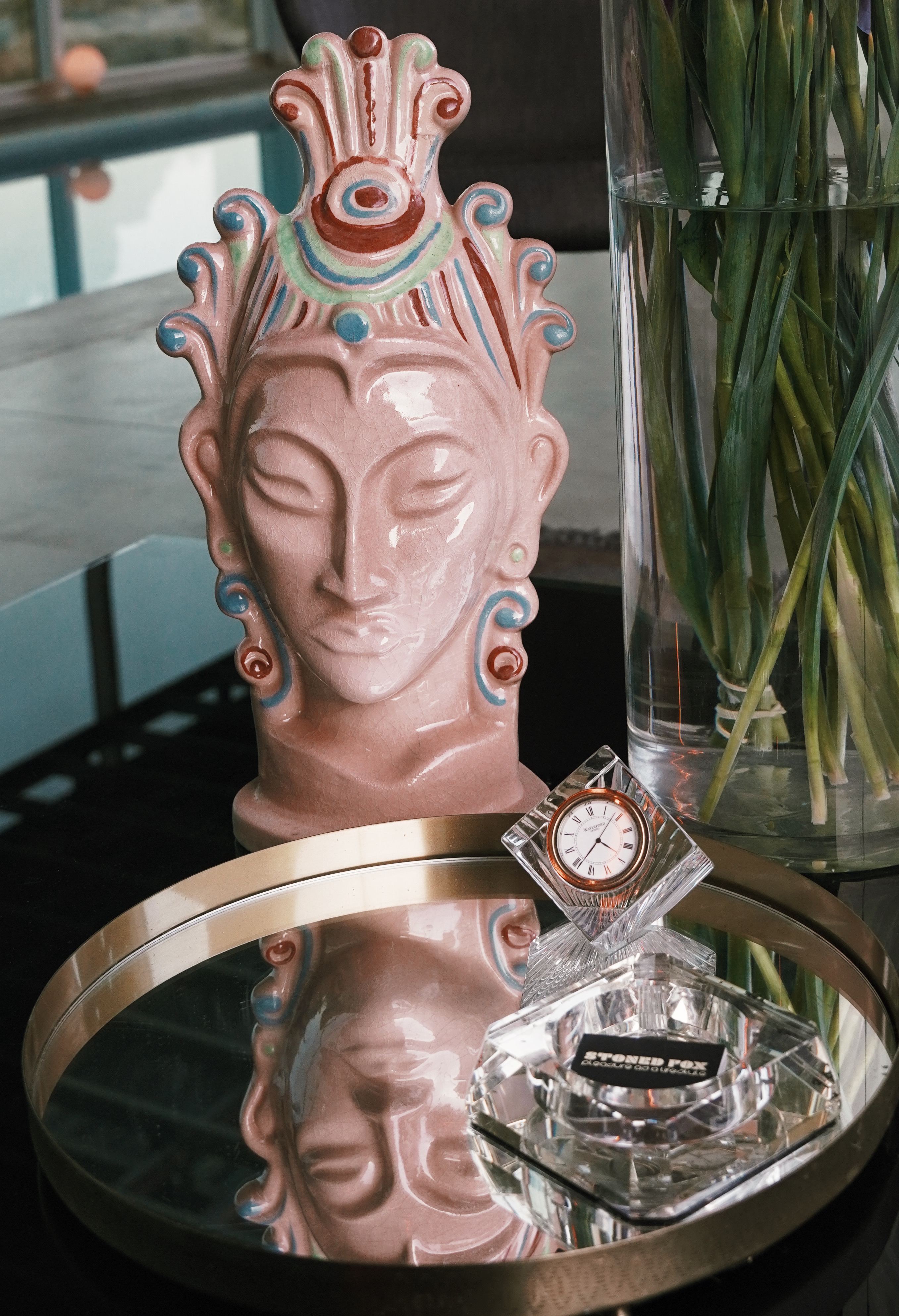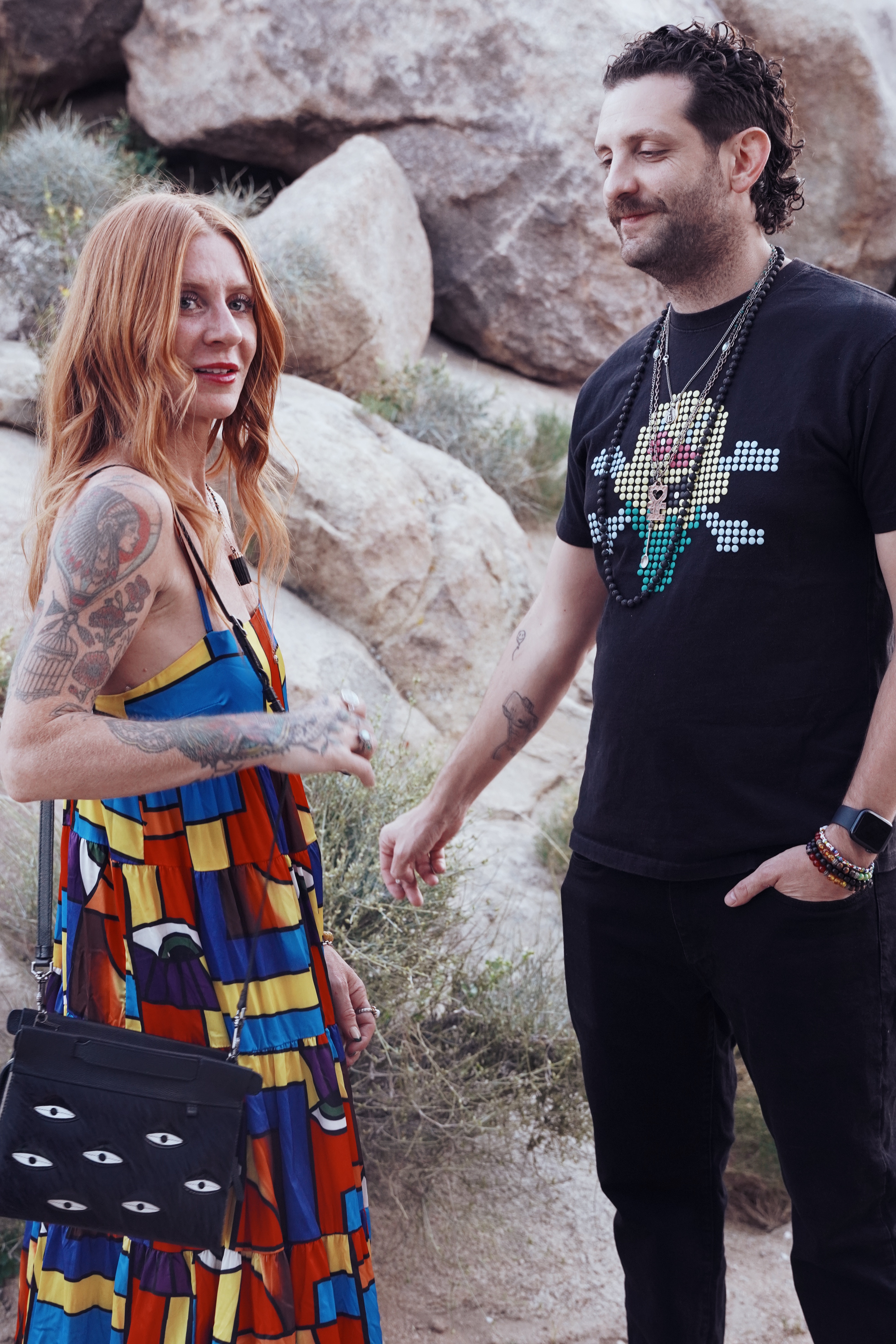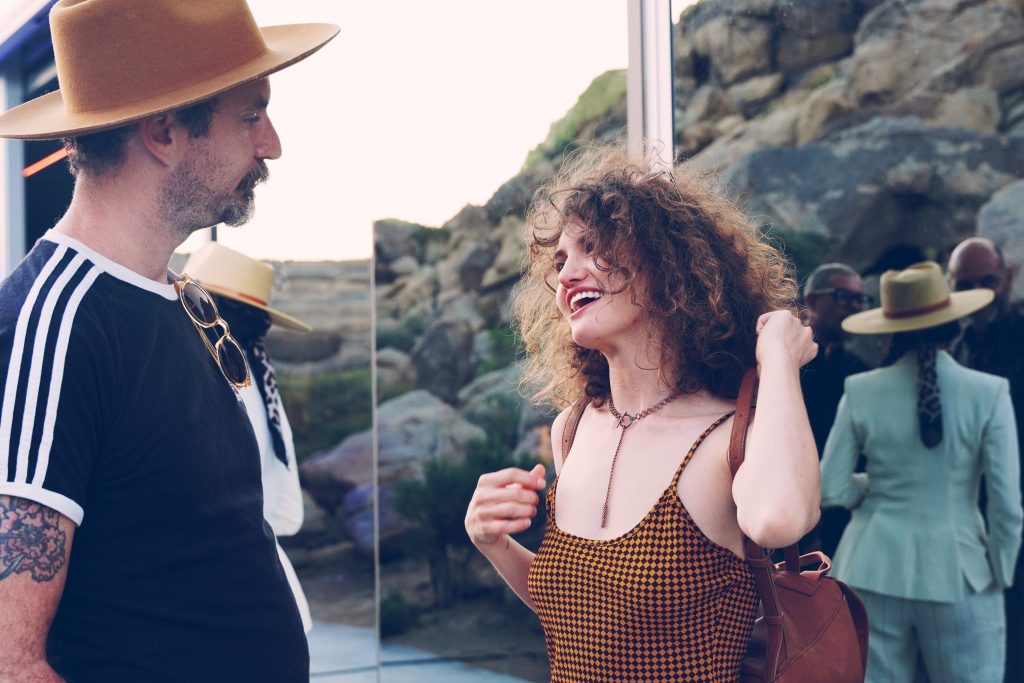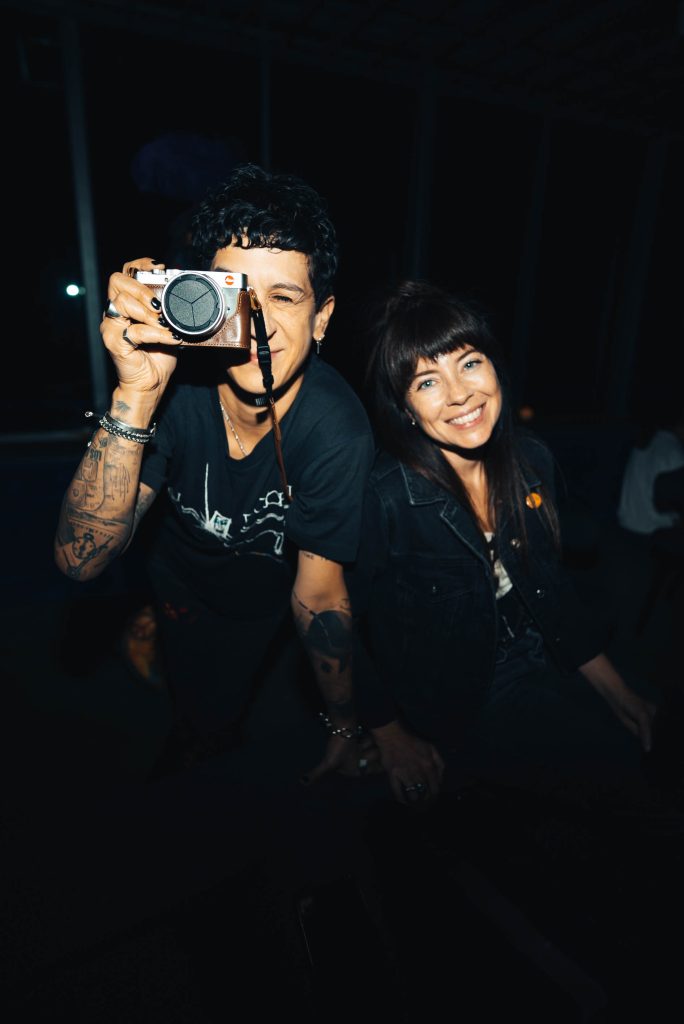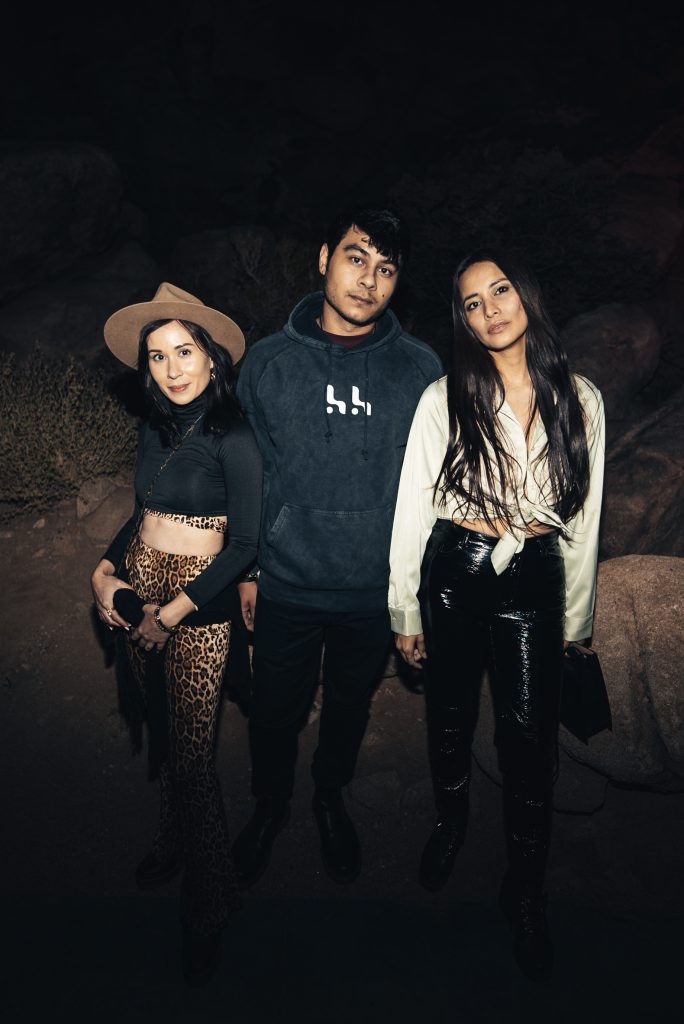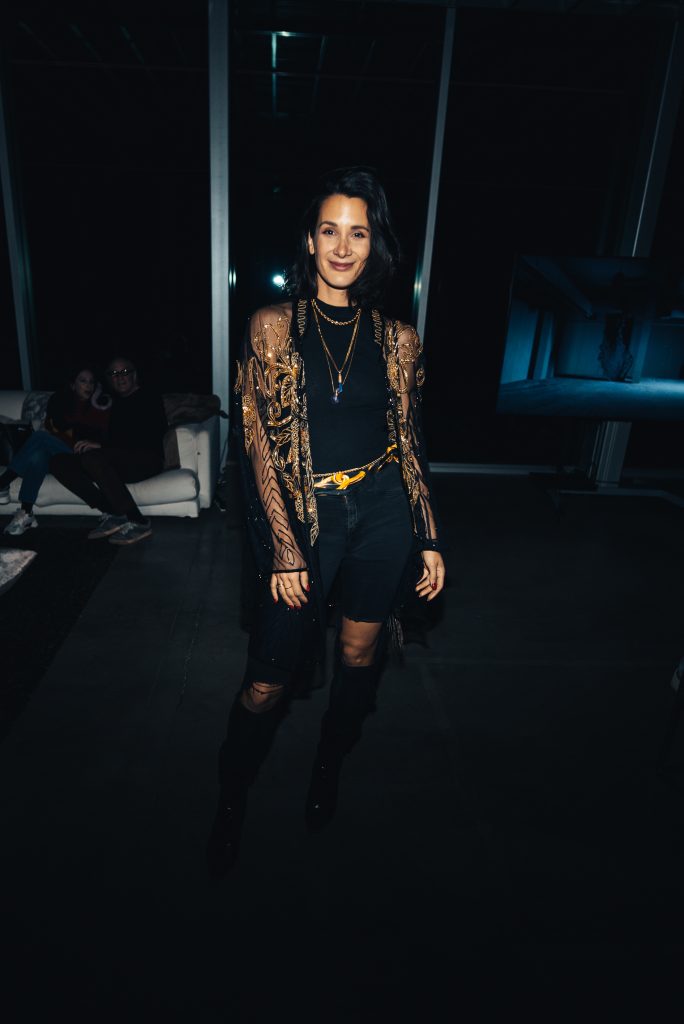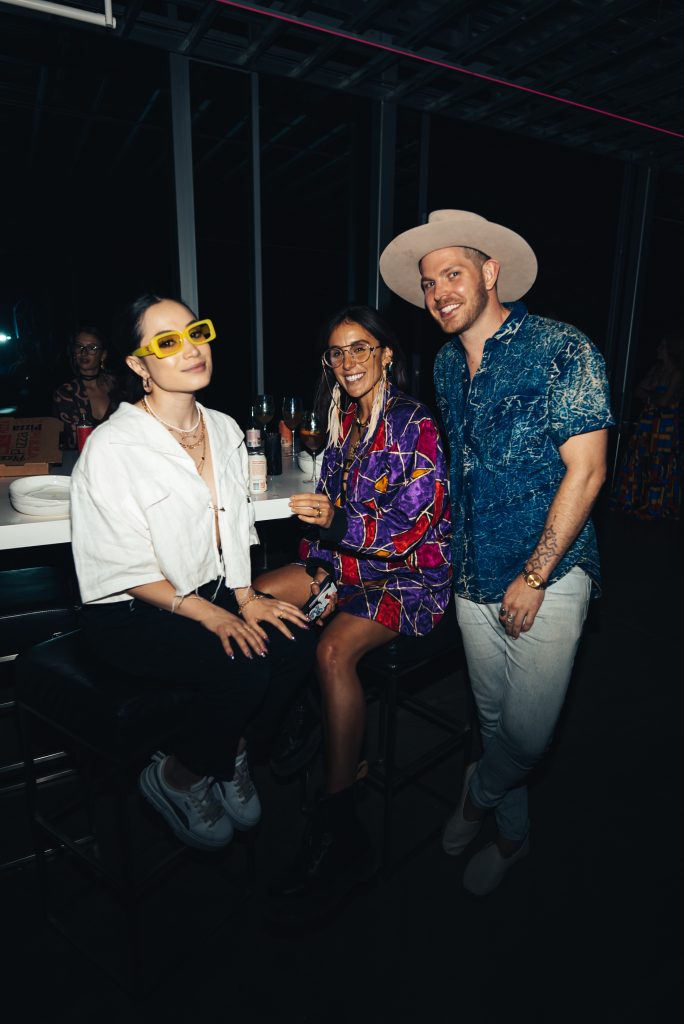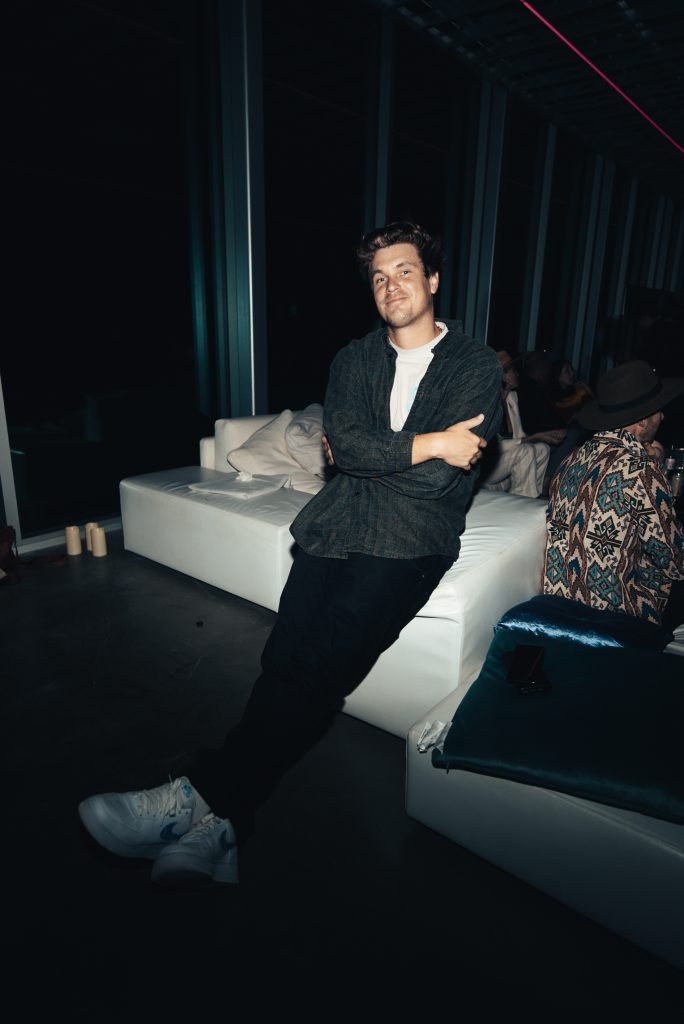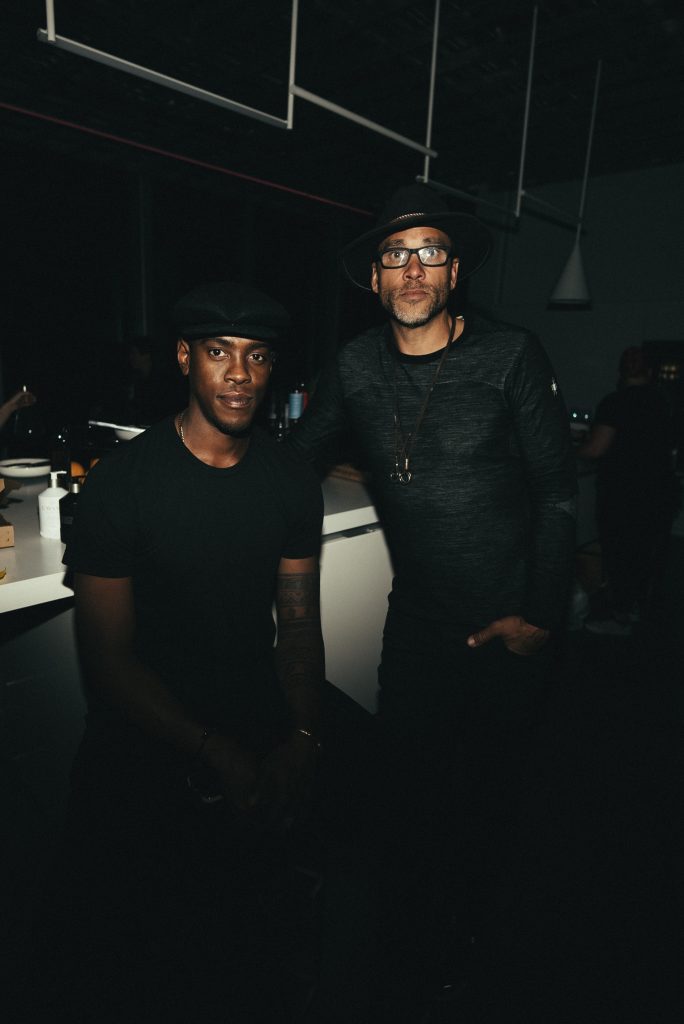 Overall, there has been a revolutionary spirit which I think needs to keep going and more so stay with the individual first, which then becomes us. Everything is connected. – Bolaji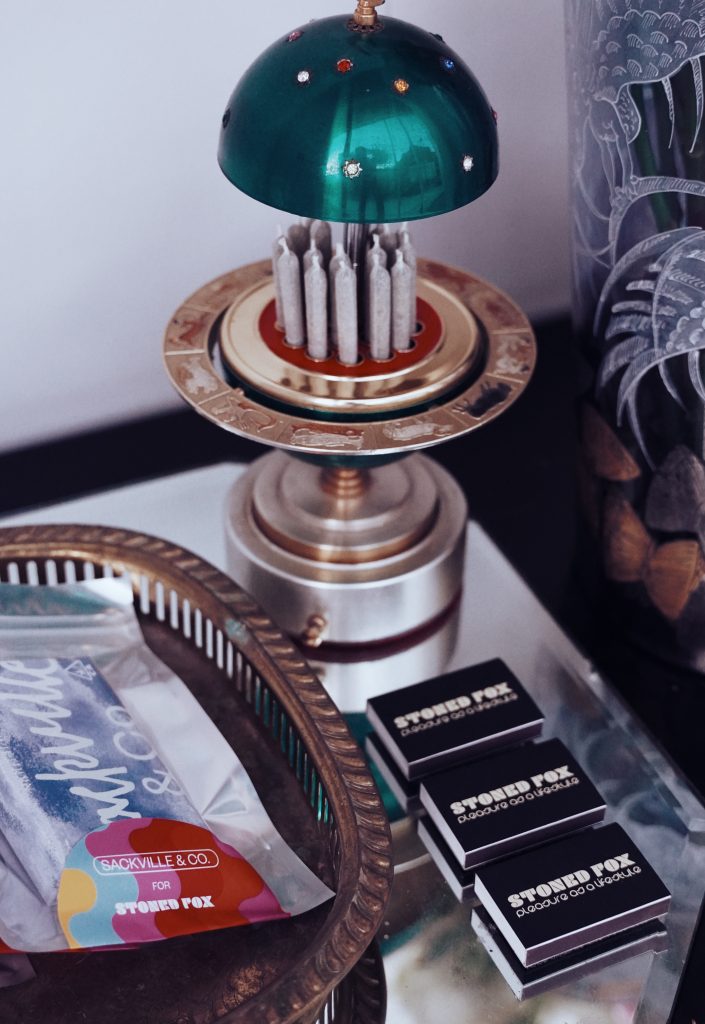 Our incredible partners allowed room for us to take our elevated vision and elevated guests to new heights. Deserts by Hervé, and Mammamia were served with cannabis cocktails by MXXN, floral fumes by Sackville x Stoned Fox, Drew Martin x Heretic, Vaya, Weekender Cannabis, Prima, Cloud11, and Shop Stoned Fox, were passed through the night. We had delicious sustainable snacks by PulpPantry, Bonafurtuna, Kitchen the Desert, Giant Rock Meeting Room, with elevated elixirs by Recess, Ghia, Sound, Foursigmatic, Madre Mezcal, and Vybes.
Sound made possible by Eco Boom + Light / Performance Film Direction by Vin carrano. Impact + futuristic partners Furst Wurld + 1% for the Planet + Cannadao
Donations for the artists and impact partners involved welcome via Venmo: @ideaparade
Desert Essentials
Between Coachella and 420, Stoned Fox had the pleasure of providing the gifting for Future Fantastic, Rolling Stone Live and Smoke + Mirrors. For Future Fantastic with Lucky Brand, we went for a more holistic approach, with adaptogens, sustainable and ethical beauty and CBD. Some of our brands included, Smashbox, Supermush, Skinned, Vacation, oHHo CBD, Vybes, Ghia, and more.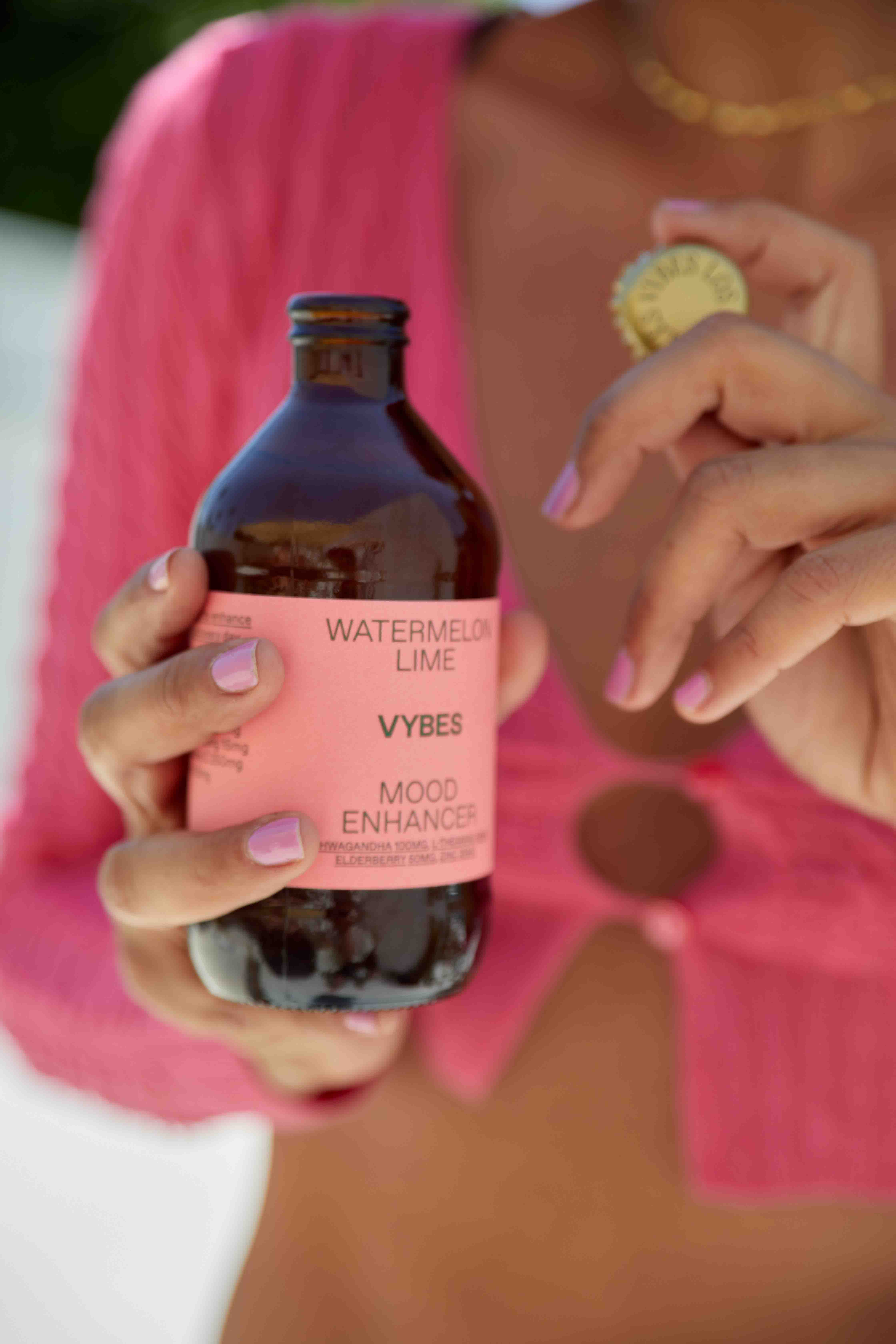 For Rolling Stone we opted for a little more 'Rebel with cause' filling the VIP gifting with our Sackville x Stoned Fox Cannabis pre-rolls,Cannabis Pop-rocks by Sonder, Edibles by Mama Mia and Oasis, and of course refillable lighters ( don't throw them away, butane them), so you can spark that joint, wherever the wind may take you. Get to know some of our brand partners more below.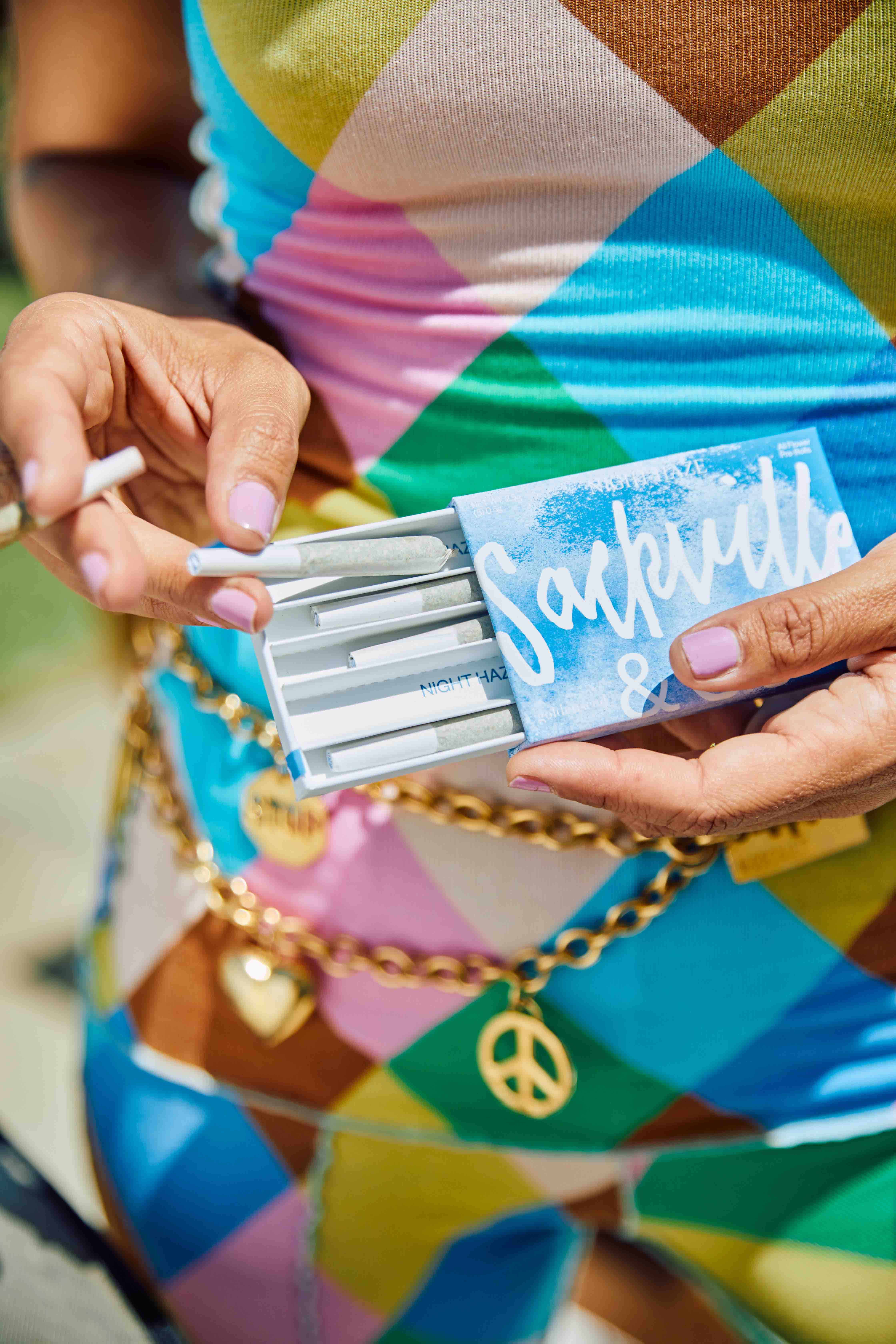 Sackville x Stoned Fox Pre-roll Packs
Okay, we may be just a bit biased here, but we firmly believe these to the best pre-rolls you've ever smoked… We couldn't stop puffing on these terpene rich, sungrown, joints! And why would we?? With the two different moods provided, we were able to find a high that satisfies whatever feeling we wanted to feel in the moment. We lit up Beach Daze for our sunshine dance seshes, and smoked Night Haze when our bodies and minds needed time to wind down. Get stoney with Sackville https://sackville.co 
Vybes
Our Stoned Fox Team was already enamored with Vybes (we love a functional bev!), but after trying their new adaptogenic line, consider us fully OBSESSED! All of the flavors are incredible, but the aftermath effects are what we enjoyed most; happy, hydrated, and no hangover. A true mood boost in a bottle.
Boost your vybe at idrinkvybes.com.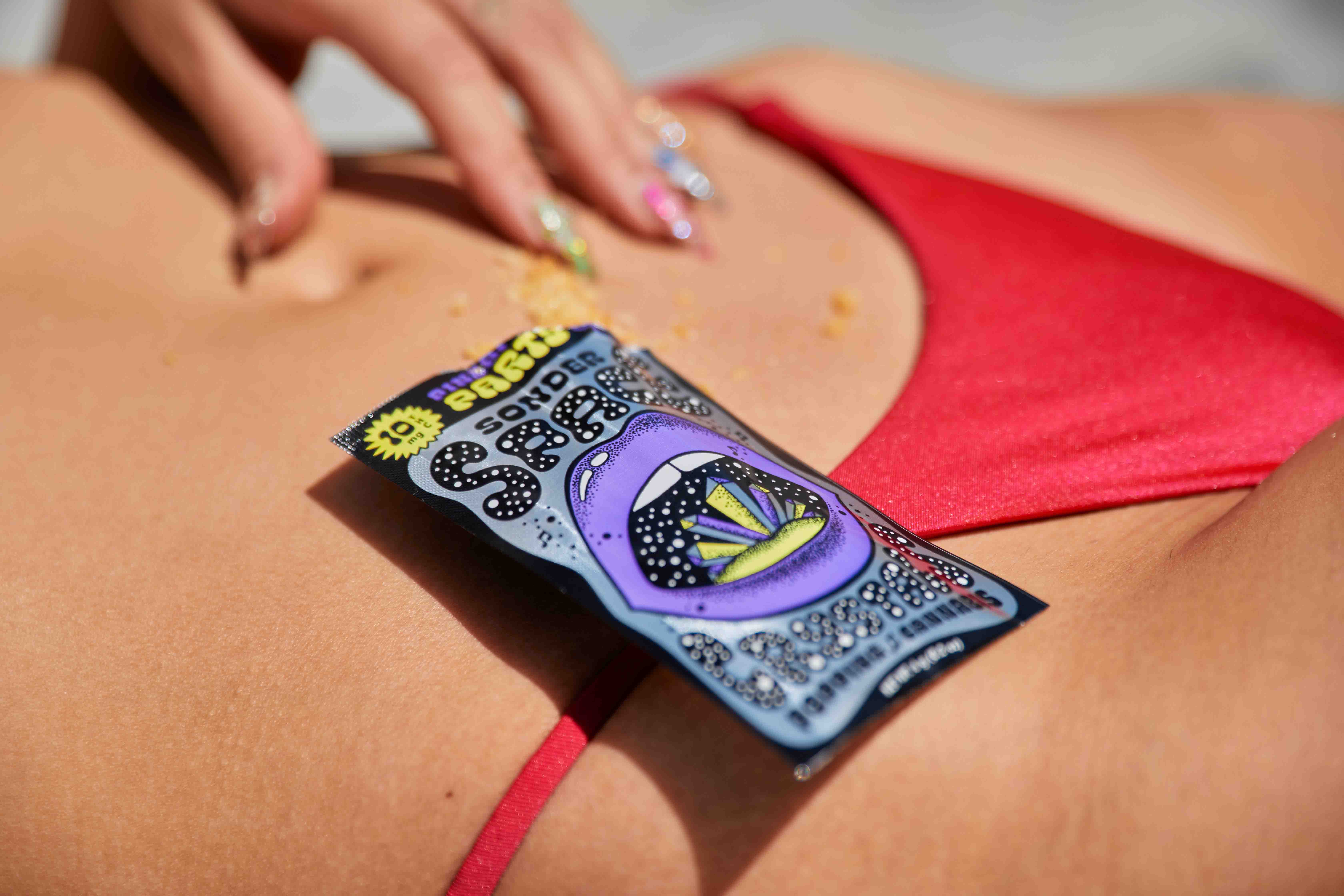 Sonder Space Crystals
These medicated pop-rocks had us giggling and dancing all weekend long! The pocket-sized package and shareable amount (10mg THC) helped us befriend many new best friends on the dancefloor and the fast acting high hit us exactly when we wanted it to (no more 2hr wait times). With flavors like Peachy Passion, Pineapple Party, Stoned Fruit, and Cheers Queers, there's sure to be a space crystal that satisfies everyone's palate.
Get sonderful at sondertime.com or your local dispensary (we're regulars at Serra LA).
MammaMia
This Coachella we satisfied our festival snack attacks with MammaMia, because why not satisfy your sweet tooth and get a little elevated at the same time? These vegan iterations of Italy's classic tortas gave us the perfectly balanced high (10mg sativa-hybrid THC 5mg CBD per cake), and were a great way to start our desert days! Coffee + a cacao MammaMia cake = best fest ever! Escape to Capri with one bite at wearemammamia.com or your local dispensary (we're regulars at Serra LA).
Everyday, take a moment to pause. You can afford a moment, however small it is.
Event Production @ideaparade @stonedfoxmedia
Photography provided by @lolalangusta @obequarto @thestreetsnake